This post may contain affiliate links to help the reader find relevant products. We get commissions for purchases made through links.
A Traditional Greek Cretan Dakos (in Greek: ντάκος) is a veggie dish from the island of Crete, perfect for a light dinner!
The magic behind the delicious Dakos is to use juicy, fresh, organic tomatoes as they are the main ingredient that brings this dish to life. Garnishing with unfiltered good quality Greek extra virgin olive oil will give the perfect finishing touch to this traditional Cretan dish.
Greek Cretan Dakos is often called "Greek Bruschetta", and it is easy to make with few ingredients and no cooking. Let's start!
Ingredients (for 4 servings)
4 large round barley rusks
4 large juicy organic tomatoes, coarsely grated, discard skin
1 green bell pepper, chopped
150g (5.5oz) creamy Feta cheese in crumbles or grated (Feta cheese from Greek village is the best)
Quality dried oregano, a pinch
Salt, a pinch
Ground black pepper to taste
8 tbsp Greek Extra Virgin Olive Oil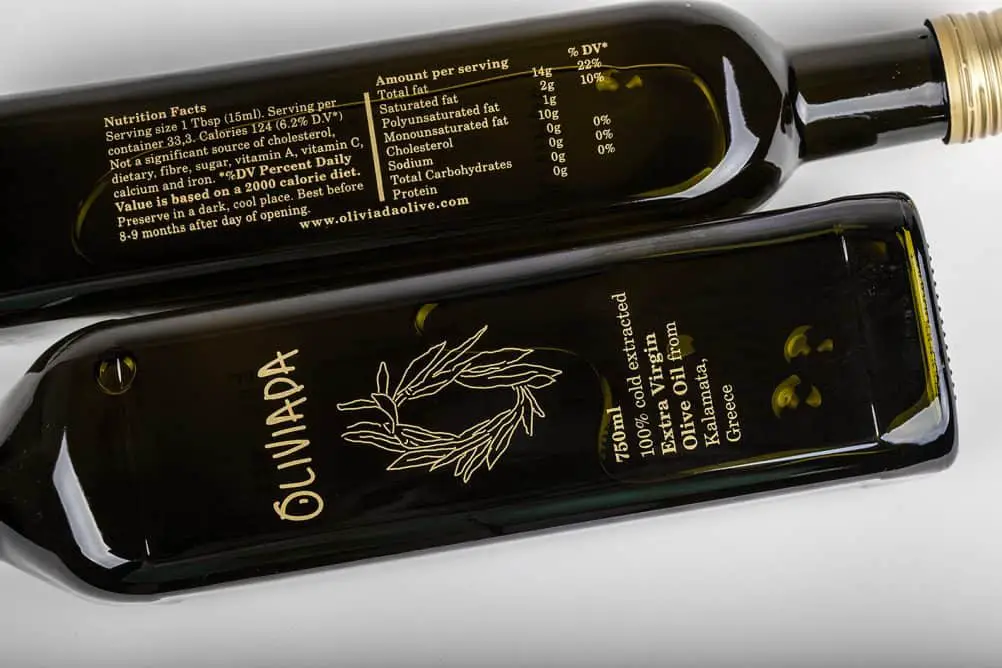 Preparation
Time: it takes around 25 minutes to prepare the traditional Greek Cretan Dakos dish.
Use a grater to grate the pilled/unskinned 2 tomatoes into a bowl. Cut the other 2 tomatoes into little cubes.
To the bowl with the grated tomatoes, add salt, pepper, and a bit of Greek Olive Oil. Toss everything, taste, and adjust according to your preferences.
Moisten the rusks with tomato juice mixture and drizzle with Greek Olive Oil.
Crumble the feta cheese with a fork or fingers, or grate it with a grater.
To put the dish together, spread the tomato cubes on the rusks, and add the crumbled feta cheese.
Top with the chopped green bell pepper.
Sprinkle with the oregano and drizzle with some extra Greek olive oil.
That's it! Before serving Greek Cretan Dakos, it's better to keep it in a refrigerator for an hour. It gives some coolness to the dish and as well more softness because of tomatoes juice moisture. 
If you are Greek olives lover, you can spread chopped olives or capers on top of the Dakos and enjoy a light delicious dish for your dinner or lunch! Enjoy!
Good appetite!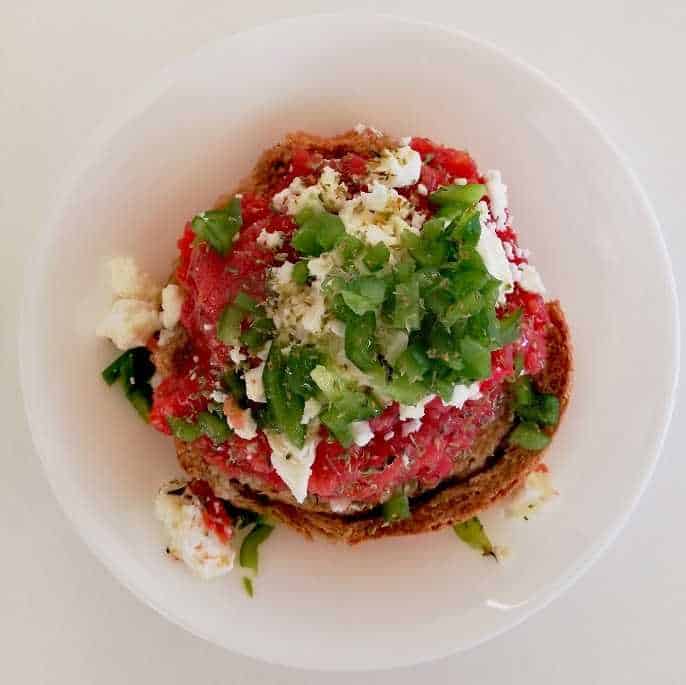 "Traditional Greek Cretan Dakos" Nutrition Facts
Per Serving: 268 calories; 19 
 19   6.7 
COOK NEXT