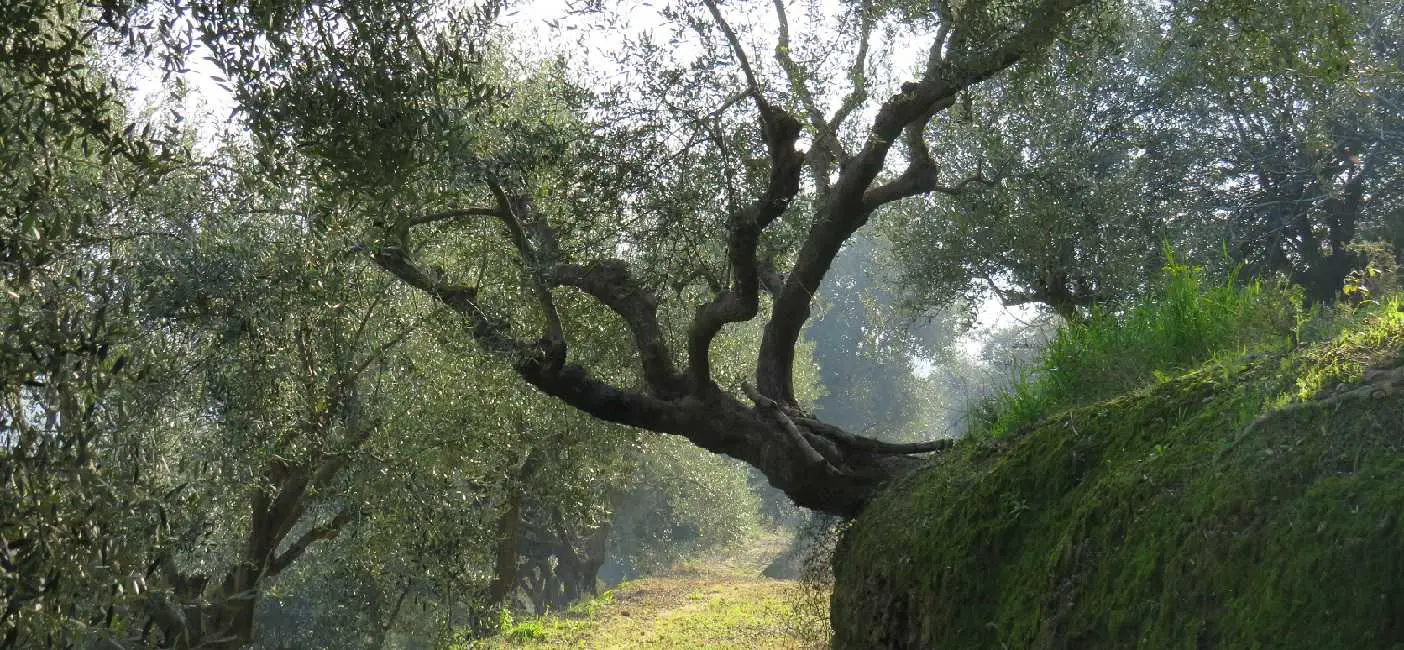 About Oliviada | Kalamata Olive Oil | Greece
ABOUT OLIVIADA
– A Healthy Outside Starts From Inside –
OUR STORY
Oliviada is a Greek family Kalamata olive oil business initiated by the 3rd generation family member Vangelis Kleftogiannis.
The Kleftogianni's olive groves located in Kalamata, the beautiful Peloponnese peninsula in the very south of Greece and classified as PDO. 
Each year December-January family collects by hands small green 'Koroneiki' olives and produces the nutrient-rich, pure, unfiltered Kalamata Extra Virgin Olive Oil.
The grandson Vangelis has this idea to brand and share their family product –  Kalamata Extra Virgin Olive Oil – with the world. Thus start educating people about the finest quality and most nutritious products they grow on the Mediterranean coast.
Vangelis started Oliviada Olive Tree Adoption program on a fundamental basis which is quality, reliability and respect to the customers by producing and shipping high-quality Kalamata Extra Virgin Olive Oil. 
Oliviada Olive Tree Adoption program is about the people who support authenticity, high-quality products, and wellness.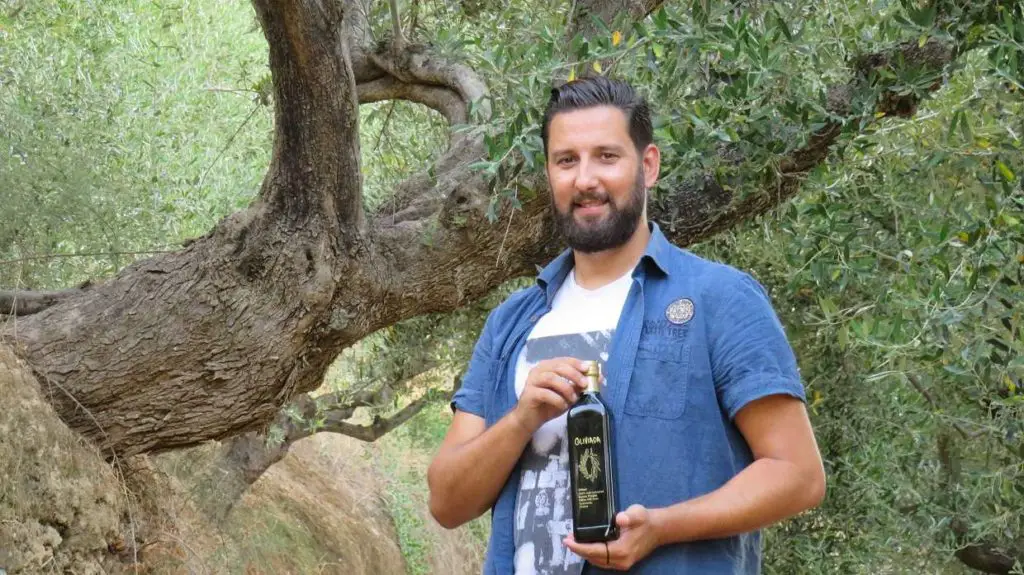 "I am very passionate about high-quality healthy products since my young days. Our family has been producing mono-varietal Koroneiki Extra Virgin Olive Oil for many years.
By creating the Oliviada brand I give an opportunity to people worldwide to enjoy certified Extra Virgin Olive Oil produced by our family in Kalamata.
My aim is to offer and promote Greek products, Mediterranean cuisine and gastronomy tourism. My ongoing initiative is to build a network of various Greek products and create a whole supply chain."
– Vangelis Kleftogiannis, Oliviada Founder
OLIVIADA SYMBOLISM
Oliviada name has an association with Olimpiada which means Olympics in Greek.
Oliviada symbol is the olive wreath also known as kotinos (Greek: κότινος), was the prize for the winner at the ancient Olympic Games.
As well, Oliviada name is made of Olive + λáδι [la:thi] which means olive oil in Greek.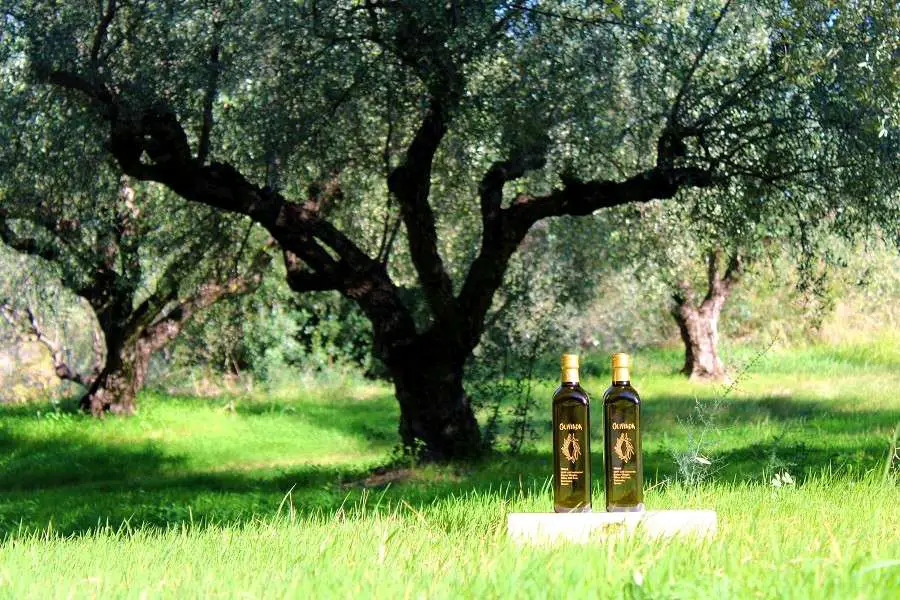 OUR PRODUCT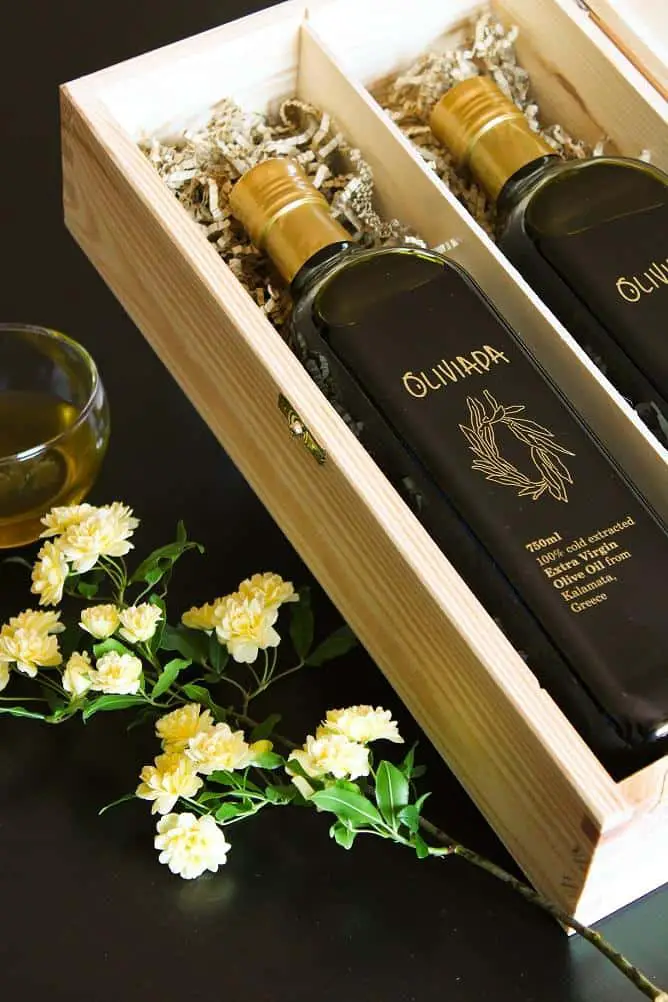 Oliviada Premium Olive Oil
We are proud we are part of a global community that adores premium products and a healthy lifestyle which starts with nutrient-rich and pure Kalamata Extra Virgin Olive Oil from Greece!
Hence, we are happy to offer our Oliviada Kalamata PREMIUM Olive Oil. And most importantly, the uniqueness of our product follows: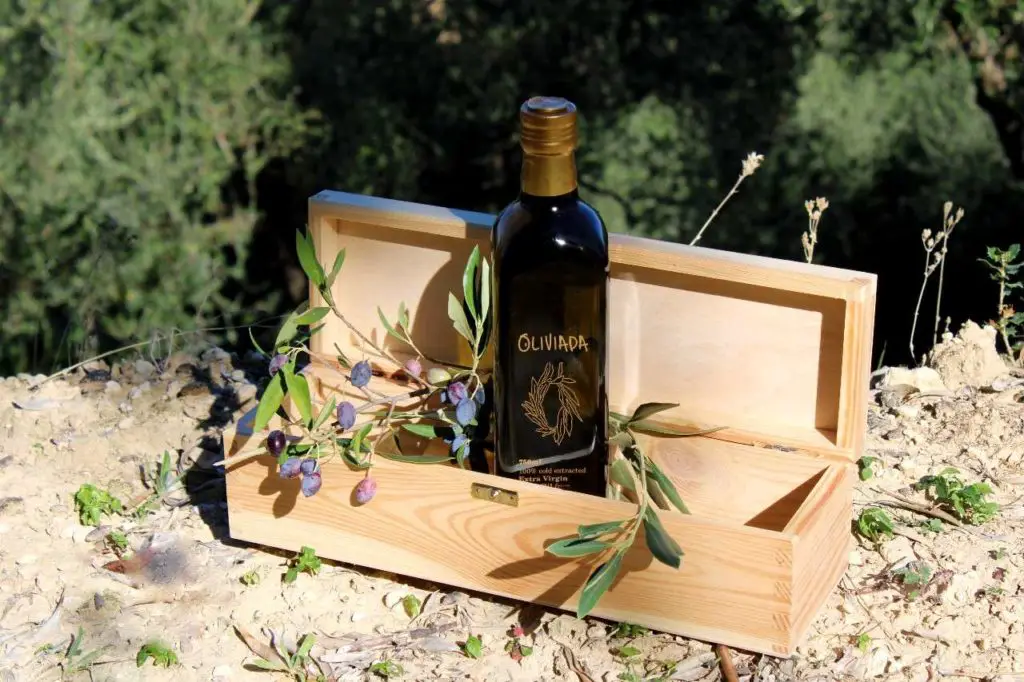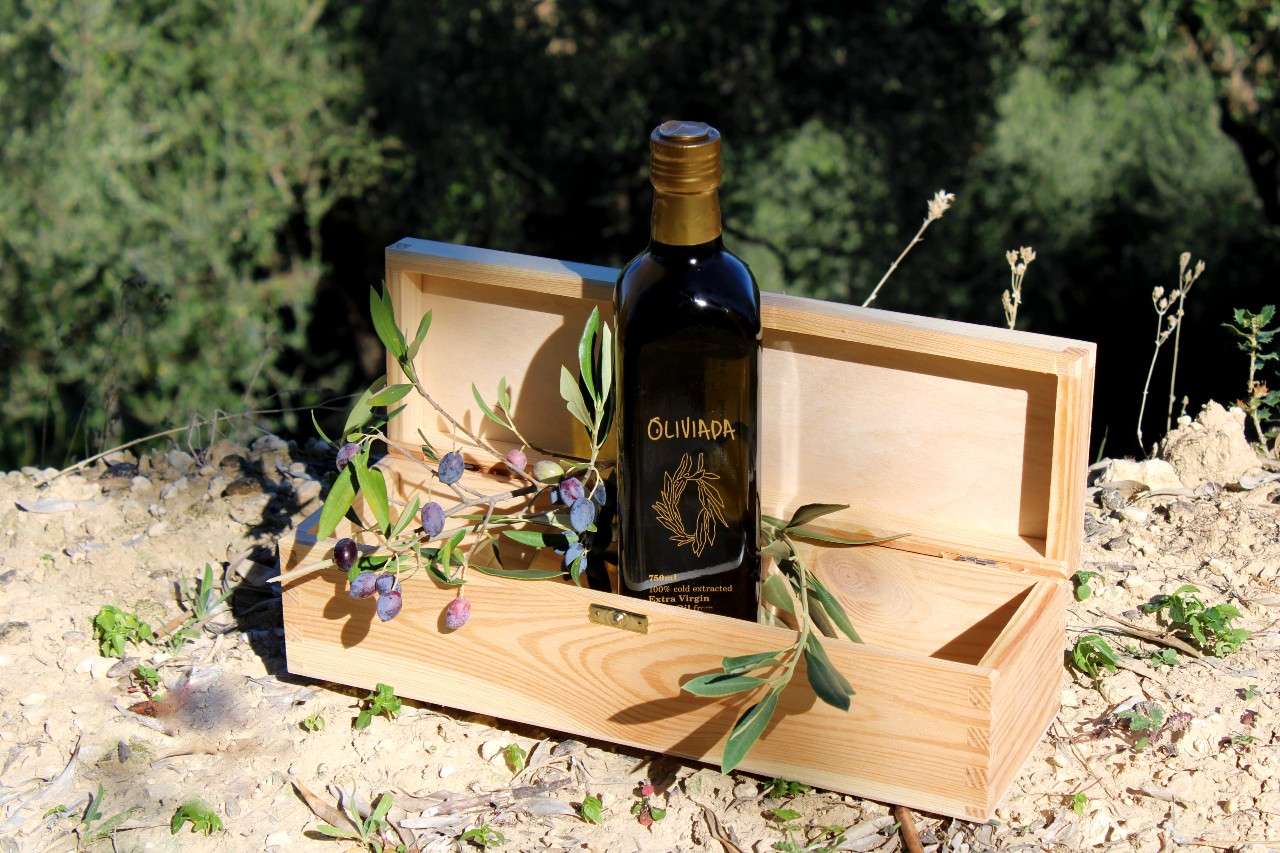 ---
---
---
How Oliviada Olive Oil is Made?
Oliviada OLIVES GROW on a hill in Kalamata, Greece. These olives are monovarietal Koroneiki olives considered superior olives perfect for quality olive oil.
Olives are HARVESTED by a local Greek family while picking them by hand and by using vibrating rakes
Collected olives in sacks are TRANSPORTED to the oil mill within 8 hours
Olives are CLEANED & WASHED at the mill: all foreign matter such as leaves or debris is removed
The clean olives then pass into a GRINDER where olives are CRUSHED & MILLED into a paste
MALAXING & MIXING the paste for up to 45 minutes allows small oil droplets to combine into bigger ones
With a help of CENTRIFUGES,the oil is SEPARATED from the rest of the olive components
Then unfiltered & unrefined Oliviada olive oil is STORED in temperature-controlled steel tanks under safe and controlled conditions
Oliviada olive oil is ANALYZED in a specific food laboratory in order to determine the quality (if it is premium extra virgin olive oil), acidity level, and oil properties
Oliviada olive oil is BOTTLED and LABELLED with appropriate indications
Olive oil bottles are kept away from light and warm temperatures until they are DISTRIBUTED to retailers and SOLD to customers
Using only Koroneiki olives and cold pressure technology, Oliviada olive oil is the most natural and best premium quality product from Kalamata, Greece. The olive oil chemical characteristics are proven by the authorized local labs.
How Oliviada Olive Oil Taste?
Oliviada olive oil is a beautiful intense limpid golden yellow color with delicate green hues. Its aroma is ample and rotund, rich in fruity hints of medium ripe tomato, white apple and banana, together with aromatic notes of basil, mint and parsley.
Its taste is complex and vegetal, with a flavor of lettuce, celery and chicory. Bitterness is distinct and pungency is present and harmonic.