This post may contain affiliate links to help the reader find relevant products. We get commissions for purchases made through links. Thanks
Nature has bestowed upon us its numerous wonderful gifts. And one of the most valuable gifts of nature is the olive fruit. Pure olive juice extracted from the olive fruit has some unparalleled and unrivaled olive oil benefits for hair, skin, and the rest of the body.
In fact, this is just the beginning of the human race trying to understand the unending ways olive oil can help improve health and the quality of human life. Olive oil forms one of the staples usually in Mediterranean diets and as a body oil for skin and as hair oil for impeccable hair health.
In this article, I will focus on the olive oil benefits for hair care.
Let's uncover the massive benefits of this beneficial olive oil one after the other.
Why Use Olive Oil for Your Hair Care?
Your hair is the most exposed part of your body and undoubtedly the most played with part as well. You take it under the blow dryer, the curler, or the iron almost every other day. Apart from that the countless chemical treatments, hair colors, and highlights that you apply to stay in trend take a huge toll on your hair health. The simplest styling you wish to give to your hair at times kills a lot more in your hair than you ever knew. And if you have to travel for days, you might just not get any time for proper hair care.
Guess your hair deserves some pampering too. And so, if you are looking forward to giving your hair that extra attention they deserve, you would undoubtedly want some to make some of the best choices to boost your hair health.
To serve those hair care needs as well, there is no dearth of hair products with a new one coming in every few seconds. But the question is are they worth all the price, time, and attention? Many of them are chemical-based which can rather damage your hair more. The good news is that the best remedy for all your hair problems and care is now at home. And olive oil comes as a perfect rescuer for all your hair care and remedial needs.
Olive oil is believed to enhance the beauty of your hair while also inducing proper hair growth. For all the endless benefits of the olive oil you have seen, you can use it as a mixture with many existing oils for the best effect on your hair.
What are the Benefits of Olive Oil for Hair?
So how can olive oil benefits for hair? There is limited evidence through scientific research, however, studies and tests on target groups have proven that using good quality olive oil is extremely good for your overall hair growth.
The primary components of olive oil are palmitic acid, oleic acid, and squalene. All of these are known for their softening properties and hence are known as emollients. While olive oils have natural emollients, many shampoos, and other hair products use lab-made emollients.
They protect your hair from any damage by penetrating deep into the scalp and preventing water retention, thereby reducing the swelling of the water shaft. This also reduces the stress on your hair thereby reducing any chances of hair damage. Not only hair is a good absorber of monounsaturated oils and olive oil cannot be a better oil in this regard.
Having seen an overview of the benefits of using olive oil for hair let's try to list some of them:
Makes Hair Manageable, Soft and Supple

As olive oil is a deep penetrating oil that absorbs deep till the hair shaft, it feels softer than ever before. It locks the hydration and preserves essential moisture. Softer air can be managed and styled better than hair that refuses to relent. Olive oil is also very good for curly, damaged, frizzy or colored hair.
Provides Strength and Makes Your Hair Shiny

Since olive oil penetrates better and nourishes the hair strands inside out, your hair's lost shine is back in no time as it starts to repair and mend faster than ever. The monounsaturated acids and other essential nutrients help in reinforcing the hair strength from the tip to the root.
Reduces the Chances of Dandruff

Olive oil when applied typically helps in softening the flakes, thereby making it easier to flush out and remove. Also, olive oil reduces the inflammation and the itching that comes complimentary with dandruff. For best results, you can massage olive oil in your hair and comb out dandruff.
Helps in Getting Rid of Split Ends

Olive oils provide for the nourishment that is required for making your hair soft and keeping the stubborn split ends away.
Apart from the above, there are many other hair health-related benefits of olive oil that we will discuss. Read through for more.
Which Olive Oil is Best for Hair?
Wondering which olive oil is the best for your hair? Extra Virgin Olive Oil (short name EVOO) is the answer.
Use the top-quality EVOO for the best hair. There are many brands of extra virgin olive oil in the market but ensure you are taking the best for your hair. Greek Kalamata Extra Virgin Olive Oil is recognized as one of the best olive oils in the world.
Since faking olive oil is a huge global problem (in the USA around 69% of imported extra virgin olive oil is substandard), make sure you know how to identify the good quality olive oil brand. Buy from a local family or artisanal olive oil makers to minimize the downsides of large-scale producers (i.e., old or poor-quality olives, additives like canola oil, pesticides, etc.). Or produced from a reliable source: if it is a large-scale producer, look for olive oils certification, to increase the chances that the raw materials will be of higher quality.
Do you care about your hair health? And are you interested in using Kalamata olive oil as part of your hair care routine?
Here we suggest our family unfiltered Greek Kalamata Extra Virgin Olive Oil – Oliviada brand.
Oliviada Kalamata Extra Virgin Olive Oil  is produced by the local Greek family who focuses on Olive Oil quality rather than quantity and retains traditional production methods, that Olive Oil is awarded the balanced flavor, antioxidant properties, and health benefits.
Is Kalamata Olive Oil Good for Preventing Hair Loss?
Hair loss is one of the biggest losses that you dread. Seeing those big clumps on your hairbrush every morning can be really upsetting and frustrating. And after you have tried almost every promising product in the market that literally fails to show any results, you start to lose all hope. But wait a minute, not yet. For there is something that can work like magic and that is olive oil.
According to 28 days study on olive oil for hair growth, ingredients found in olive oil are proven to be more effective than the leading topical hair loss product at regrowing hair.
So let's find out how Greek Kalamata olive oil can prevent hair loss.
1. Reduces the Production of DHT
Dihydrotestosterone (short name DHT) is the most common and one of the biggest reasons responsible for hair loss. This is a hormone that weakens your hair and induces hair loss by attacking hair follicles.
Using olive oil regularly blocks DHT production thereby helping a great deal in controlling and reducing hair fall.
2. Prevents Hair Damage
The rich antioxidants in olive oil help in maintaining the hair and scalp health thereby keeping them away from any damage. The antioxidants in olive oil act by stabilizing the unstable free radicals that lead to cell damage, thereby reducing the chances of hair damage and subsequent hair loss.
3. Conditions and Nourishes Your Hair
The use of olive oil improves the overall blood circulation of the scalp and nourishes the hair follicles with the required nutrients and monounsaturated fats. Thereby preventing dryness of hair and reducing possibilities of hair fall.
4. Reduces the Brittleness of Hair
Brittleness and breakage of hair are attributed to hair dryness. Olive oil helps reduce the dryness by keeping your hair voluminous, strengthens and conditions the shaft of the hair with rich omega-6 acids. Thereby keeping your hair strong and unbreakable.
5. Helps Soothe Your Scalp
Olive oil has excellent antibacterial and antifungal properties that provide great relief to all the itching and other scalp-related issues. Such issues of the scalp can lead to major hair loss and the use of olive oils helps eliminate the cause perfectly.
We have just covered hair loss prevention. Now let's look at the benefits of keeping olive oil for hair overnight.
Is Olive Oil Good for Hair Overnight?
Olive oil can act as a perfect ingredient for an overnight hair mask treatment. Using olive oil as an overnight hair mask has some amazing benefits.
You don't need any special ingredients to prepare an assorted one. Simply take some olive oil in your palm and apply it to your hair covering the length and breadth of all your hair and scalp. Let it stay on and penetrate deep into your hair shafts until the root. Get a good night's sleep.
When you wash your hair in the morning, you will be surprised to see the way your hair feels. Olive oil used in the mask or typically applied raw on the hair not only repairs it but also adds shine and helps retain moisture. 
That is vital for hair health. It gives you a perfect look and keeps you ready for the day ahead, be it work or a date with your special someone.
Do not hesitate to apply an olive oil mask or olive oil directly on your hair overnight for maximum benefits. Some people debate that keeping olive oil for the night makes the hair brittle but there are not too many claims to substantiate that.
Once fully oiled, cover your hair with a shower cap for the best results and sleepover.
Kalamata Olive Oil Benefits for Hair Growth
According to scientific studies, pure olive fruit juice – extra virgin olive oil – is known to activate and stimulate your hair growth. That is the very reason why olive oil finds a place as an ingredient in many shampoos and hair conditioners.
If you are looking for some foolproof hair growth solution, try using a DIY hair mask made out exclusively from olive oil. You can try to add an egg or even lime if you want to make it a little higher on some essential nutrients that your hair may be badly in need of. This treatment will work nine out of ten times since it is made out of natural oil extracts and has no harmful chemical side effects.
Olive oil works perfectly for all hair types, colors, and textures. However, anecdotal evidence suggests some hair types having more success than others.
For instance, curly hair or some peculiarly damaged hair types have proved to be more successful than other hair types. Color-treated hair and curly hair feel more full and glossy if you apply hair gloss regularly. Olive oil makes your hair stronger, thicker, and denser. Sustaining and stopping your hair fall thereby allowing your hair to look fuller and better.
How Can I Use Olive Oil for Hair Growth? 
Many questions about olive oil benefits for hair are answered above. Let's look at the usage of olive oils.
We saw how we can use it in the hair masks or simply apply it to our hair. However for the first-timers who have never used olive oil for hair, here's how you may start:
– Measure
You might know how much and what amount of olive oil may be required if this is the first time you are using it. So what quantity of oil should suffice?
A couple of tablespoons shall be enough. However, it also depends on the hair treatment you want to carry on. If you want to provide some deep and good moisturization to your hair you might want to use a few more tablespoons or dimes or whatever measures you deem fit.
If you are planning for the whole head treatment 1/4th cup of oil shall do the trick, especially if you are the proud owner of long and thick hair.
– Massage
This is an important step. Make sure once all the oil is applied and sets in until the scalp you massage the oil deep and nice into your hair.
Let your hair and scalp be drenched in oil. Make sure no strands are left out and all your hair and its ends are dipped in some olive oil.
For best results and effective conditioning of your hair, wear a shower cap and let all the oil set in for 15 mins.
– Rinse
Yes, do rinse. But before you do that make sure you are combing your hair with a good wide-toothed comb. This will make it easier for you to style your hair later on.
Once done, apply a good non-chemical-based shampoo rigorously and get the oil out. With oiled hair, you may have to shampoo twice which depends on how much oil you have used.
There is no harm reported by the use of oil as a conditioner. Though olive oil can be used on all hair types without any repercussions or side effects, there are certain hair types that seem to be more suitable for olive oil use. These include dry hair and heavily styled hair. In both these hair types, there is a substantial lack of moisture.
Hair that is often subject to treatment with perms, relaxers or bleach may benefit heavily from the extra bit of moisture and hydration olive oils can provide. But while using olive oil make sure you test for any side effects, especially if your hair has been recently bleached or colored just to make sure if all stays well.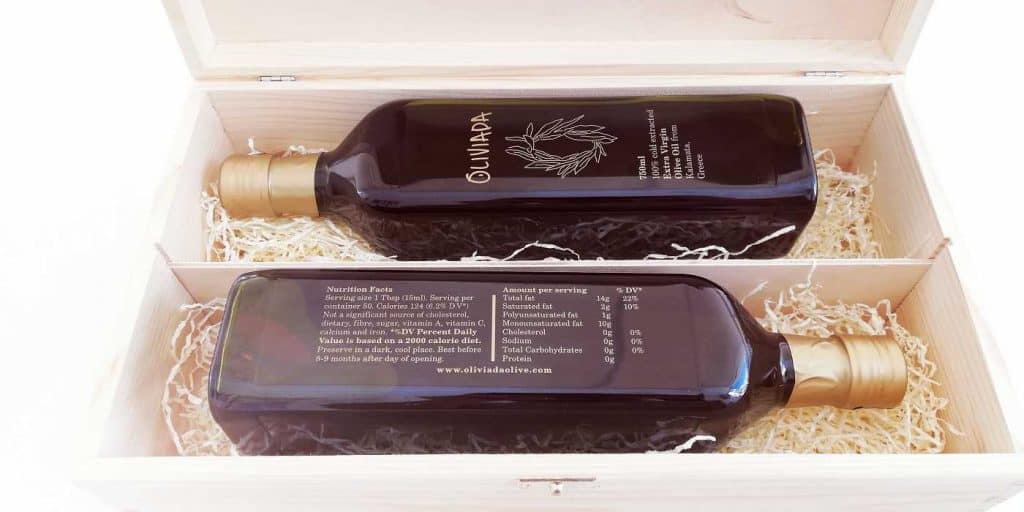 Can I Apply Kalamata Olive Oil on Hair Daily?
By now you know that olive oils will give your hair that extra moisture and hydration that it may need to stay healthy and nice. You can certainly use olive oil daily since it is a natural product and has no harm. However, unless you have absolutely dry and brittle hair that requires regular moisturization, applying olive oil daily may not be necessary.
Nevertheless, if you have hair that is unmanageable and is prone to breakage, and is falling in heaps and bounds, you may want to apply a little bit of oil daily 15 – 20 mins before your shower. So that your hair gets the essential moisture and nutrients to survive the day.
Use it for daily nourishment and improving your scalp health. Also if your hair catches lice or is dandruff-prone, you may want to apply oil daily. And comb the lice or dandruff out till your hair health improves to normal levels.
Final Takeaway
To end things on a note to remember, there is no replacement for the gifts of nature to mankind.  Good quality olive oil has some highly beneficial properties which not only have benefits when consumed but have shown to be good for skin and hair too. We saw olive oil if used correctly and in the right amounts for hair care can repair, re-energize, and rejuvenate your hair.
Having said that excess of everything unless absolutely needed is bad and the same stands true with the use of olive oil too. Make sure not to overdo its usage if not required which may lead to excessive oil in the skin and other issues.
And most importantly if you are facing any hair issues that fail to go even after treatment and usage of olive oil, you might want to see a specialist seek some advice.
That's because the use of olive oil and the knowledge around its countless benefits is still a subject to study and research. Until then making the best use of what we know about olive oil is the best thing to do.
Read Next
Learn More