This post may contain affiliate links to help the reader find relevant products. We get commissions for purchases made through links.
There are many available products on the market to choose from, but it's all about finding the right product that works best for your beauty & around the house. Do you have dry hair? Are you looking for a product to bring your furniture shine? Or are you hoping to find an all-in-one product? Rather than having to purchase multiple different items, you can benefit from choosing one that can serve many purposes. Finding an all-in-one product will save you money and time by providing you with everything you need in just one Kalamata olive oil bottle. So let's dive in to discover many practical Kalamata olive oil uses that you can benefit from.
And most people think that olive oil is only for cooking & frying! There are many ways where you can benefit using Kalamata olive oil at your home, kitchen, garden and bathroom!
Practical Kalamata Olive Oil Uses Around Your Home & Garden
One of the greatest advantages of using Kalamata olive oil in practice is that you can save money by using it around your home. Not many people think about using olive oil in this way. How many different chemicals and household products do you have sitting in your cabinet? Multiple purchases aren't necessary if you can find an all-in-one product. Aside from using olive oil to cook, there are a number of different ways to benefit from it. Below we have listed several of the practical ways that you can use Kalamata olive oil everywhere around the house or in the garden.
AROUND YOUR HOME
1. Restore Furniture Shine
You can use this on any furniture made of leather or wood to help bring back it's shine. This is especially useful for older furniture. Just like skin gets dry and dull through time, so does furniture. All it needs is a little moisturizing to help it feel soft again.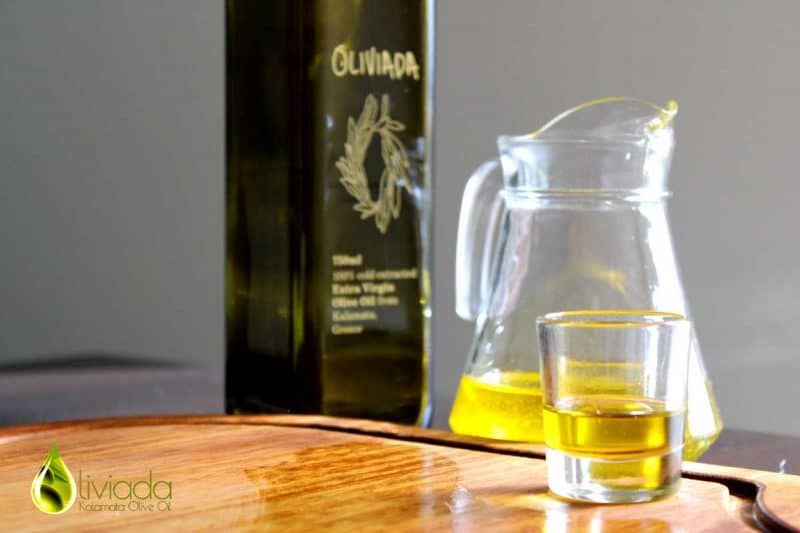 2.

Preserve Your Tools
Preserve the life of your tools by coating them with a small amount of olive oil after each use, or as often as you feel necessary. This acts as a barrier that prevents your tools from sticking, squeaking, and getting jammed. We all know how expensive tools can be to replace especially gardening tools. Preserving our tools can save us from the additional expenses that we don't need.
3. Clean Up Wax from Candle Holders Easily
Love your romantic evenings or enjoying a warm bath in the candlelight? Well, we all do! Just afterward the cleanup of wax from the candle holders maybe not so pleasant as a night before.  To prevent any dripping wax from sticking and a difficult cleanup, apply a thin layer of olive oil onto your candle holders. The wax will not stick to the surface too hard and will peel away very easily.
4. Remove Door Squeaking
Tired of hearing your door squeak whenever you open it? Olive oil can solve that problem for you. All you have to do is apply a little onto the hinges and you should be good to go. This can also come in handy for any appliances that need a little lubrication.
5. Wax Wood Floors
Just apply a small amount of olive oil to a cloth and rub this on your wood floors. This will give your floor a beautiful polished look. If you have scratches that you'd like to hide, this works great for that as well.
6. Clean the Interior of Your Vehicle
Just as it's safe for you to use this on your furniture, you can also use olive oil to wipe down the dashboard and leather seats of your vehicle. It will bring back its shine and make it feel like new again.
7. Remove Stickers
Tired of bar code stickers on every newly purchased item? Olive oil will help you to remove any stickers fast and successfully! Apply olive oil on a sticker or soak a cloth in olive oil and leave it on the sticker for a while. Afterward, the sticker will fall right off and won't leave any trace behind. Effortless way!
8. Take Off Gum Easily
If you have chewing gum stuck on your shoe or hair, you can easily take it off with olive oil. Add some olive oil on a cloth or tissue, wrap it around hair or leave it to sit on a shoe for 10-15 minutes. Chewing gum will easily go off the hair and shoe without any further damage.
9. Oil Lamp for Emergency
Have you ever experienced an electrical power cut at your home? Yes, we all had! The oil lamp could be an option for emergency cases. All you need to have some oil lamp wicks and a shallow bowl in your storage. When it is an emergency, pour olive oil in a bowl and add oil wick into it, keep one end a little bit out of oil. Light this end and your oil lamp will bring the light back in your house again!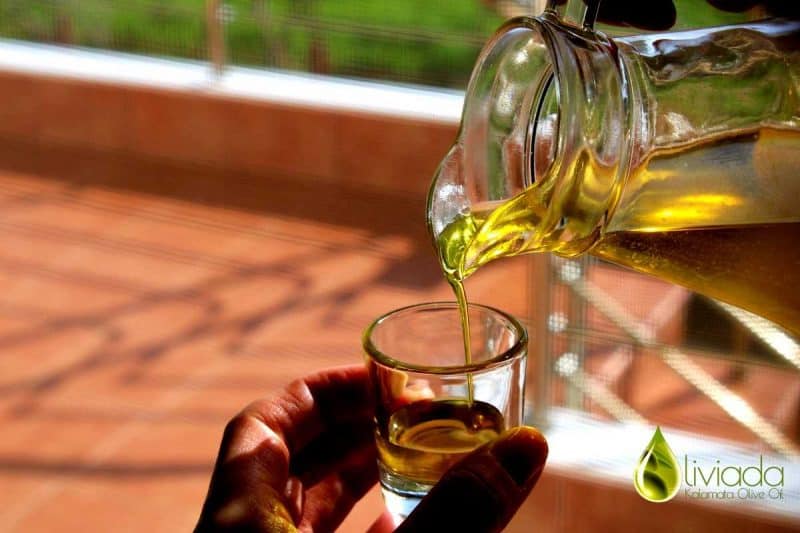 10. Prevent Mosquitos
Too many mosquitos in your garden during pleasant summer nights? Stop them from breeding in your garden. As to do so, pour a bit of olive oil in the rain barrels. After the rain, olive oil will float on the top and won't let mosquitos to breed.
11. Rejuvenate Plants
You can treat vascular plants such as ferns and palms with a couple of spoons of olive oil per month. It will help to rejuvenate the plants and grow better.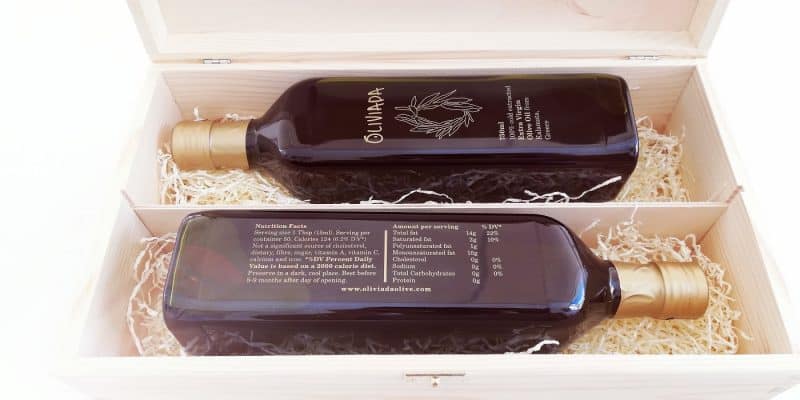 IN YOUR KITCHEN
12. Remove Grease Buildup
If you like to cook, this can be a quick and easy way for you to clean up any mess. Grease can be tough to scrub off, but a little olive oil goes a long way. This can be especially handy if you have any residual food or grease stuck on your appliances.
13. Renew Chopping Boards & Utensils
If your wooden chopping boards, bowls, and utensils look old and used, you can rub a small amount of olive oil into then with a cloth or kitchen towel. Let it soak for a few minutes and leave it dry. Afterward, you can remove any access of olive oil with a dry cloth. This method will restore the wood to disguise scratches and marks.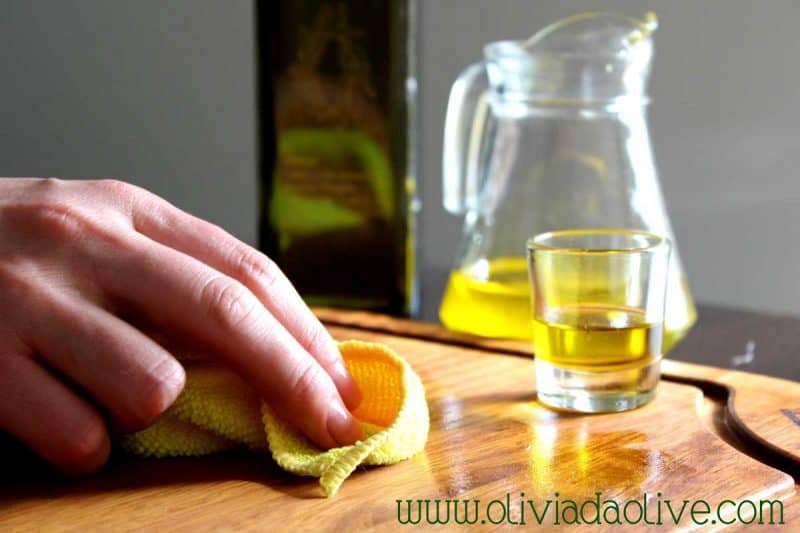 14. Glow Stainless Steel and Brass 
It's not only your old furniture can benefit from olive oil polishing, but you can restore your steel and brass to shine again. Apply olive oil on a dry cloth and nicely wipe steel and brass (pots and pans) in your kitchen. It also prevents corrosion, discolor, and marks.
IN YOUR WARDROBE
15. Unstick a Zipper
These can be a big pain to use and tend to get jammed very easily. It's the worst when your favorite sweater won't zip up, or when you have to throw out clothes that otherwise have nothing wrong with them – all because your zipper won't work properly. Before you decide to chuck it in the trash, consider trying a few drops of olive oil to lubricate it, which should make it easier to slide the zipper up and down.
16. Unfasten Jammed Items
Jewelry, tools, and other items that you find difficult to remove can benefit from the lubrication that olive oil provides. It should make it much easier for you.
17. Polish Your Shoes and Boots
To help maintain the life of your shoes and boots, just use a little elbow grease – or olive oil – to scrub off all visible marks. Your shoes and boots will shine like they once did when they were brand new. You can use olive oil to remove rain marks from the boots as well! The longer you can make your shoes last, the less money you'll have to spend on buying new ones.
CARE FOR YOUR PETS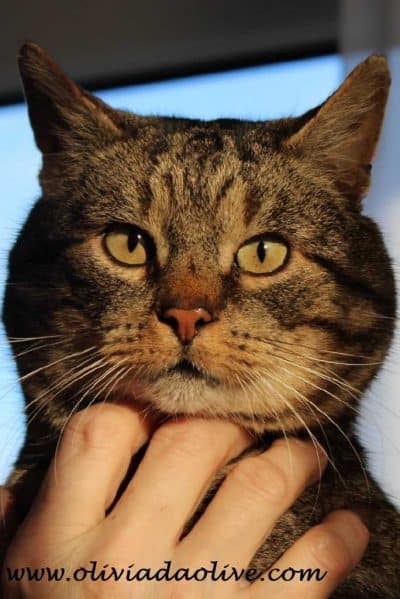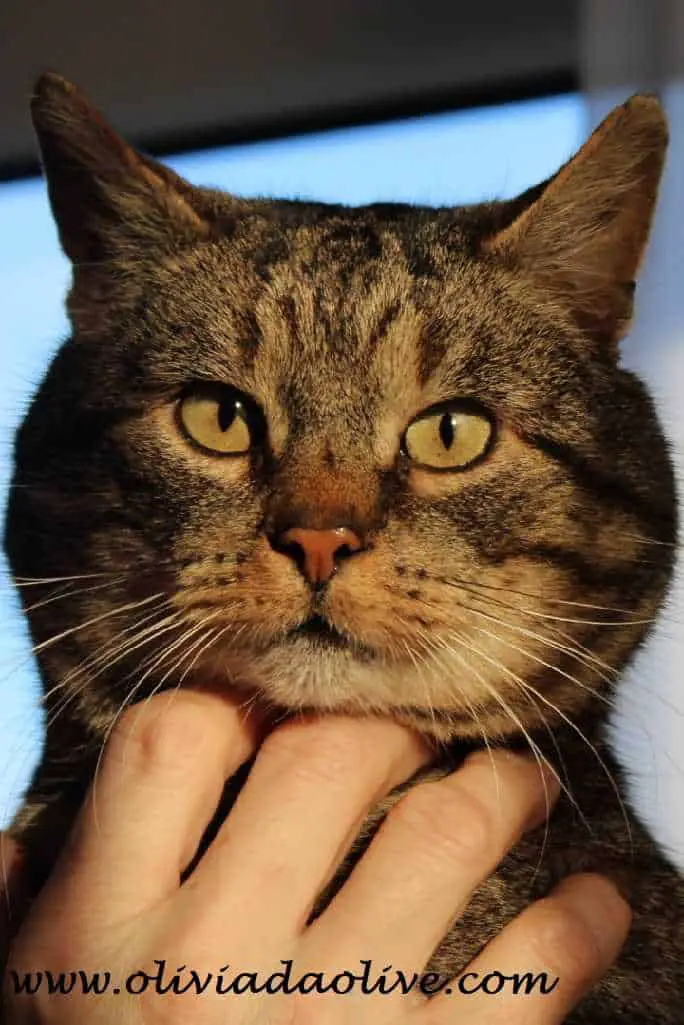 18. Hairball Safeguard
It's heartbreaking to see our lovely cats couching up a hairball painfully! Why not help our pets from it happening again? Just add a few olive oil drops into the food on a daily basis. This will save your pet from an unpleasant hairball experience and will make the shiny fur.
19. Moisturize Dog Paws
If your dog's paws are dry or cracked, you can apply olive oil treatment. Gently massage some olive oil onto the dog's paws and remove the excess of oil with a dry cloth. The olive oil health benefits will soothe and moisturize the paws.
20. Relieves Skin Irritation
As well, you can apply good quality olive oil externally and prevent skin irritation caused by fleas. Your pet with dry skin will be relieved if you massage a few drops of the olive oil in the skin and leave to be absorbed.
21. Improves Pet Fur / Coat Look
Both cats and dogs can develop a nicer healthy fur if you add a few drops of good quality  Kalamata extra virgin olive oil in their daily meal. Since Kalamata extra virgin olive oil contains lots of antioxidants and vitamins.
Practical Kalamata Olive Oil Uses & Benefits for Your Health & Beauty
22. Kalamata Olive Oil Lip Balsam
If your lips are dry and you want to soften them up, apply pure olive oil directly on your lips before leaving the house or overnight. You can mix it up with melted bee's wax in a 1:1 ratio. As a lip mask, you can mix olive oil with honey in a 1:1 ration and rub it on your lips.  Wash it with warm water after an hour. You will have the softest lips ever!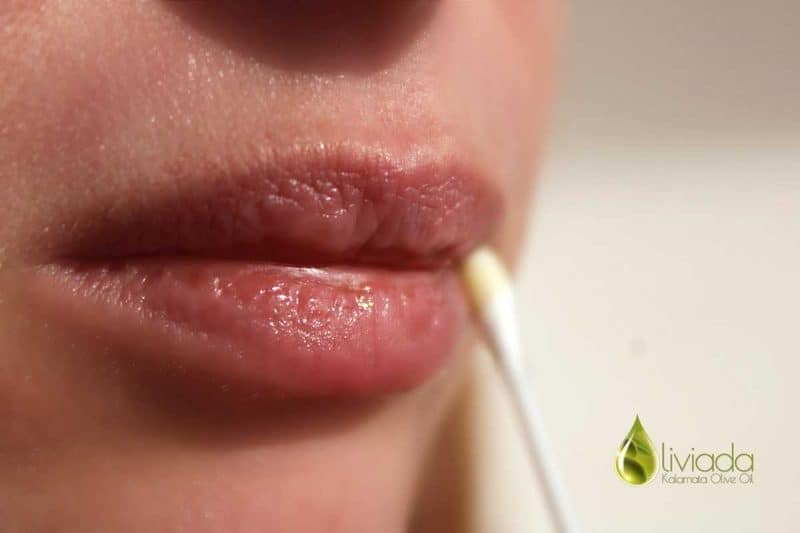 23. Natural Earache Treatment
Earaches can be annoying but can be treated very easily with natural home remedies. One of the helpful ways to relieve the pain is to use olive oil. A few drops of olive oil in the ear canal may be soothing and helps with pain relief.
24. Prevents from Coughing 
As mentioned above, olive oil works as pain relief too. If you are suffering from coughing, take a  sip of olive oil on a regular basis. The annoying cough should go away!
25. Moisturize Cracked Heels & Elbows
If you feel your heels cracked or your elbows dry, rub a layer of olive oil into them before bed and massage in thoroughly. Clean olive oil excess with a dry cloth for your elbows. Pop on a pair of socks, and leave it overnight to moisturize the heels. After applying olive oil multiple times, your heel and elbows will get softer and nourished.
26. Remove Paints from Hair & Skin
Maybe you were painting your new room or a wall of the house? And your hair and skin got the paint? Well, you can remove it from your skin, hands, and hair by simply using olive oil. Rub olive oil on the painted area and leave it for 5 minutes. Then use a tissue or a cloth and remove the paint mess from your skin or hair.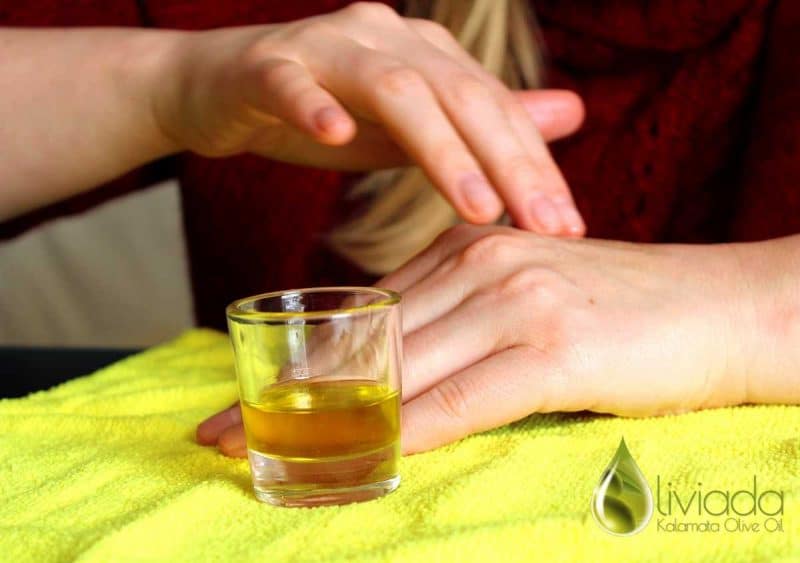 IN YOUR BATHROOM
27. Softening Bath Soak
Kalamata olive oil can make your bath sensational! Add a few spoons of pure good quality olive oil into your warm bath and enjoy a relaxing spa at home. Your bath soak will be packed with Vitamin E, a powerful antioxidant that can help protect your skin from premature aging. Your after bath skin will feel softer and look amazing when you dry it with a towel.
28. Pamper Your Cuticles
With good quality olive oil, you can pamper your cuticles easily. Just rub oil into your cuticles and over your nails and toenails.  Leave it for a while or overnight. As well you can prepare a special nail soak, mix warm water with olive oil at a ration of 1:1 and keep your fingers and toes for half an hour. It will give a moisturizing and soothing effect and prevents cracking and splitting.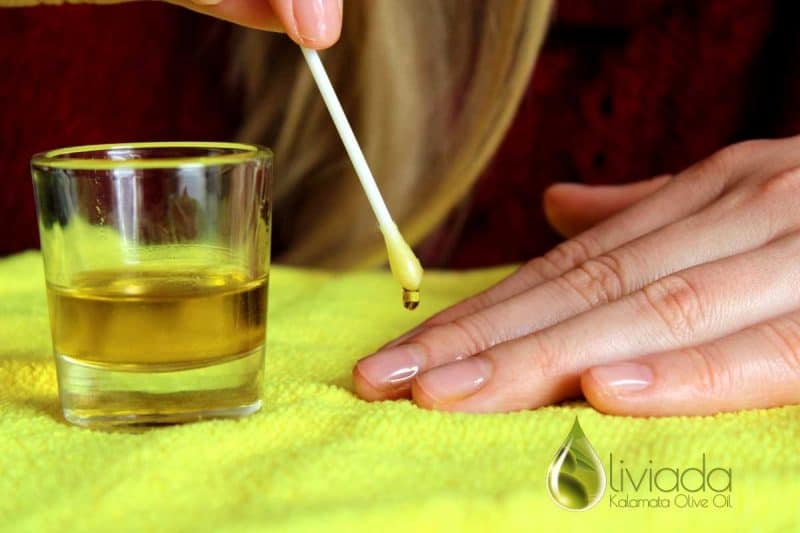 29. Replace Shaving Cream
If you've ever found yourself in a situation where you needing shaving cream – but had no time to run to the store – you can rest assured knowing that olive oil is a safe option to use. Be careful not to add too much, as the oil can make it slippery. This can be a cheap alternative to using shaving cream and will leave your skin feeling soft.
30. Protect Razor Blades
Would you like to avoid spending so much money on the razor blades? Try to prolong the life of yours and prevent dulling rust by wiping the blades with a cotton ball soaked in olive oil. It will keep your razor rust-free.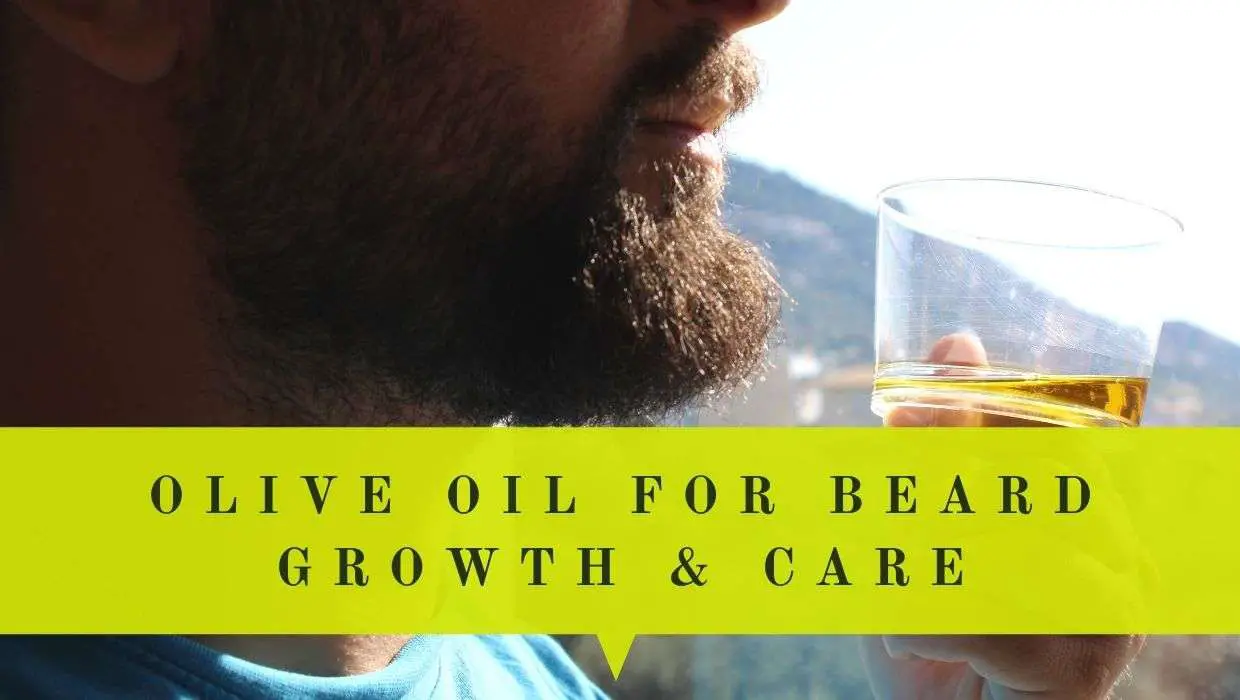 31. Natural Olive Oil Soap
Olive oil soaps are very mild, long-lasting, and are the best treatment for your skin. While it cleans well, it is perfect for extremely sensitive skin to fragrance or dry skin. Great in shower, bath, or at a sink. So if you like to make new things yourself, the natural olive oil soap is worth your time to make and you will have an amazing gift not only for yourself but for your beloved ones.
If you don't feel like making it yourself, check out our homemade Oliviada natural olive oil .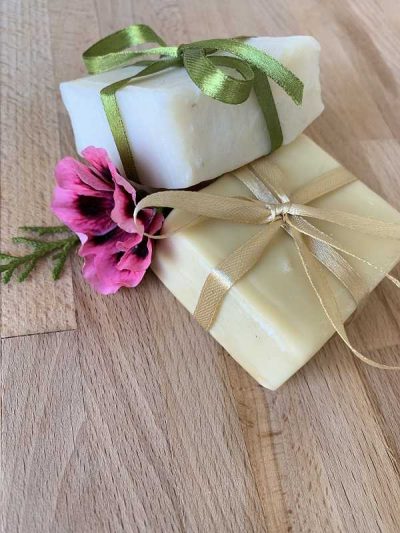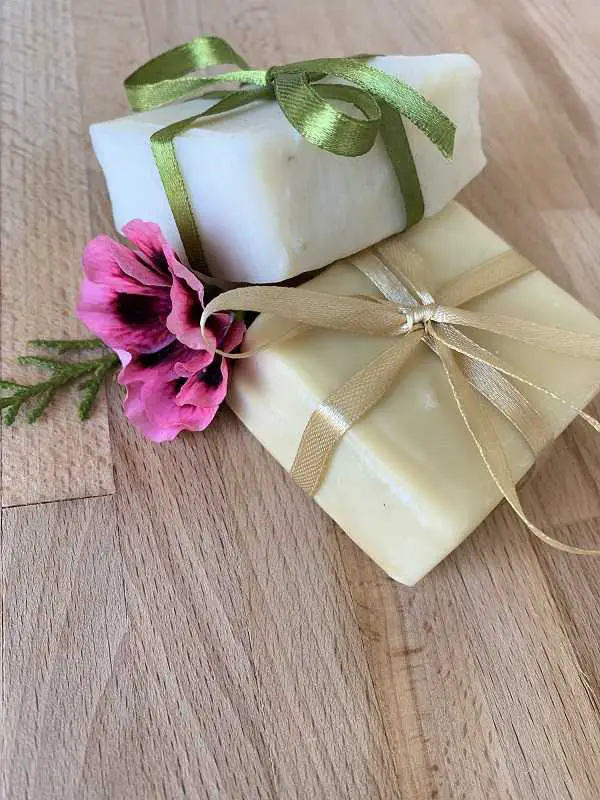 32. Multiple Benefits for Skin & Hair
Discover the detailed olive oil uses & benefits in sections below.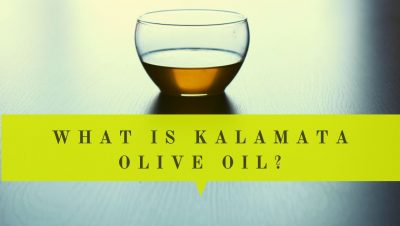 The list could go on and on for the number of beneficial ways to use Kalamata olive oil. This has been a reliable brand for years and is highly rated by consumers. People love the convenience that this product provides them with. Some products that you fall in love with won't stay on the market forever, but this is a brand that will be on the market for years to come. This truly is an all-in-one product that can come in handy for many practical uses. You'll save more money by using a product for multiple purposes and have the added benefit of using a natural product. This makes it safe for you to use.
As a trustworthy and all-in-one product, we would like to suggest Oliviada brand. Oliviada is pure unfiltered Kalamata extra virgin olive oil produced by the local Greek family. It serves perfectly both to use at home and as a beauty product. If you want to improve not only your health but lifestyle as well, adopt the Oliviada olive tree and in return to receive the finest Kalamata olive oil.
Practical Kalamata Olive Oil Uses to Enhance Your Skin
Practical Kalamata olive oil uses on your skin actually has many wonderful benefits. If you're looking for a beauty product that can help with wrinkles or softening the skin, this can do both. That is thanks to all of the natural ingredients found in Kalamata olive oil and the fact that it acts as an antioxidant. You want to be careful with what you put on your body because everything you use gets absorbed. All too often we hear about cancer warnings in the chemical ingredients we're using. Although we don't know for sure if these claims are true, or not, it's not a chance that you should take. You'll have peace of mind in knowing that Kalamata olive oil uses all-natural ingredients that are safe to use on your skin.
33. Use Olive Oil as Face Masks
Beneficial to those looking to prevent premature aging, as well as for people looking to improve wrinkles on the skin.
34. Works as Great Skin Moisturizers
Anyone with naturally dry skin can use Kalamata olive oil products without worrying about it giving them an oily appearance. This is also great to use on stretch marks.
35. Deep Cleansing Oil
Used for removing makeup and dirt from the skin, giving your face a soft feel and clean look.
36. Improves Skin Appearance 
Good quality Kalamata Extra Virgin Olive Oil (EVOO) is used for skin-lightening. This product helps to lighten spots on the skin, that can be caused by sun damage or aging. While it doesn't completely or permanently remove spots on the skin, it does give it a brighter appearance.
37. Olive Oil Nail Soak
Leaves your nails feeling smooth and moisturized. This would be good for anyone with brittle or damaged nails to use. Soaking your nails in the olive oil will allow the vitamins and nutrients to be absorbed.
 Can You Leave Olive Oil on Skin Overnight?
Just as you can leave Kalamata olive oil in your hair overnight, you can also leave it on your skin. You won't need to use much. Olive oil spreads very easily, and a little goes a long way. There are several benefits to leaving it on your skin overnight. Those include:
Moisturizes and hydrates dry skin leaving it feeling soft.
Prevents and delays wrinkles from ever forming.
Improves wrinkles and fine lines that have already formed.
Kalamata olive oil can be used on stretch marks.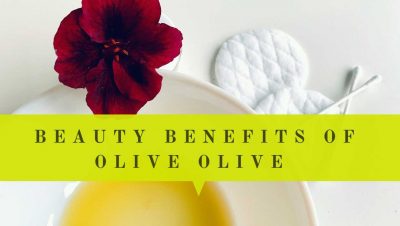 While this has positive results for most if you break out easily then this might not be a good option for you. Reasons for breakouts include sensitive skin or naturally oily skin. In this case, then you might not want to apply this directly onto your skin. That's because some people have overactive oil glands, which can cause acne. If you're unsure of your skin type, you can always test out a small area of your skin first.
Practical Kalamata Olive Oil Uses & Benefits for your Hair
No matter what your hair type is (curly, straight, healthy, or damaged), good quality Kalamata olive oil is packed full of vitamins and nutrients. This helps to smooth and soften the texture of your hair, including those pesky baby hairs that cause frizz. Think of it as a conditioning treatment that leaves a fine film over your hair, which helps to protect it from damage – or further damage. This is also recommended for anyone with dull hair looking to bring back some color and shine.
Another added benefit to using this product is the fact that it prevents hair breakage. If you aren't sure what this means, breakage occurs when the strands of your hair break off – also known as split ends. This can be caused by:
Such as blow-drying, curling or straightening your hair without using a proper heat protectant. Most people use some type of heat on their hair, and it's usually on a daily basis. If you don't feel that cutting back is something you're able to do, then rest assured knowing you don't have to. You can continue to apply heat to your hair as long as you're using a barrier (such as an olive oil thermal protectant) beforehand.
Chemicals (bleach, dyes, and perms)
The more often you chemically treat your hair, the drier and more damaged it will be. You can prevent this by using an olive oil hair mask that will help restore any lost moisture. A hair mask will also help to repair any damage done by hydrating and nourishing your hair.
Using a brush on wet hair instead of a comb
Many people don't know this, but you should never use a brush on wet hair. Anytime your hair is wet, it loses some of its elasticity. This makes your hair more susceptible to breakage. To avoid this, always use a comb and a leave-in olive oil moisturizer.
While good quality olive oil doesn't promote hair growth, it does prevent damage and it also keeps hair healthy. You'll want to make sure you're using an olive oil heat protectant in advance before applying any heat to your hair. Heat is extremely damaging, and hair that is damaged will not grow as fast. It's also best that you trim the ends of your hair at least once every 4-6 weeks as well.
How to Properly Use Kalamata Olive Oil on Hair?
For starters, this all depends on which product you're looking to use. The most important to choose the best quality olive oil. So, really to achieve the best results you are hoping for. To give you a better understanding, we've listed practical Kalamata olive oil uses to benefit your hair.
38. Kalamata Olive Oil Hair Mask
Similar to coloring your hair (if you've ever done this before), you will pour the good quality olive oil into an applicator bottle.
After this, you will part your hair into at least four equal sections.
Slowly squeeze the bottle onto the roots of your hair (this is where your hair parts), around your hairline, and then spread it to ends of your hair. Always start from top to bottom.
Make sure you thoroughly apply it. After you're done you can leave it on for as long as you'd like. Although, it's typically recommended to leave in on for at least half an hour. You can use a shower cap if you'd like, but it's not necessary.
39. Olive Oil Thermal Protectant
Apply good quality olive oil any time you plan on using anything with heat. Poor it into an applicator bottle. Hold at a distance and spray it onto your hair. Make sure that you spray it evenly and cover each section. It's important that you do this in order to prevent any hair breakage. Chemically treated hair and heat are the number one causes of damage. That's why it's so important that you protect your hair by using a thermal protectant beforehand. Once the damage is done, it can't be undone. It takes time for your hair to heal.
You always want to make sure that you wait until the olive oil protectant completely dries first before applying any heat. Wet hair can be damaged very easily. If you ever see steam while straightening or curling your hair, then that's a sign of your hair being moist. Steam while blow-drying is normal. This is another reason why you want to hold the bottle at a distance before spraying it onto your hair so that it dries faster.
40. Kalamata Olive Oil Uses as Pre-Shampoo and Conditioner
You can use this as a pre-shampoo treatment and the same way you use your regular conditioner at home. Apply olive oil to the hair ends and scalp and leave it for up to 10 minutes. Then shampoo it out.  Although, when applying conditioner, it's always best to use a smaller amount. Using too much can make your hair greasy, but that goes for all conditioners.
Be sure to apply the conditioner to your scalp as well. Many people don't realize that their scalp gets dry, just like skin does. You use lotion for dry skin and should use a conditioner for a dry scalp. Olive oil can be used for getting rid of dandruff as well.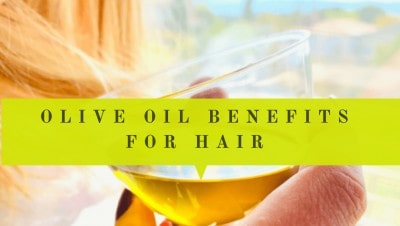 Always be sure to follow the directions. It's best to be sure than to guess and use it wrong. Like with anything else, it takes time for these things to work. So, if after your first use your not seeing the results you'd like – remember that it isn't instantaneous. You will never see overnight results with anything. But if you keep using it on a regular basis, then you should see a difference much sooner. You can use olive oil-based products as often as you'd like, but it's best to stick to a daily routine in order to see faster results.
Is Kalamata Olive Oil Good to Use on Your Hair Overnight?
The answer to this is yes. It's actually really good to leave it on overnight. This is especially beneficial to those with damaged hair. Anytime you use harsh chemicals on your hair, it causes breakage and leaves your hair extremely dry. This is especially true when using bleach, which can make your hair feel like straw. Chemically treated hair takes a long time to heal on its own. While you can try using conditioning treatments along with more frequent hair cuts, this in itself might not be enough. This is where olive oil-based products come in handy. Here's why:
Kalamata olive oil moisturizes dry hair and smooths out the ends
Hair that's brittle will break easily, which causes split ends. Once your ends are split, they will continue to split all the way up the hair shaft. This is why your hairstylist will recommend you trim your ends every 1-2 months. But another way to prevent your ends from breaking off is by leaving the olive oil on your hair overnight.
Leaving olive oil overnight allows your hair more time to absorb the vitamins and nutrients
This gives it more time to actually work and do its job right. This is especially important for damaged hair, as you will need the extra time for the moisture to penetrate the hair cuticle.
Olive oil restores damaged hair
The best thing you can do for chemically treated hair is to use a product with olive oil in it. That's because it conditions, nourishes and hydrates your hair all at the same time. Healthy hair should grow at a normal pace. While it's not the same for everyone, your hair should typically grow an average of 6-inches per year.
As you can see, there are many advantages to using olive oil as a beauty product. You don't need to have damaged hair in order to use it. Even if you have virgin hair (meaning you've never colored, or used heat on your hair before), this can still be a great product to use.
Thus speaking about beauty products, our Oliviada Extra Virgin Olive Oil is 100% unfiltered, unblended, pure olive juice. Most importantly, Oliviada olive oil is produced by a local Greek family by using traditional extraction methods and loaded with vitamins and antioxidants. If you want to improve your own health and beauty, start using Oliviada high-quality products: 
Practical Kalamata Olive Oil Uses for Hair & Skin Overview
Here you can find a brief summary of practical Kalamata olive oil uses and its advantages and disadvantages.
| PROS | COS |
| --- | --- |
| Nourishes hair and skin | Can make hair and skin oily if you use too much |
| Makes removing makeup easier | Some people might break out with acne after using on face |
| Natural ingredients | It can be difficult to wash it out of your hair if you use more than directed |
| Provides beneficial vitamins and nutrients | When using this product as a heat protectant, your hair can be damaged if you don't allow it to dry first |
| Restores and moisturizes damaged hair | |
| Prevents premature aging and wrinkles | |
| Strengthens brittle or dry nails | |
| Helps to get rid of dry scalp and dandruff | |
Find out more about Greek Kalamata Olive Oil & related topics
Kalamata Olive Oil Health Benefits
Kalamata Olives are the New Superfood
Greek Olive Oil Nutrition Facts and Calories
What is a Mediterranean Diet Menu?