This post may contain affiliate links to help the reader find relevant products. We get commissions for purchases made through links. Thanks
There are many Greek olive varieties for oil growing throughout the country, but knowing which Greek olive variety is used to make olive oil will tell you a lot about the quality and flavor of olive oil.
Eventually, you will no longer get lost in a market among a massive selection of various olive oils, and will help you to make the right decision when choosing your brand of the best quality olive oil.
For this reason, today I will guide you through 13 olive cultivars which I believe are the most widespread and known olives for oil in Greece.
1. Koroneiki Olives
Size: Small
Weight: 0.3 to 1.5 grams
Length: 12-15 mm
Oil Content: High (from 22%)
The Koroneiki olives are the most prized among Greek olive varieties for oil production quality and quantity, it takes a name from the town of Koroni in Messinia region. This olive variety grows well on mountain slopes and produces very small green fruit; the high ratio of skin to flesh giving the oil its coveted aromatic qualities. 
The primarily type of olive is Koroneiki mainly present in the southern Peloponnese and in some areas of Crete. The Koroneiki olives are Protected Designation of Origin (PDO), mainly used for oil, and are ranked as the best in the world for their balanced taste and health benefits.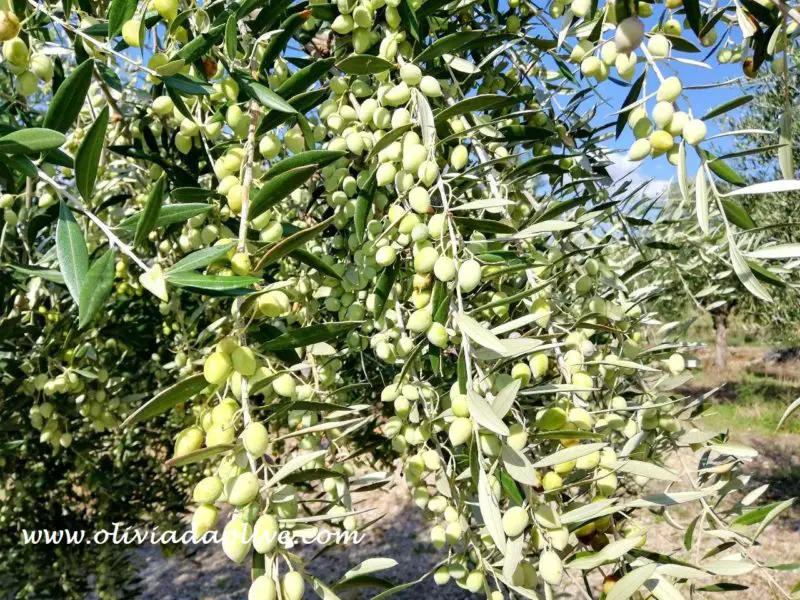 The Koroneiki olives are relatively small in size, however, their trees yield a high amount of fruits. The olives can be harvested either when they are still green to ensure the title of "early picked" or "green" olive oils or fully ripe dark purple color. Normally the juice of the olives extracted when the fruit is young has the best quality of the oil. And it is great to prevent heart and other diseases.
The Koroneiki olives yield approximately 4 to 6 liters of the best Greek olive oil. The oil is golden-green in color and is highly applauded for its fruity and fresh flavor.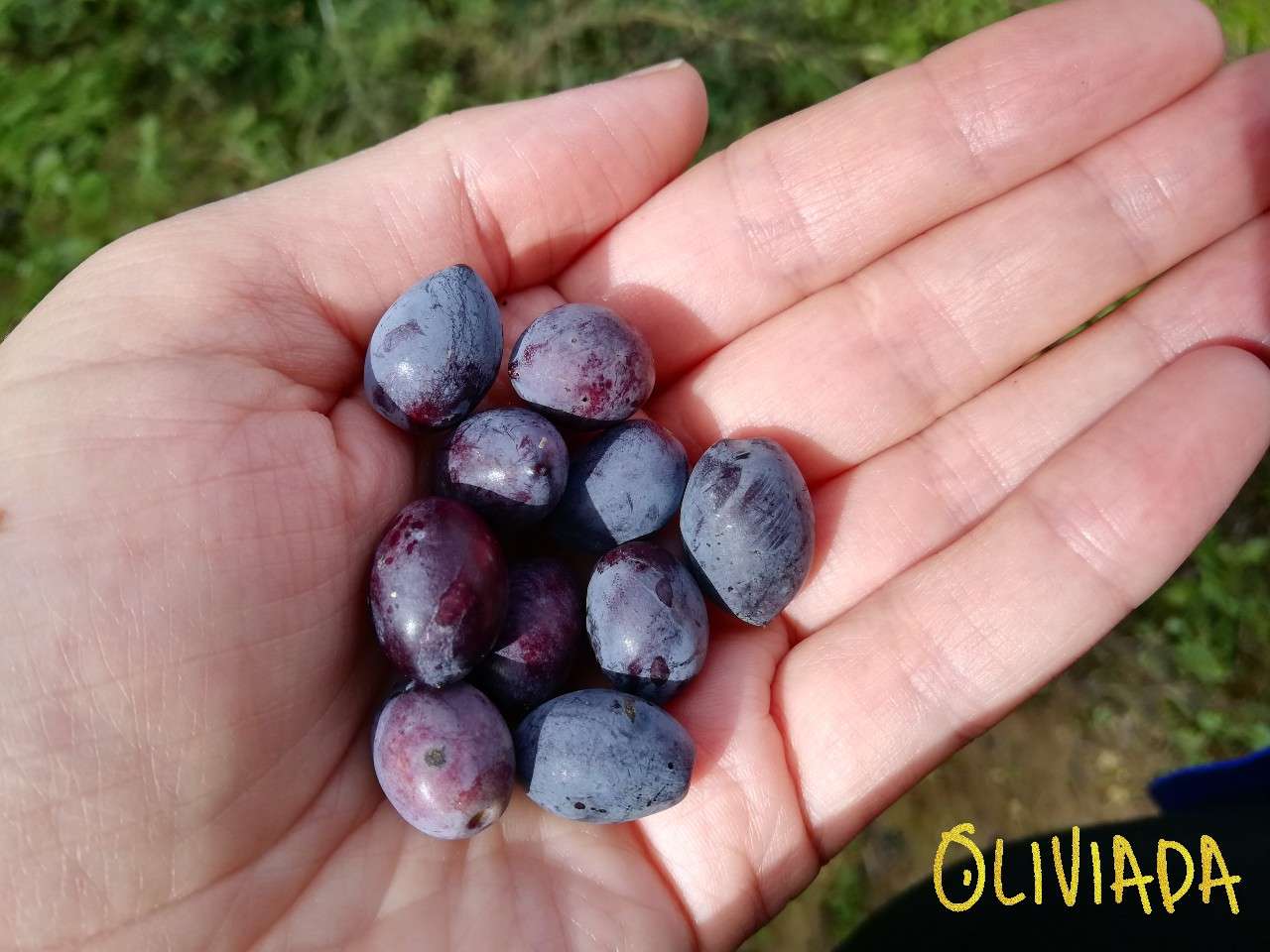 Agourelaio Olive Oil
The Koroneiki olives variety is also suited to the production of agourelaio – it is an early harvest olive oil from olives that are slightly unripe (i.e. young harvest).
Agourelaio is produced in a specific way (olives crushed in presses without stones), this oil is entirely free of acidity and possesses top-tier organoleptic characteristics. However, the production is limited due to the small amount of "boutique" presses run by entrepreneurs and small cooperatives.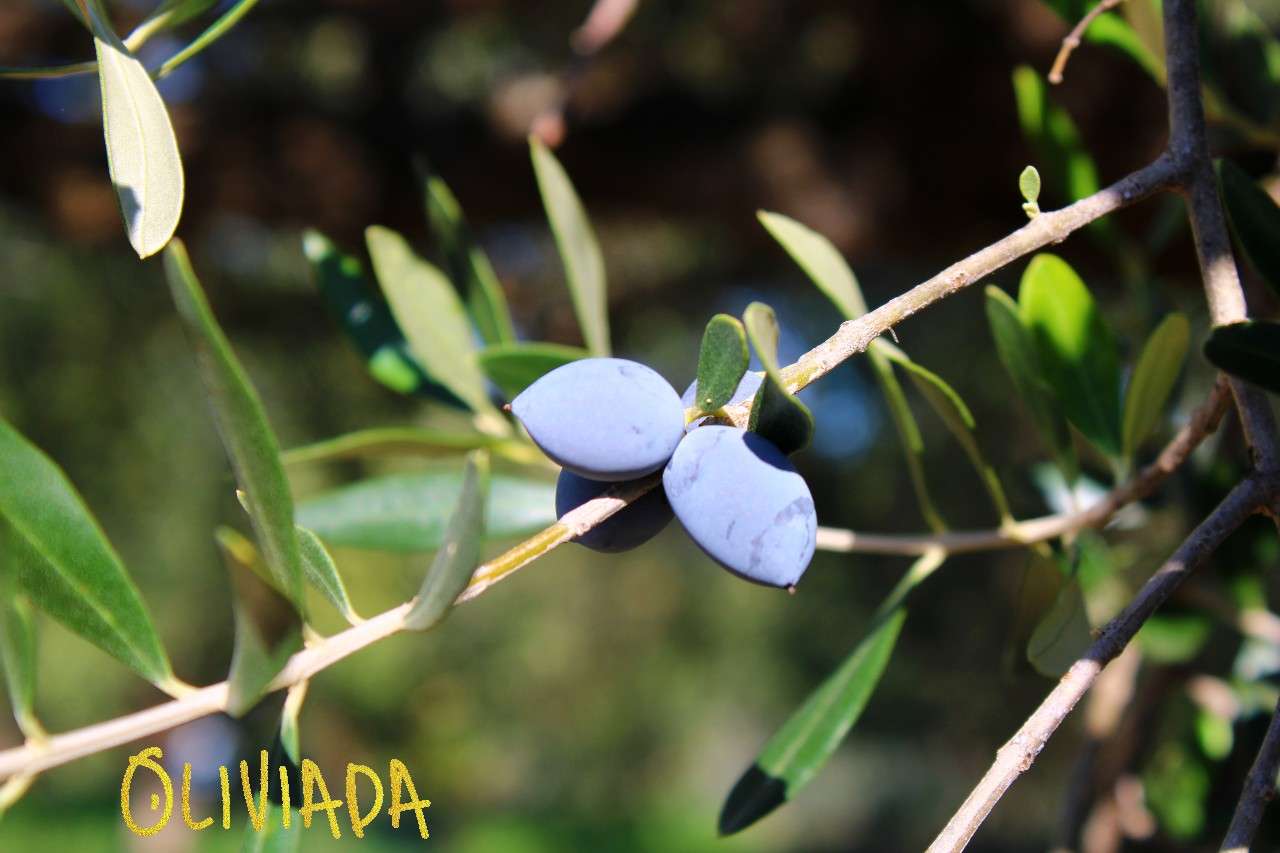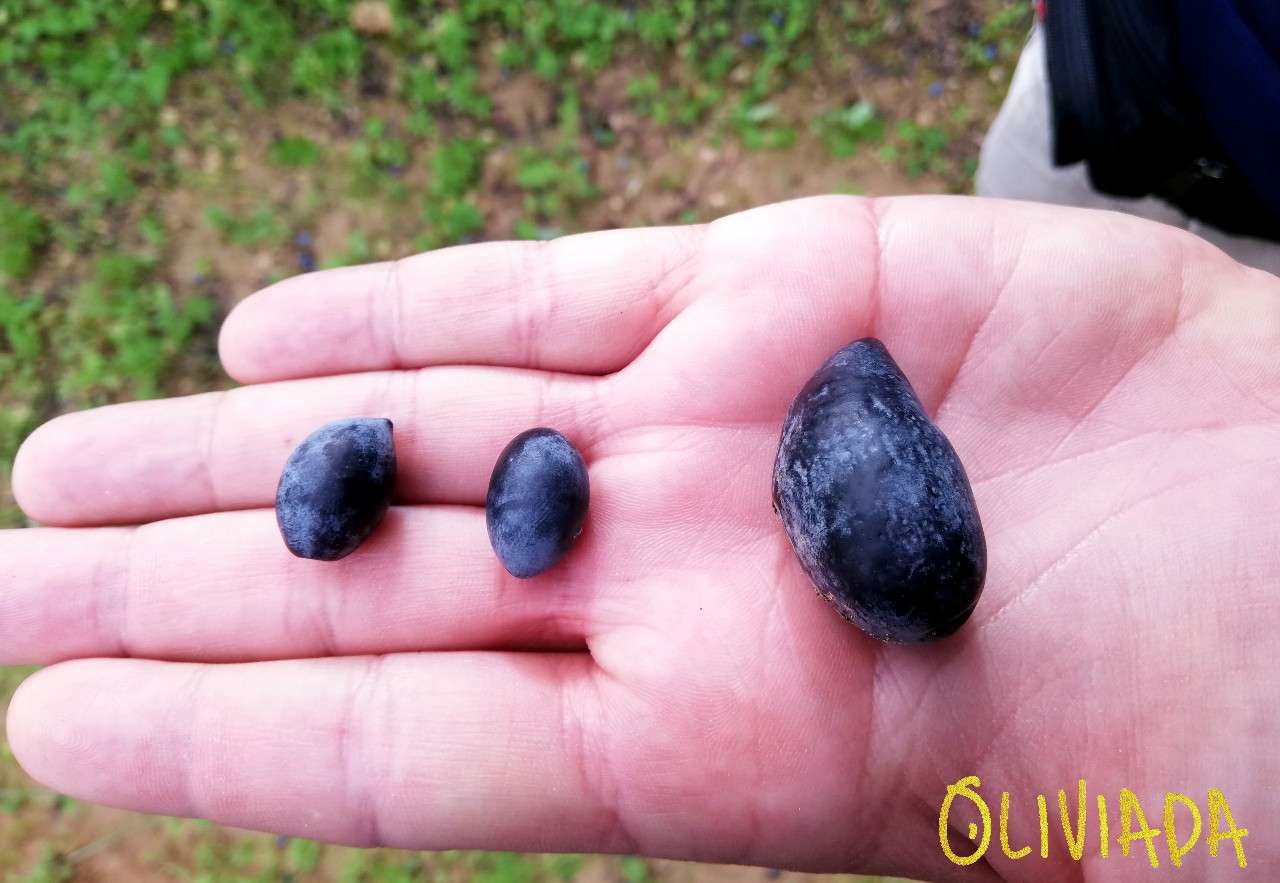 2. Kalamata or Kalamon Olives
Size: Large
Weight: Above 5 grams
Oil Content: Medium – 6.8%
Protected Designation of Origin (PDO): Yes
Kalamata olives or Kalamon olives are named after the city of Kalamata in Messenia, the beautiful Peloponnese region in southern Greece. This geographical region is a unique area in Greece which produces some of the best greek extra virgin olive oil well known in the world.
Known as the king of Greek table olives, but used for oil production as well, beloved and popular Kalamata olives are deep purple, with tight, snappy, shiny skin, and pretty almond shape. They are typically well-preserved in olive oil and/or in red wine vinegar, red wine for a uniquely rich, smoky, fruity flavor.
The Kalamata olives are PDO protected under the European Protected Geographical Status scheme and are widely used for both table olives and olive oil around the world.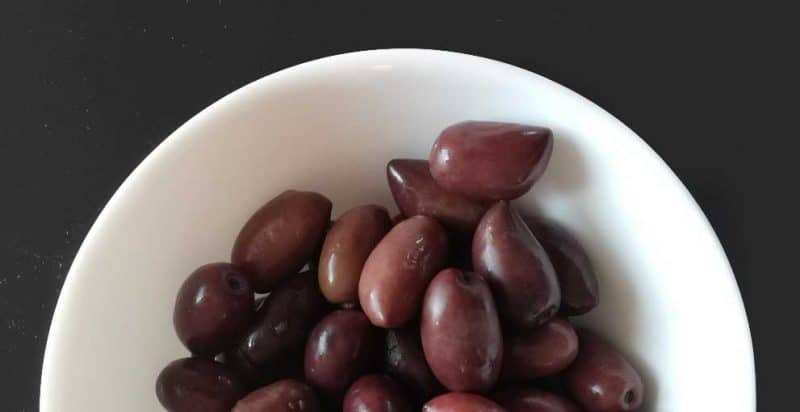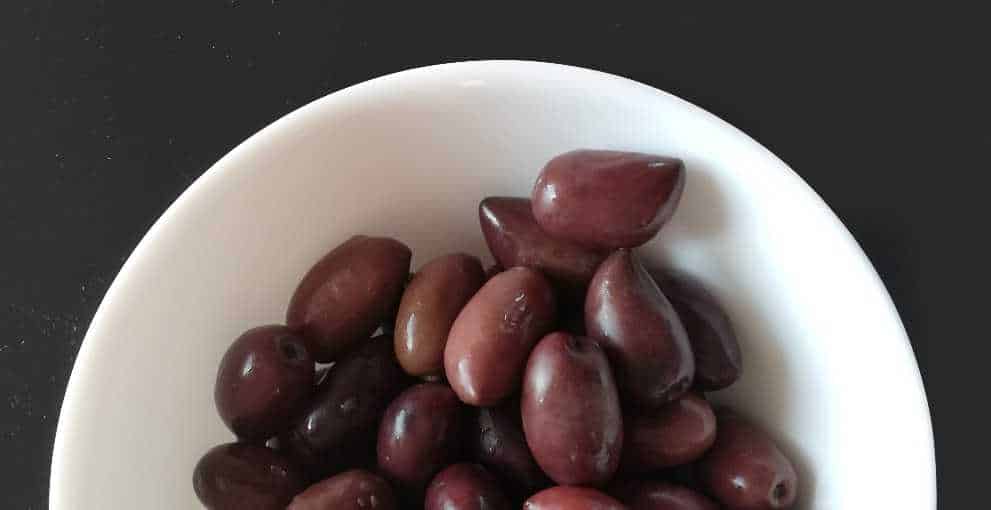 3. Athinolia Olives
Size: Medium
Weight: 0.3 to 1.0 grams
Length: 12-15 mm
Oil Content: Medium
Athinolia aka Athenolia olive fruit has a medium-size olive shape is collected matured from the end of December until the beginning of January. Its oil is of excellent quality with low acidity and rich flavor: fruity and green flavor is typical of an early harvest, with dominant notes of apple, ripe banana, and spices. 
When the Koroneiki and Athinolia olives are mixed together to acquire wonderful full-bodied, balanced, and flavorful extra virgin olive oil.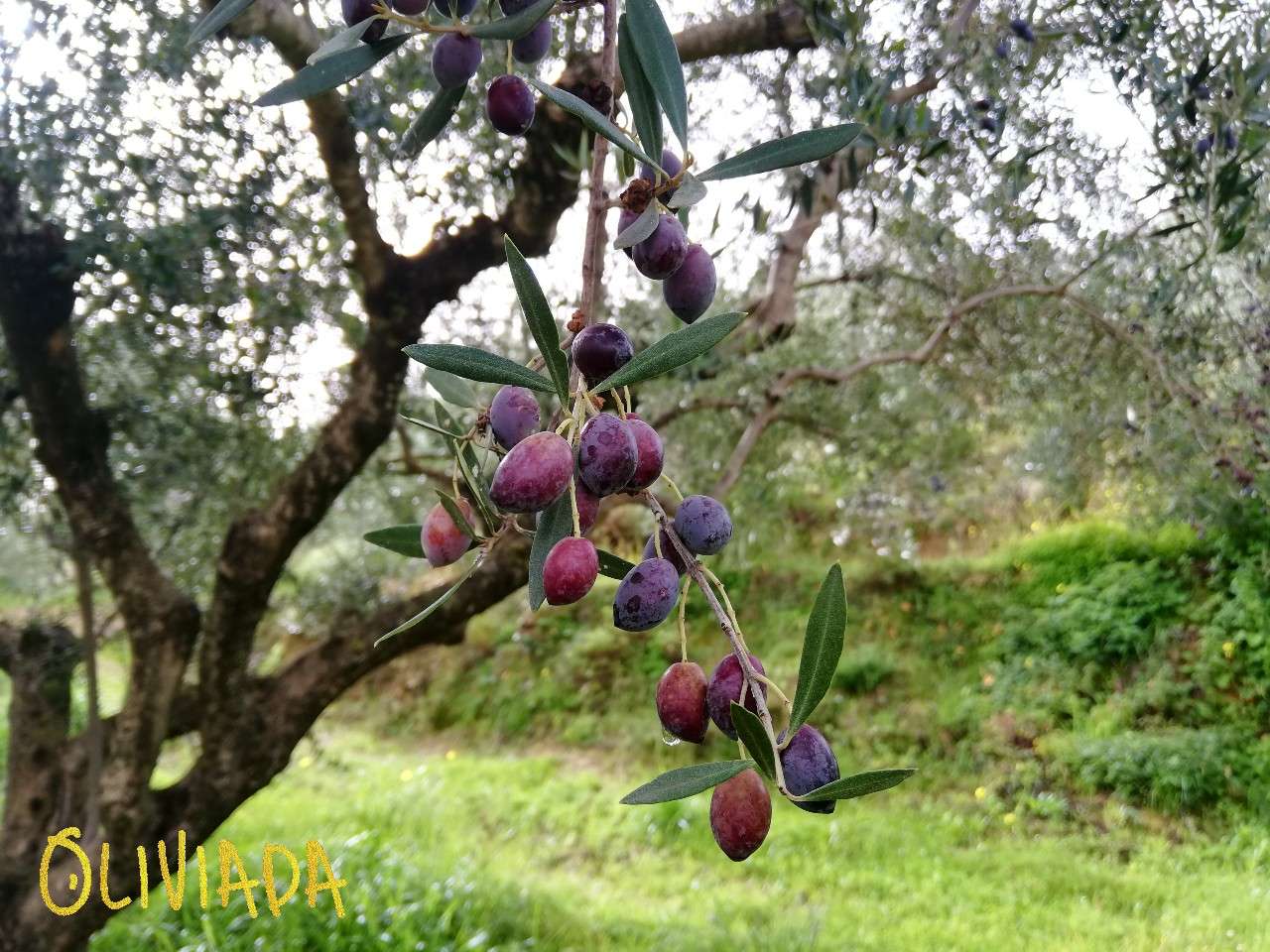 4. Manaki Olives
Size: Large
Weight: 2.2 to 2.9 grams
The variety of Manaki olive grows mainly in the heart of Argolis, east of the Peloponnese in Greece. In fact, Manaki olive variety thrives in very high altitudes and mature slowly.
The early harvest Manaki olives are rich, green, and fruity, have an oval shape. Its aromatic complexity is high with hints of citrus, flowers, herbs and tomato leaves. Its distinguished sweetness, its rich taste, and soft texture offer an excellent flavor in cooking use.
5. Tsounati olives
Size: Small
Weight: Up to 2 grams
Oil content: High
The Tsounati aka Ladolia olive variety is one of the local varieties in Crete and is traditionally popular for oil. They originated from Chania and can be found only in Crete.
The Tsounati spherical-shaped olives have the amazing scents of freshly cut grass, green and unripe nutshells, herbs, artichokes. It tastes complex harmonic, slightly bitter, with some intense focus, elegant and durable. Its olive oil has an excellent quality index with low to zero acidity.
6. Chalkidiki Olives
Size: Large
Weight: 4 – 14 grams
Oil Content: Medium
Protected Designation of Origin (PDO): Yes
The Chalkidiki or Halkidiki olives grow exclusively in Greece in the Mount Athos region. They have an elongated and asymmetrical shape and their color ranges from bright to pale green. And they come in a large size, thus aptly naming them as donkey olives.
These olives are harvested young and go through a curing process to remove the bitterness and make them soft and palatable. If used for stuffing, Chalkidiki olives are mostly matched with red peppers, garlic, gurken, or almonds.
7. Amfissa Olives
Size: Large
Weight: Above 5 grams
Oil Content: Medium
Protected Designation of Origin (PDO): Yes
The Amfissa aka Amphissis olives is grown in Delphi or Evia region, Central Greece. These are very common Greek table olives protected designation of origin (PDO) and are quite good for olive oil extraction.
The Amfissa olives have a mild fruity aroma and a soft texture. That is why they are often served with stews, soups and strong cheese.
8. Konservolia Olives
Size: Large
Weight: Above 5 grams
Oil Content: High
Protected Designation of Origin (PDO): Yes
The Konservolia aka Conservolea olives are another most popular olive variety devoured in Greece. Konservolia olives are produced in most parts of Greece and are protected by the PDO.
These olives are spherical and are harvested green. If used for curing, Konservolia olives are later treated with salt. Thus giving them their most popular wrinkly form and purple or black color.
9. Throumbolia Olives
The Troumbolia aka Chondrolia olives come from Crete and are very famous due to the natural way of fruit debittering (i.e. fruit during the ripe stage on the tree loses part of its humidity and oleuropein, the component responsible for bitterness). This cultivar serves two functions: distinct flavor oil and table olives.
In research about the quality of virgin olive oil of Throumbolia, it was proven that this variety results in olive oil of good quality if the fruits are collected immediately after they have dropped from the tree and the olive oil extracted as soon as possible.
10. Megaritiki Olives
Size: Medium
Weight: 2 to 5 grams
Oil content: Medium
The Megaritiki aka Megaron olives originate from Corinthos in Greece. They are a dual-purpose cultivar for oil and table olives.
The Megaritiki oil has a perfect balance with a pungent aftertaste and a mild fruity character. Also, their green olives are cured, brine, and packaged for oil. Whereas the black ones are dry-cured in salt till they develop wrinkles.
11. Nafplion Olives
Size: Small
Weight: Up to 2 grams
The Nafplion olives cultivated around the city Nafplion (mainly in Agros' valley), in the eastern Peloponnese. These olives are small, light green olives with a firm and crunchy texture. Their taste is slightly piquant: nutty with a slightly smokey flavor.
The Nafplion olives are typically used for table olives but can produce good olive oil as well.
12. Patrinia Olives
Size: Small
Weight: 1 and 1.2 grams
Oil content: High – from 25%
The Patrinia aka Ladolia olives cultivate primarily in Aigialeia region, Greece. The olives are used exclusively for oil production and they have a high oil concentrate of around 25%.
The Patrinia oil is distinguished by its quality and is known for its mild fruity flavor and aroma.
13. Thasitiki Olives
The Thasitiki aka Throumpa olives are primarily produced in Thassos island, though you can find them all over Greece. They are very rich in oil content, mostly black when matured and wrinkly form as table olives.
Conclusion: Greek Olive Varieties For Oil
As you have noticed there are many olive varieties with specific characteristics that impact olive oil quality and flavor.
In fact, 65% of olive oil production in Greece comes from the Peloponnese region. That means that the most dominant Greek olive variety for oil is Koroneiki and Kalamata olives and their olive oil is known as Kalamata extra virgin olive oil.
So if you had a chance to visit Kalamata olive trees in the southern part of Greece and taste their olive oil, there are many chances that it was Koroneiki extra virgin olive oil.
Hope this article helped you to explore different Greek olive varieties for oil production and will be useful for you to choose the best olive oil brands to trust in the future! However, if you are willing to try one of the best Greek olive oils, our Oliviada extra virgin olive oil is 100% pure olive juice made in the Kalamata region – see our shop:
Read Next
Learn More