Chia seed pudding recipe is super easy & quick to make. Indeed, you need only 3 ingredients to follow Chia seed pudding recipe! Moreover, it is full of nutrition and health benefits. Chia pudding is an amazing way to kickstart your day!
What is Chia Seed?
Chia seed comes from the desert plant Salvia hispanica, a member of the mint family. Its origin is believed to be in Central America.
Chia seed is hydrophilic, absorbing up to 12 times its weight in liquid when soaked. As a result, it develops a gelatinous coating that gives chia-based foods and beverages a distinctive gel consistency.
Chia seeds are being touted as a superfood. They are full of antioxidants, fiber, and an excellent source of omega 3, iron and calcium. Importantly, they have been shown to support a healthy complexion, digestion, increased energy, and overall lower weight.
Another interesting fact, that in vegan baking, they can replace eggs.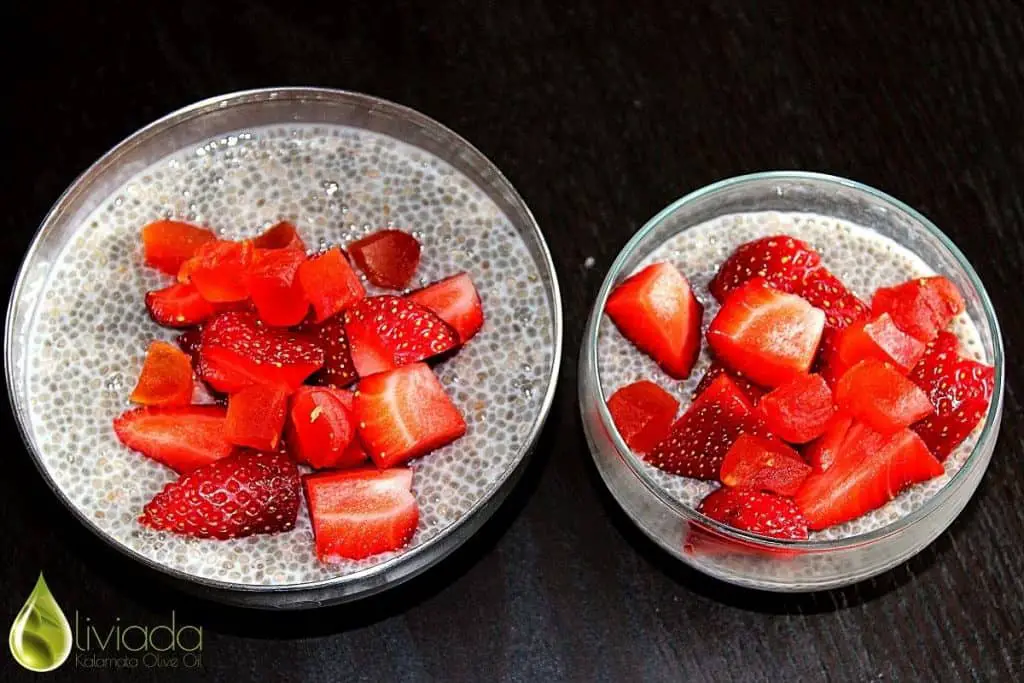 About Chia Seed Pudding Recipe
Chia pudding is a very delicious and healthy meal for your breakfast or a dessert in the evening. And when you want to make it different, you can use milk of your choice such as coconut or soy or hazelnut milk, whatever you fancy. Instead of honey, you can use another sweetener, for example, maple syrup or agave nectar.
As for the topping, you can be creative as much as you want. Use any favorite fruits such as strawberries, raspberries, bananas, kiwi, blueberries, nuts, and even granola!
Ingredients (for 1 serving):
½ cup of almond milk (preferable)
2 tablespoons Chia seeds
1 teaspoon honey
Strawberries with dried papaya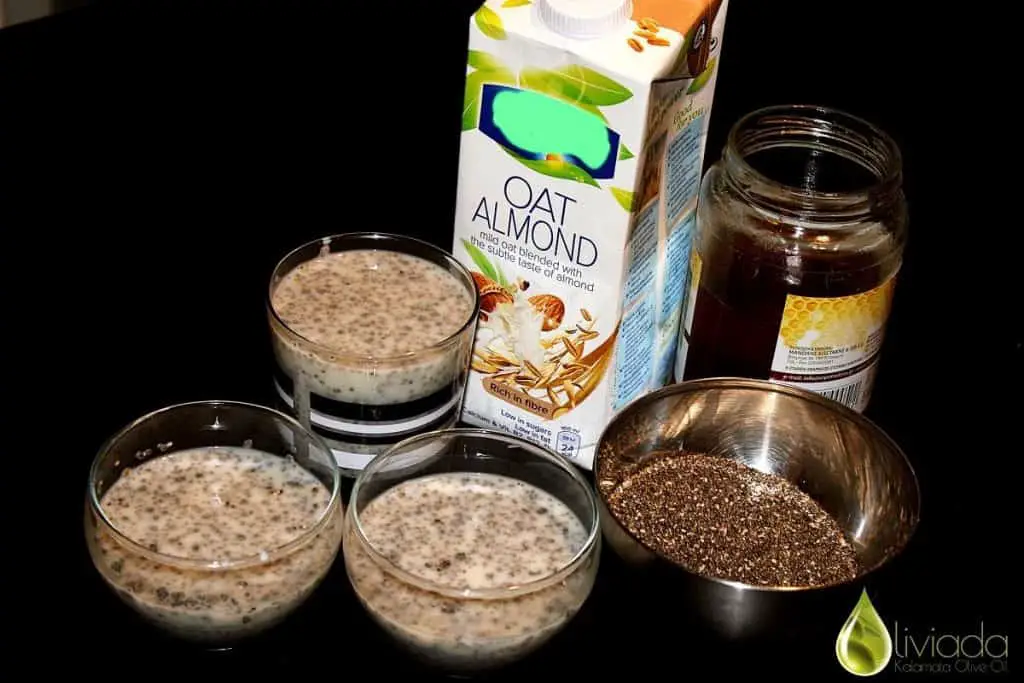 Chia Seed Pudding Preparation:
Preparation time: about 5 minutes, but serving after 2 hours
Pour ½ cup of almond milk into a nice jar or small bowl.
Add 2 tablespoons of Chia seeds and mix them together. Let settle for a few minutes.
After that add honey and mix again very well until you see no clumping.
That's it. Cover the jar or bowl and store it in the fridge at least for 2 hours. Ideally, leave it overnight.
You can keep it refrigerated up to a week.
Prior to serving, top it with sliced strawberries and fried papayas. You can use any other favorite fruit such as figs, kiwi, blueberries, and raisins.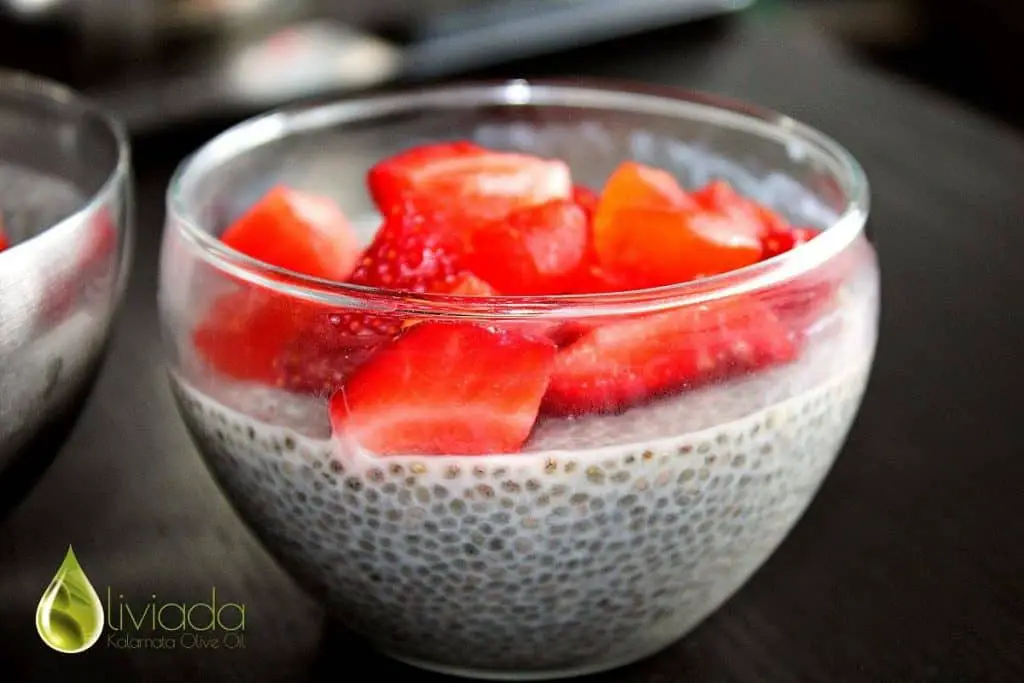 This Chia seed pudding recipe is not a traditional dish in Greek cuisine. However, it is a very healthy and super simple dessert or breakfast meal to make. The greatest thing about Chia seed pudding, you can invent your own toppings. It's all about what fruits and nuts you have in your kitchen!
Enjoy Chia seed pudding full of nutritious ingredients! Don't forget to share your first Chia seed pudding pictures with us?
And for your main dishes, Oliviada suggests the PREMIUM Kalamata extra virgin olive oil!
COOK NEXT