This post may contain affiliate links to help the reader find relevant products. We get commissions for purchases made through links.
Without a doubt, it's not a secret that Greek olive oil is recognized as the best olive oil worldwide in 2022. Or at least Greek regions producing olive oil are considered to harvest one of the best olives worldwide.
Another one of the most interesting facts is that Greeks eat more olive oil in Greece than any other nation in the world.  Also, Greeks take 3rd place among olive oil producers worldwide.
Important to point out, that around 80% of Greek Olive Oil production is an Extra Virgin.  It is considerably higher than Italy which is approximately 67 % and Spain which is around 34 %.
It should be noted, the Greek Koroneiki olive variety, the most commonly used for olive oil, is robust and full of flavor. Koroneiki olives were traditionally cultivated in the Peloponnese region in Greece for more than 10 centuries.
On the whole, Greeks' historical, cultural, and economical attachment with olive trees and olive oil is deeper than any other nation.  So let's go through the useful facts to imagine the extent of Greek olive oil production & export.
2022 Olive Oil Production Estimates in Europe
With reference to the Olive Oil Times portal news, the European production for 2023 will fall 25 percent lower than last year, a drop mostly due to the reduced yield in several Mediterranean countries.
With current estimates suggesting production of around 3.11 million tons of olive oil and 3.14 million tons expected to be consumed – that means worldwide olive oil production is expected to be lower than consumption in 2022.
Spain – 1.6 – 1.7 million tons
Italy – 270k tons
Greece – 240k tons
Portugal – 120k tons
France – 6k tons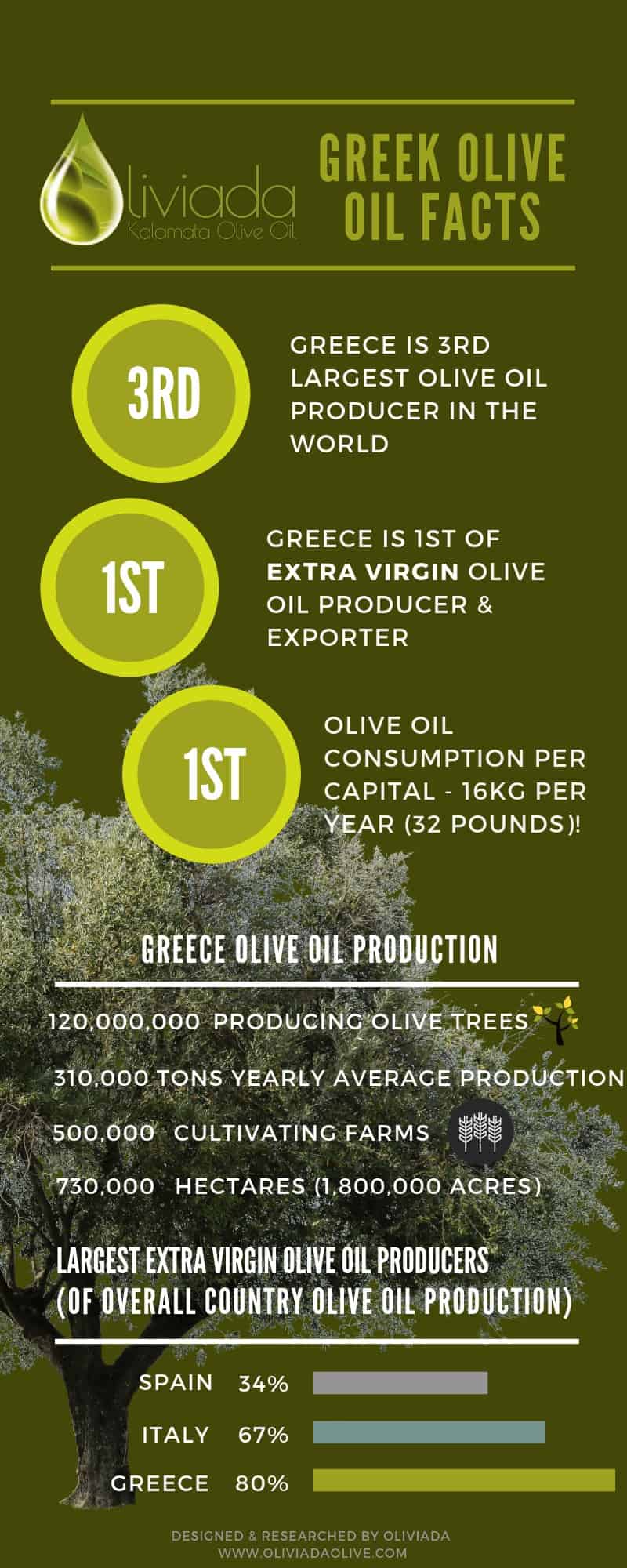 PDO Kalamata is the Best Olive Oil Worldwide 2022
What is PDO Olive Oil?
The sunniest region of Kalamata is located in Messinia at Southern Peloponnese, in Greece. Along with it, Kalamata is classified PDO – Protected Designation of Origin – by the European Union (EU) regulation (EC) No 510/2006.
According to the EU regulations, the PDO products must be grown and produced in a specific region using traditional production methods. It's all about unique quality and special characteristics, linked to the climate, the nature of the soil and local know-how.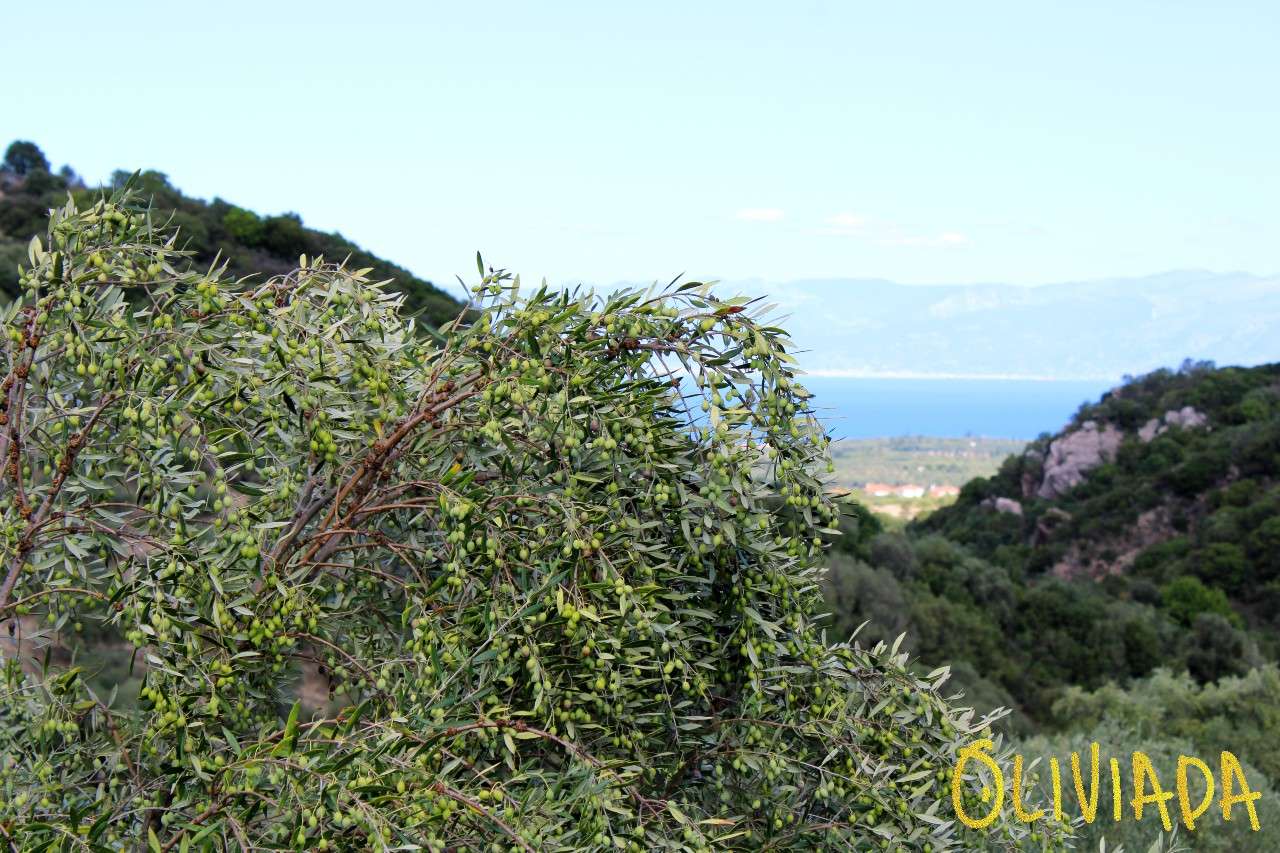 As much as EU PDO symbol guarantees the superior quality and integrity of the product, the Kalamata region guarantees the best extra virgin olive oil in the world 2022. Where PDO label is by definition area-specific and the special microclimatic conditions that dominate the region and the local Greeks' treatment of trees enable them to produce olives of the best quality.
Kalamata olive oil is produced from the small fresh, green "Koroneiki" olives with thick skin and flesh ration which contributes to the aroma, high antioxidant content and green color.
As a result, monovarietal olive oil produced from Koroneiki olives has a very fruity, mild, and balanced flavor. Only the original Greek climate and terroir can bear genuine Koroneiki olive fruit in Kalamata.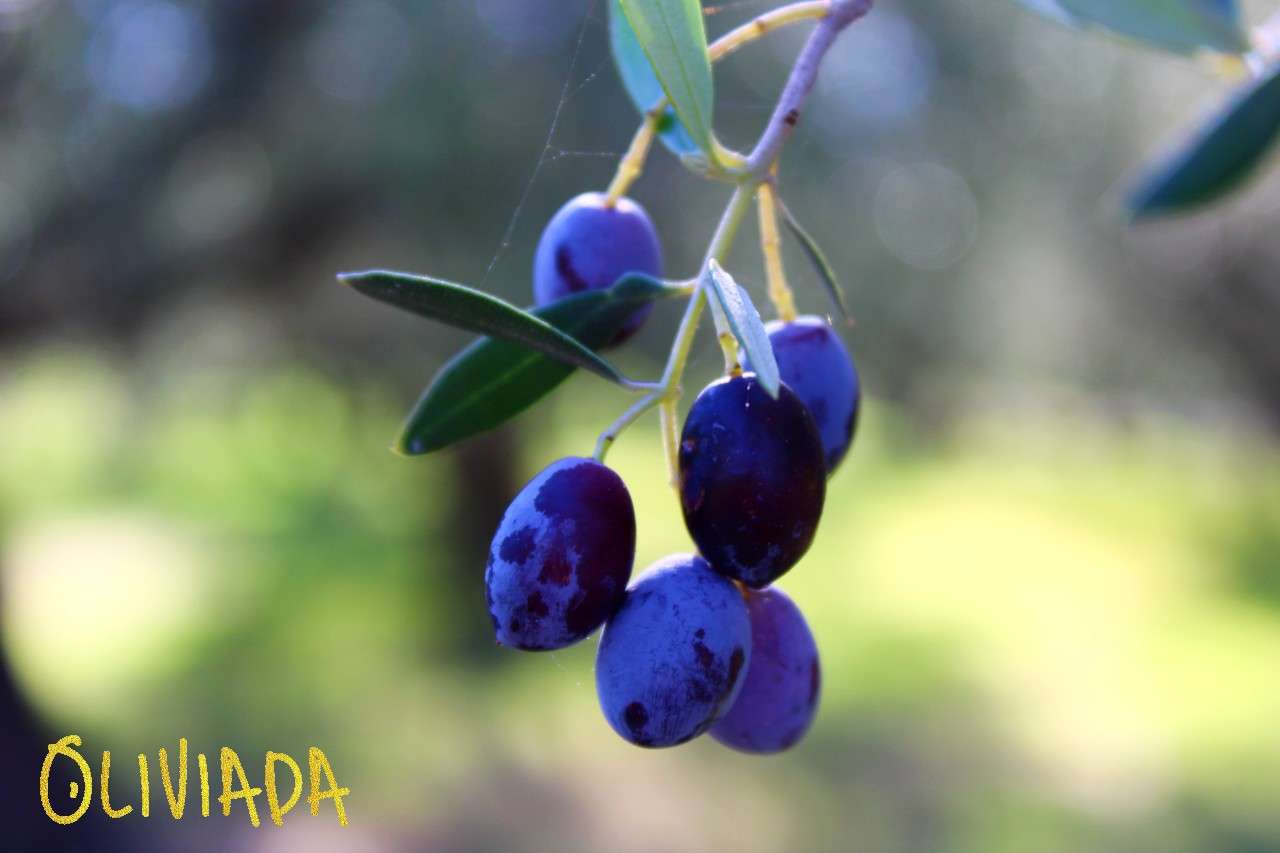 Oliviada Extra Virgin Olive Oil is one of the best PDO Kalamata Olive Oils in 2022
Oliviada is a Greek family-run farm with a tradition in this field for several generations. Their Oliviada premium olive oil is monovarietal olive oil made from only Koroneiki olives grown in Kalamata, the sunniest Peloponnese region in Greece. 
Koroneiki olives are considered the "queen of olives" in Greece and are recognized worldwide as one of the superior olives for oil production. So in order to keep these olives least damaged and fresh during harvest, the family picks them by hand and brings them to the oil plant to cold-press olive juice on the same day.
The end product is Oliviada premium extra virgin olive oil – 100% pure, unblended, first cold-pressed olive oil and classified PDO Kalamata olive oil. Due to low acidity Oliviada olive oil is confirmed the premium extra virgin olive oil quality.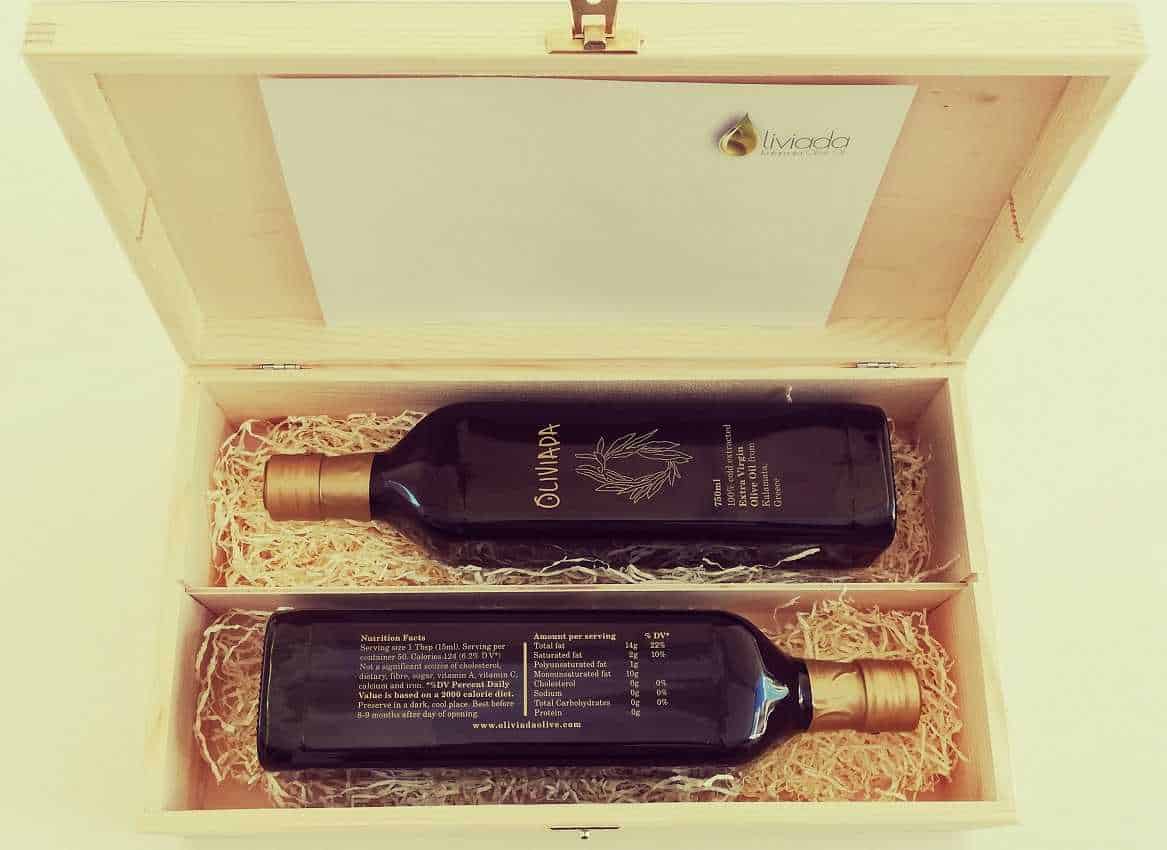 The high-quality Greek Kalamata extra virgin olive oil is produced from hand-picked green 'Koroneiki' olives using a cold-pressed olive oil extraction process in low temperatures.
Consequently, the Oliviada premium extra virgin olive oil has a rich delicate aroma of fruits, with a well-balanced fruity flavor and a golden-green color.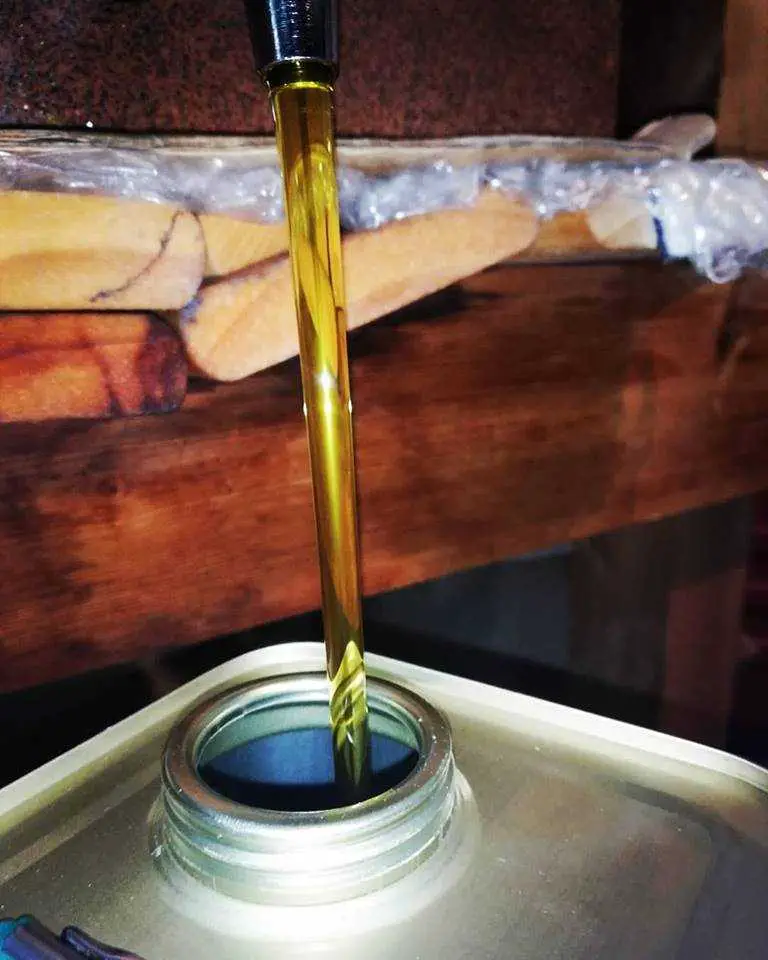 Another fact to mention, Koroneiki olives are much smaller compared to other olives, therefore the harvest and processing are more difficult and it takes many more olives to create the same amount of olive oil.
On another hand, the quality of Koroneiki olive oil is so superior compared to other oils, that if you mix Koroneiki olive oil with other olive oil it would increase the overall quality of the end product. So if you are looking after a high-quality product, you should search for monovarietal olive oil which means is squeezed from one type of olive!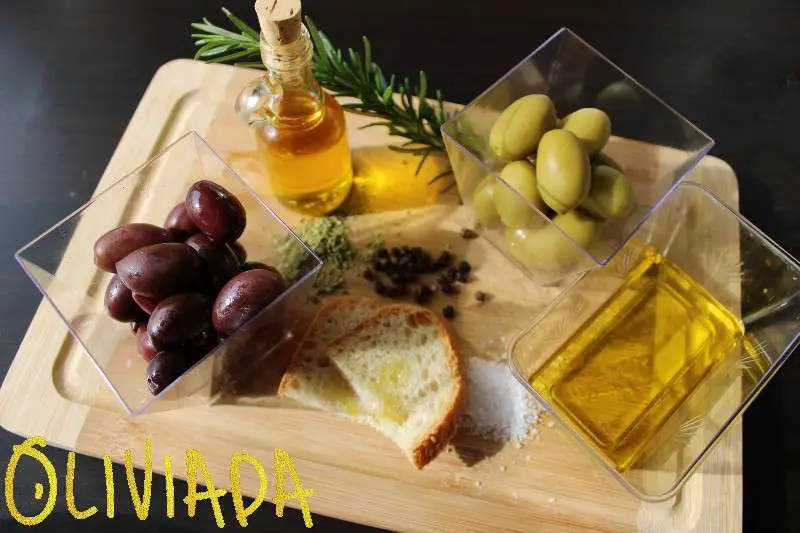 Oliviada olive oil specifics
Oliviada olive oil is a beautiful intense limpid golden yellow color with delicate green hues. Its aroma is ample and rotund, rich in fruity hints of medium ripe tomato, white apple, and banana, together with aromatic notes of basil, mint, and parsley. Its taste is complex and vegetal, with a flavor of lettuce, celery, and chicory. Bitterness is distinct and pungency is present and harmonic.
It's distinctive taste allows the oil to be used in countless meals to complement its flavor. Nutritious and rich even when cooked, Oliviada premium extra virgin olive oil brings a delicious taste to your plate. Also, it is perfect as a marinade base or a salad dressing oil. Oliviada olive oil versatility is mainly due to low levels of acidity which also means that it is a much lighter dressing for salads and is much more subtle overall.
Oliviada olive oil would be ideal on brochette with tomatoes, seafood appetizers, faro salads, marinated gilthead, roast potatoes, legume puree or soups, risotto with artichokes, mussels au gratin, salmon tartar, stewed cuttlefish, baked poultry or lamb, mozzarella cheese.
Greek Regions Producing Best Olive Oils
Due to the growing popularity of Protected Designation of Origin oils (short name PDO), there are now 17 PDO regions in Greece. Greece has hundreds of olive varieties and types, usually named after the areas in which they are grown. Every region's fruit is affected by the geomorphology of its location and produces olive oil with distinct characteristics.
There are more than 120 million olive trees that grow mainly on hilly land with the most of olive trees growing in the Peloponnese areas: Messinia and Ilia, in island Crete: Iraklion and Chania and Corfu in the Ionian Islands.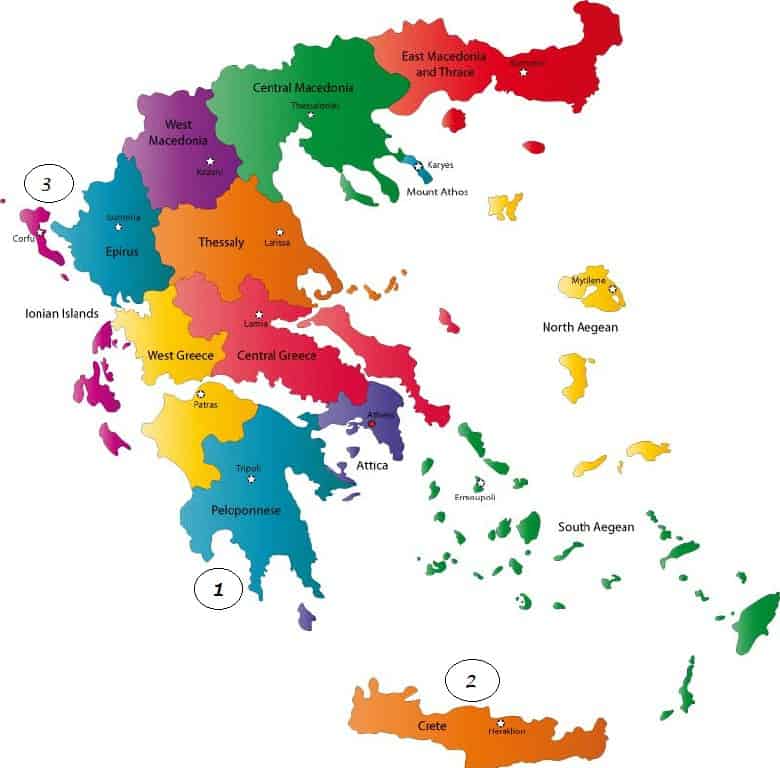 1. Peloponnese – Messinia (KALAMATA) & Ilia
The beautiful Peloponnese mountainous region is the best known for its extra virgin olive oil.  Over Mount Taigetos, the area of Lakonia with its capital of Sparta offers 3 distinctive types of PDO oils.
Here the variety of Koroneiki olives is mixed with Athinolia olives giving the lighter oil with more citrus and nutty tones. The eastern Peloponnese area of Lygourio and Kranidi produces sweeter oils due to the dominant presence of the Manaki olives variety.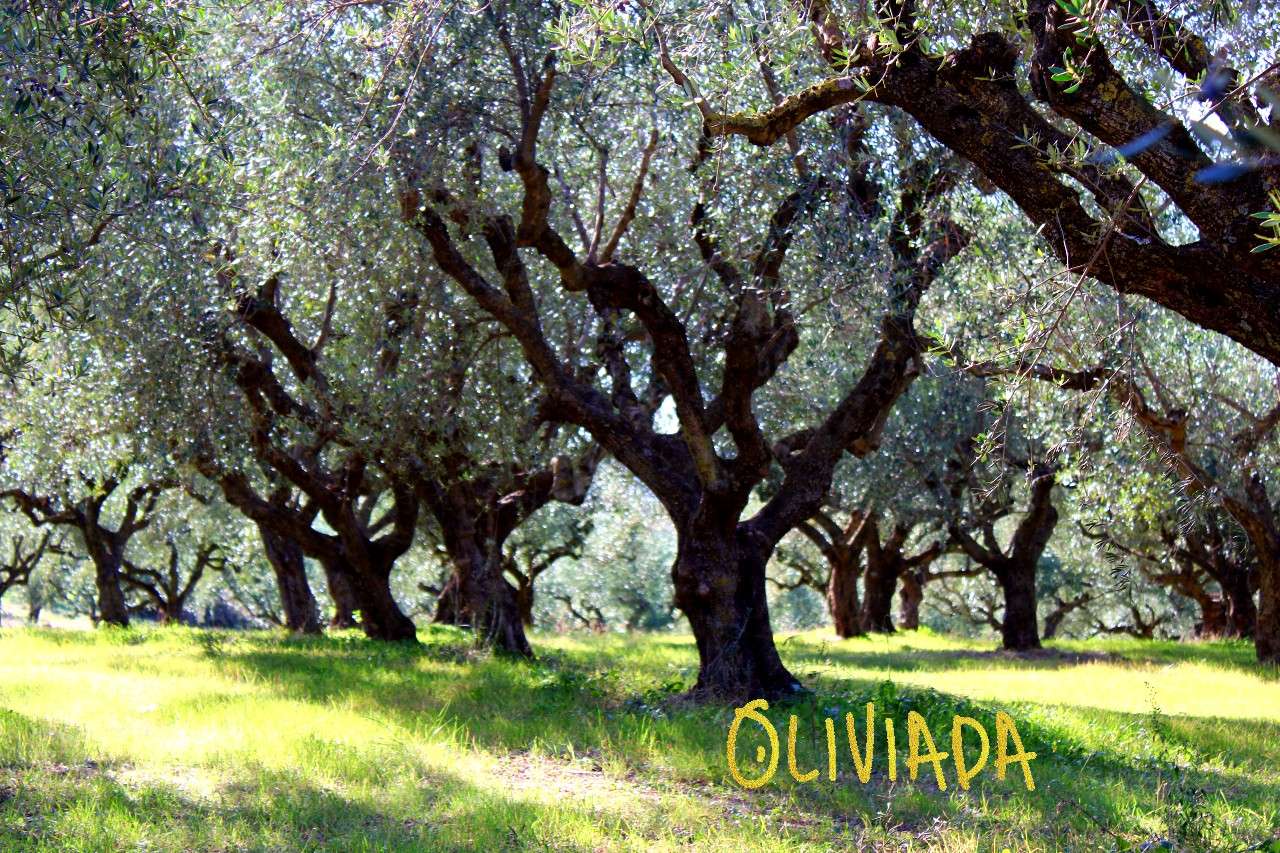 Messinia – Kalamata
Ancient Greek tragedian Euripides called Messinia "the land of the good fruit" for its natural beauty and its fertile rich earth. Messinia, the land of the Olive Tree and of the Olive Oil, yields the world-famous Kalamata olives and produces Kalamata olive oil.
This olive oil is 100% pure and natural fruit juice of the highest quality and of unique nutritional value. For this reason, Kalamata olive oil has been ranked in the category of Extra Virgin Olive Oil after a series of chemical analyses.
The sacred olive tree has been cultivated in Messinia since the 12th century BC. Archaeological excavations in the palace of Nestor, the ancient king of Messinia, have brought to light evidence that shows the massive importance of the juice of the olive tree for the society of the time.
All of Messinia's land is an enormous olive grove. It grows approximately 15 million olive trees covering almost 29% of Messinia and 80% of its cultivated land. Messinia produces between 36,000 and 67,000 metric tons of olive oil per year. This is two to four times as much as the USA produces.
Favorable climate, all year round sunshine allows each grower to take loving care of each olive tree. And to pick the olive fruit when it is mature enough yet not too mature with the superior quality and delicious taste.
The majority of farms and olive presses are managed by local Greeks who have a deep knowledge of olive oil production. And keeps secrets shared from one generation to another which leads to the creation of superior olive oil.
2. Crete – Iraklion & Chania
The ancient land of Crete island is home to 30 million olive trees. The Cretans make full use of the olive fruit and have long agriculture history since 3500 BC during the early Minoan period. Even the Minoan palace of Knossos has a historic olive press room.
Crete island is all about the olive grove and knowledge in olive oil. The massiveness of the island groves led naturally to the instant registration of 9 PDO regions for one island. The Koroneiki olive variety dominates here. But other local varieties such as Tsounati, Throumbalia, and Hondrolia are found as well, which account for the discrete flavor of each individual region.
Crete olive oil is up to 90% extra virgin olive oil (EVOO) and is very well known among olive oil lovers. Today the Cretans still eat far more olive oil than any other people in the world with a prove that Cretans are the healthiest and longest-living people.
3. The Ionian Islands – Corfu
Corfu is Greece's northernmost Ionian island is known worldwide for its top-quality olive oil. There are over 4 million olive trees on the island which cover the greater part of the island. Some of which are 500 years old. It was Venetians who imposed the single crop, offering a substantial amount of money for the planting of olive samplings. Over the four hundred years of the Venetians' presence, the Corfiots planted and cultivated olive trees, replacing the old trees with new vigorous olive groves that flourished in Corfu's lush climate. Because of Venetian rule to enforce paid planting olive trees, Corfu olive oil production prospered and became famous all over Greece. 
It is considerably greater rainfall compared to the rest of Greece. Thus provides the ideal micro-climate for the demanding Lianolia Olive brought in by the Venetians. The Lianolia olive variety, in particular, likes a high amount of ground and atmospheric moisture in the Corfu area. Such environmental conditions help to harvest its rich foliage and premium quality olives.
Interested to learn more about Greek olives, read our article on Greek olive varieties for olive oil.
Greece Olive Oil Exports
The majority of olive oil production Greece exports mainly to the European Union (EU) countries. Italy dominates in terms of olive oil exports from Greece, which receives about 75% of total exports. Further olives grown in the Peloponnese region bring 35% of Greek olive oil production, as well as in Crete, the Aegean Islands and the Ionian Islands.
Most importantly, about half of the annual Greek Olive Oil production is exported. But only some 5% of this reflects the origin of the bottled product.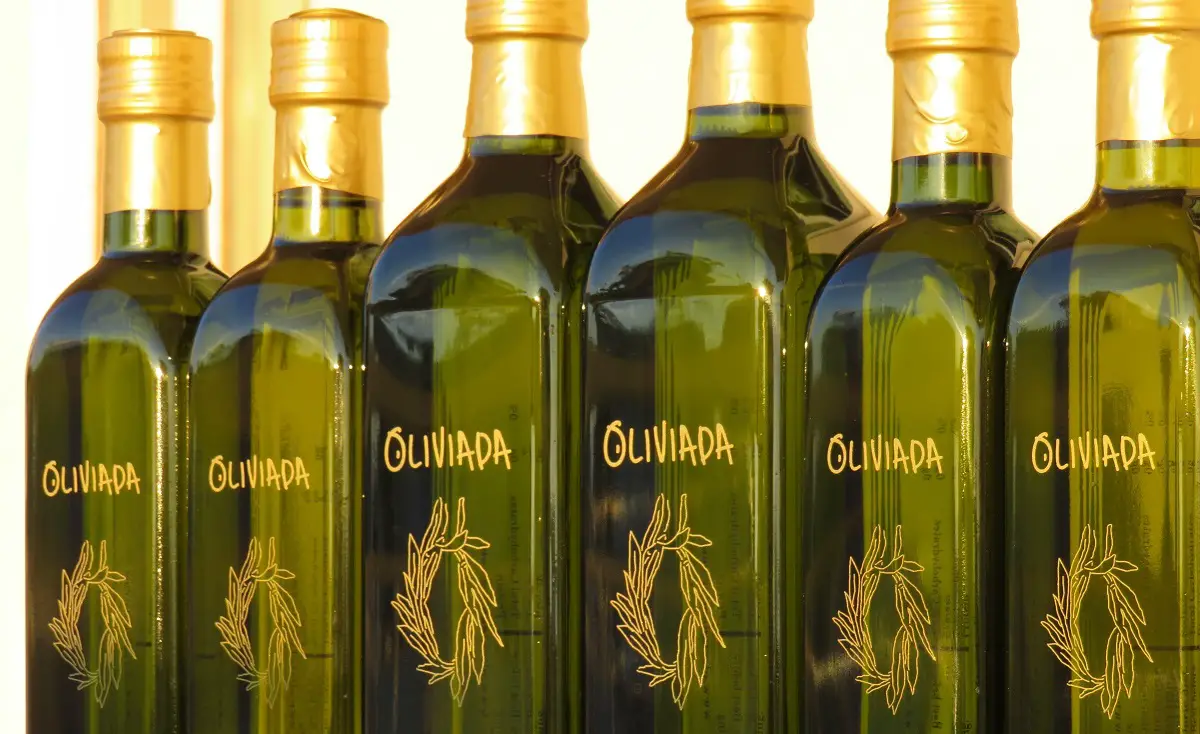 How to Identify Best Olive Oil Brands When Buying?
I can give you the main tips on how to choose the best quality olive oil in 2022 among so many options in the olive oil market worldwide:
1. Choose a local small olive oil producer (family business)
Buy from local and artisanal olive oil makers who produce olive oil in a small batch to minimize the downsides of large-scale producers (i.e. blended olive oil, old or poor-quality olives, additives like canola oil, pesticides, etc.). It's always recommended buying a product from the source (avoiding middlemen or large scale producers). Cause the small businesses' main focus is on the quality and purity of olive oil and sustainability in production.
The Greek family business production is considered one of the best olive oil worldwide in 2022 and always keeps the highest quality. They use this product not by themselves but share with big family and friends.
2. If you choose a large scale producer, buy from a trustworthy source
Always look for their product certification, if olive oils with the Non-GMO Project and/or Certified Organic label. This is how you will increase chances that the raw materials will be of a higher quality and that you buy a good quality olive oil.
3. Check the bottle labeling
The olive oil labeled EVOO – Extra virgin Olive Oil – means the highest grade olive oil.
4. Look at the harvest date
It should be the latest harvest Olive Oil or with listed Expiration Date.
5. Examine the bottle type
The best olive oil worldwide is always bottled in dark-colored UV protected glass.  Consequently, the right glass bottle keeps light and chemicals found in plastic out of your oil. So never buy olive oil in plastic full of BPAs. 
For more information, check out our guide on olive oil brands to trust and how to choose the good olive oil.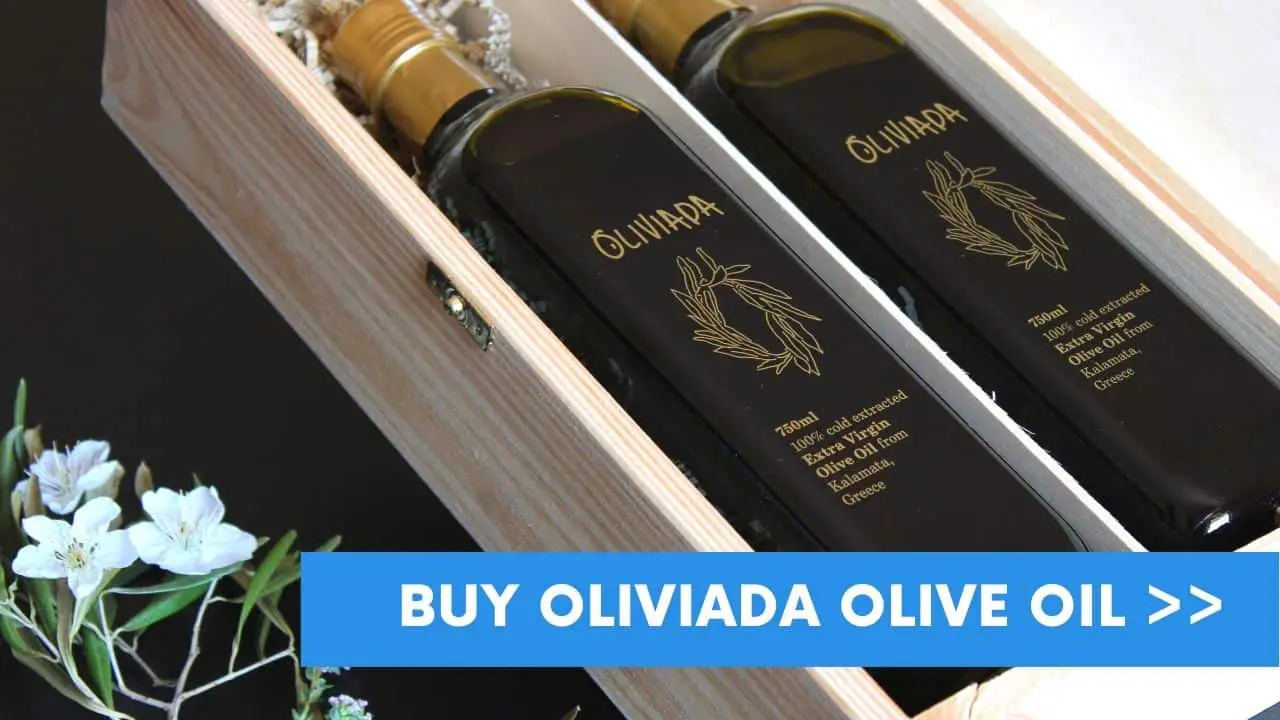 Conclusion
Summarising all the above, PDO Kalamata olive oil is one of the best olive oils worldwide in 2021 / 2022. As its title suggests, it is a Protected Destination of Origin olive oil, and this origin contributes to its popularity amongst local Greeks, and now the rest of the world.
If you want to give a great Greek taste to your meal, you should use one of the most popular PDO Kalamata olive oil. It is pure high quality rich in nutrients Greek olive oil.
Comparing to other olive oils taste, PDO Kalamata olive oil has a full fruitiness flavor, with an aroma of green fruit, light bitterness, and light to medium pungency. As a result, PDO  Kalamata is a perfect addition to any meal, whether it is a meat or pasta dish or a simple salad.
Overall, there are many scientifically proven health benefits in PDO Kalamata olive oil. And the regular consumption of it may improve your own health and wellbeing!
Read Next
KALAMATA OLIVE OIL HEALTH BENEFITS
Learn More
Join our Facebook community: Olive Tree Growers and Enthusiasts