This post may contain affiliate links which may generate a small commission from clicks that result in a purchase.
If you like olives, there is a good chance that you like stuffed olives. Stuffed olives are a great way to turn regular olives into a delicious and flavourful appetizer, snack, or treat.
However, you may be wondering: are stuffed olives good for you? Are they healthy? You will find an explanation of everything you need to know about stuffed olives below.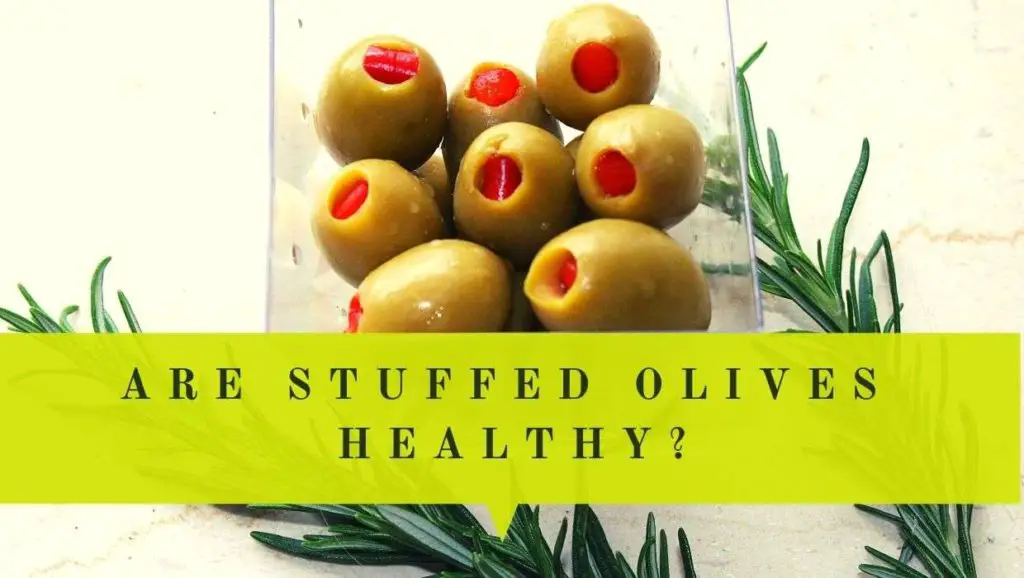 Taste and Flavour
It is possible to stuff any kind of olives, but typically people use green olives to stuff rather than black olives because they are meatier and hold up better than other kinds.
Green olives were traditionally a part of Mediterranean foods but have since become very popular around the world.
Green olives, themselves, tend to taste a little bit bitterer and acidic than other types. But when you stuff them, they really take on a lot of the flavour of what you put in them.
What are Stuffed Olives With?
There is a wide range of different things that you can stuff olives with, including, but not limited to, pimentos, cream cheese, garlic, jalapeno peppers, anchovies, tuna, sausage stuffed, etc.
Some people even go a step further and bread or fry their stuffed olives.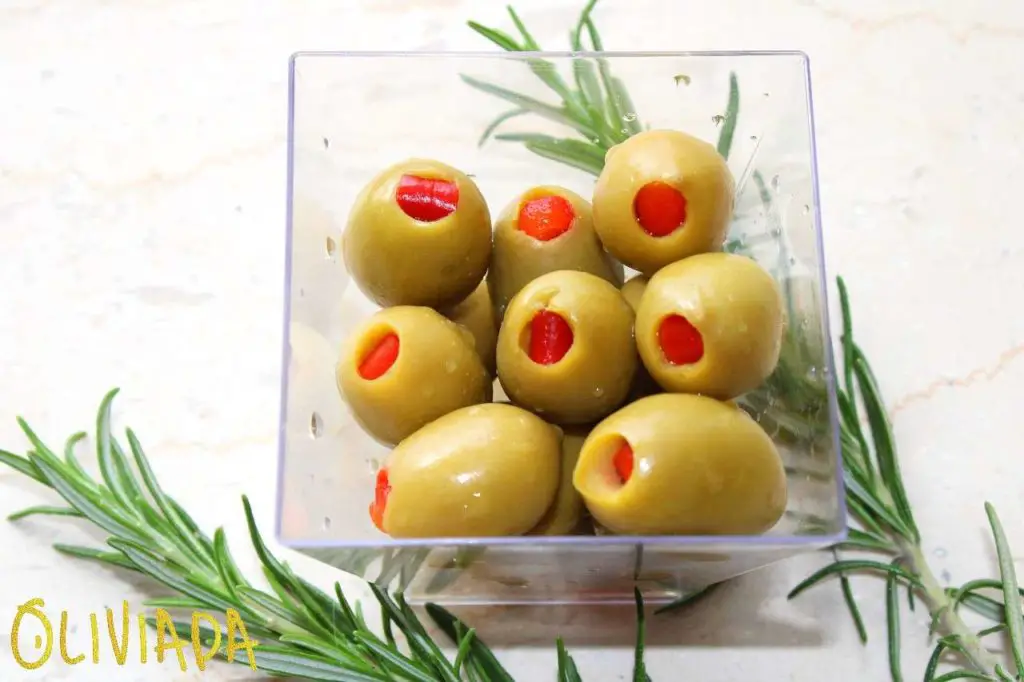 Why to Put Pimentos in Green Olives?
One very common way of stuffing green olives is with a variety of chili pepper called pimentos or "cherry peppers". They are sweeter than bell peppers and very mild, measuring only 500 – 1,000 Scoville Units on the Scoville scale rating of all the chilies and match perfectly with bitter in flavour green olives.
These are the kind of stuffed olives that you may get with a tuna salad or dirty martini.
Stuffed Olives Calories & Nutrition
The precise nutrition value of stuffed olives depends a lot on what is actually stuffed inside of the olives.
For example, an olive stuffed with peppers or anchovies is going to be a lot healthier than one stuffed with cream cheese or fried.
In general, the majority of the nutritional value of stuffed olives comes from the olive itself rather than what you put inside of it.
And one serving which is normally 5 stuffed olives have … calories per serving,  … mg of sodium and g of healthy unsaturated fat.
| Stuffed Olives Calories & Nutrition | 100g | 5 Stuffed Olives = 1 Serving = 34g |
| --- | --- | --- |
| Calories | 590kJ / 143kcal |  200kJ / 48kcal |
| Fat | 14.3g |  4.9g |
| –  of which unsaturated healthy fat | 11.8g |  4g |
| Carbohydrate | 1.2g |  0.41g |
| – of which sugars | 1.3g |  0.44g |
| Protein | 1.2g |  0.41g |
| Salt | 4.3g |  1.5g |
Table: stuffed Kalamata olives calories and nutritional declaration (*used Greek olive brand data)
Important to mention, stuffed olives are typically high in salt due the fact that they are cured or packaged in brine or salt water, containing about 0.5g salt per five olives.
Recommendation is to eat no more than 6g salt for adults a day, and 2 – 5g for children depending on their age.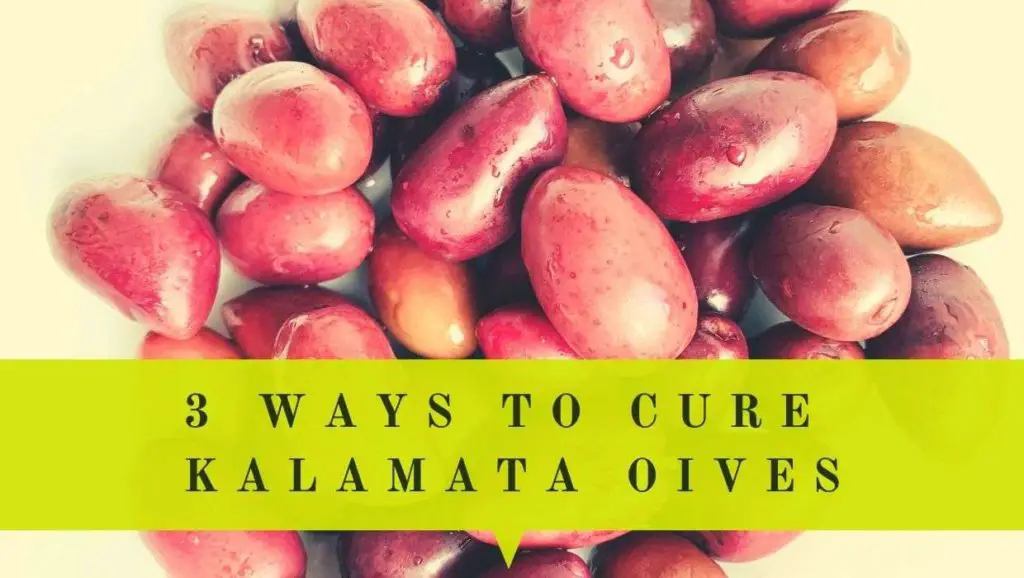 Stuffed Olives Health Benefits
Stuffed olives are about 10 -15% fat, a healthful fat known as monounsaturated fats or oleic acid, that has been researched for its many health benefits including reducing cholesterol levels, inflammation and improving heart health.
Stuffed olives are a good source of a few micronutrients including vitamin E, iron, copper and calcium.
Vitamin E is a powerful antioxidant that helps protect our cells from oxidative damage, and protects from obesity.  Iron is necessary by our red blood cells to move oxygen around the body, and copper plays an important role in heart health. Calcium is essential for strong bones and teeth, regulating muscle contractions and ensure blood clots normally.
Storage & Shelf Life
If you buy stuffed olives at the store in a jar, they can often last quite a long time as long as they stay sealed.
However, once you open a can of olives, they need to be used in 2 – 3 weeks, or else the olives will go bad.
If you are stuffing the olives yourself, you really want to eat them within a couple of days as you will usually be stuffing them with perishable foods that will not last all that long.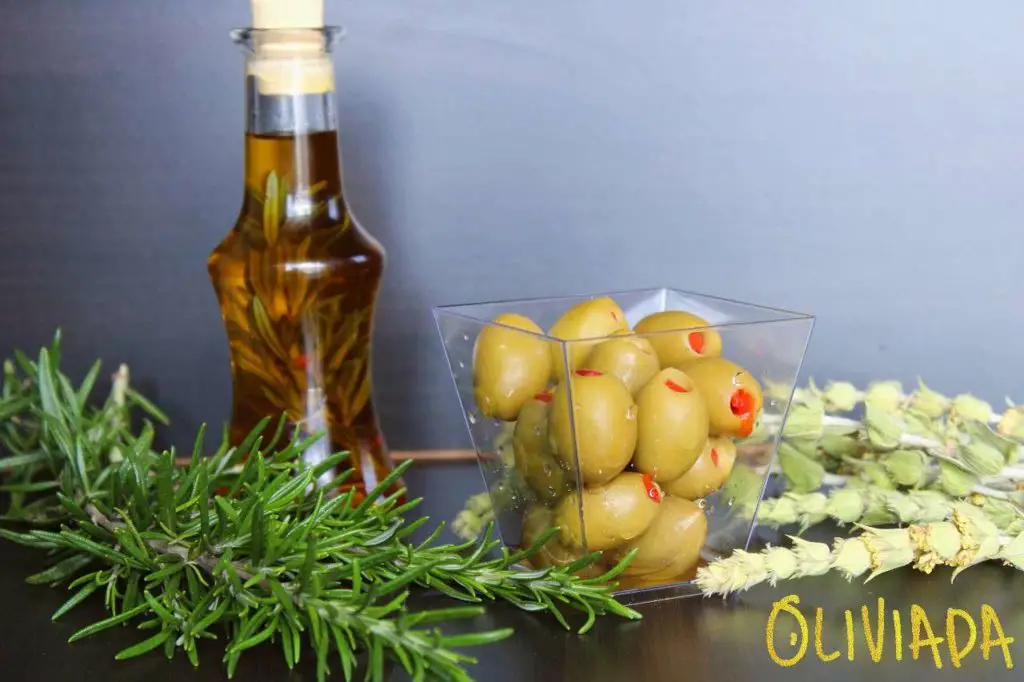 Generic FAQs
What are the Best Stuffed Olives?
One of the best stuffed olives is Kalamata olives, also known as the king of olives. They are the most popular table olives around the world and have a bigger size and dense texture comparing with other olives.
You can find green Kalamata olives with pimento in every supermarket or gourmet shop.
Are Stuffed Olives Bad for You?
Stuffed olives are convenient, and not bad for you. Sometimes, convenience can mean a larger amount of salt if you overconsume it. Enjoy them with moderation and use common sense.
As long as salty stuffed olives and other processed food aren't accounting for more than 20 percent of your daily food intake, then it is absolutely fine. To keep healthy habits, follow the 80 – 20 rule, there you should eat 80 % fresh food and 20% processed food.
3 Easy Stuffed Olives Recipes
Olive lovers will be fascinated with this delicious appetizer. These stuffed olives are so easy to make and can be made ahead of time. It's a no-fuss option to surprise your family and friends!
1.    Stuffed Olives with Garlic
Get a jar of green pitted Kalamata olives in brine (350g / 12oz)
Use 1 garlic, peel it, cut the rough ends
Put garlic in oven container and cover with olive oil
Sparkle with herb mix: oregano, basil, parsley, and red chilli flakes
Place in oven at 180 – 200 °C (356 – 400°F) for 5 to 10 minutes
Allow garlic to cool down
Stuff garlic cloves into the olives and place the olives back into the brine (the olive container with the juice)
Store in a fridge and consume in a week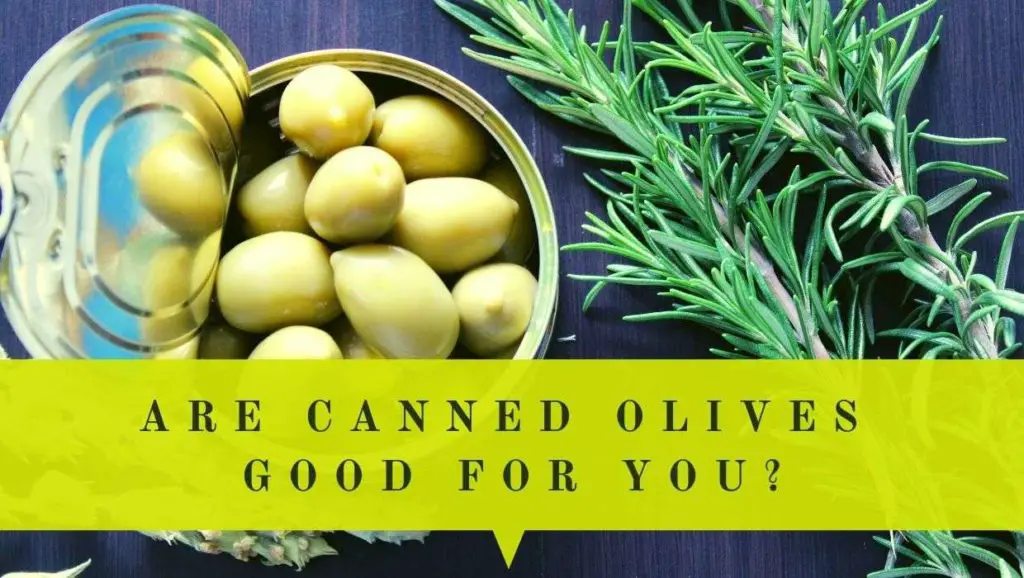 2.    Stuffed Olives with Blue Cheese
Get a jar of green pitted Kalamata olives in brine (350g / 12oz)
3/4 cup Blue Cheese
Add blue cheese in a bowl and mix it until fluffy (you can use electric mixer)
Add a bit heavy cream if cheese is stiff
Transfer blue cheese to a pastry bag fitted with a plain round tip
Fill in blue cheese into each olive
Store in a fridge and consume in 1 day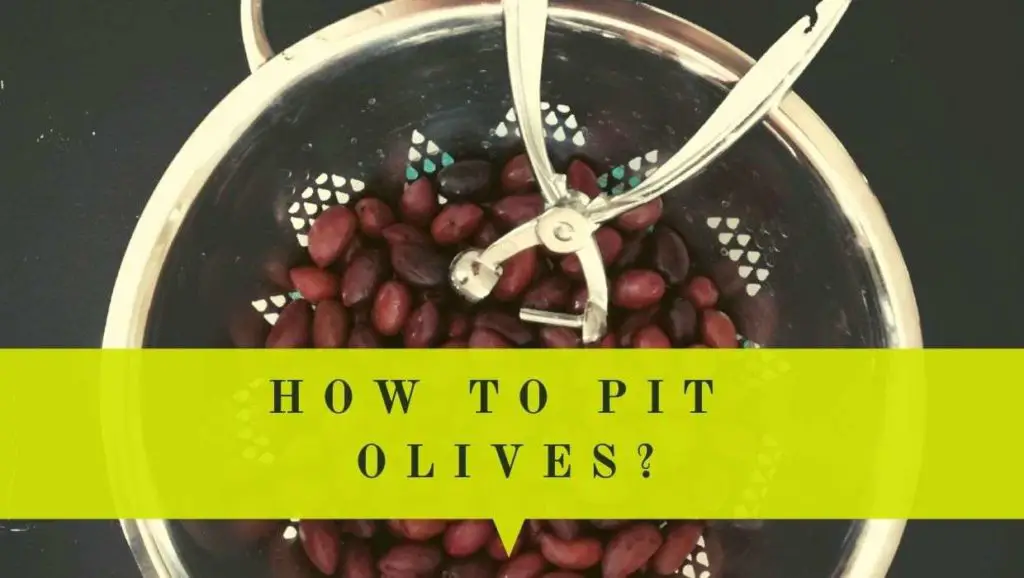 3.     Stuffed Olives with Anchovies
Get a jar of green pitted Kalamata olives in brine (350g / 12oz)
30g (1oz) anchovy fillets, canned and cut in small pieces
Drain olives and stuff with the anchovy fillets
Prepare a marinate by combining 3 tablespoon olive oil, ½ cup wine vinegar, oil from anchovies, 1 clove garlic, 30g (1oz) chopped pimentos
Add stuffed olives into a container and pour marinate over the olives
Marinate over night
Mix in minced parsley half an hour before serving
Conclusion on Stuffed Olives Good for You
Stuffed olives are not only beneficial for you but can be used in various dishes such as salads, tomato sauce, with a toasted bread or consumed as a snack or with a cocktail. Just use your imagination and this salty ingredient will add some flavour.
If you have fresh olives kept in salty brine (water with salt in order to remove bitterness), you can stuff them yourself with a variety of ingredient to get a range of flavours.
And remember, 5 olives per day keep a doctor away!
Read Next
KALAMATA OLIVES – THE HEALTHIEST OLIVES?
Learn More
Hi, I'm Vangelis Kleftogiannis, the founder of Oliviada and an established olive oil expert from Kalamata, Greece. My expertise isn't just in producing quality Extra Virgin Olive Oil, but also in the cultivation and care of olive trees themselves. I am deeply committed to sharing my knowledge and know-how, helping others understand the intricacies of olive tree growing and the creation of quality olive oil.