This post may contain affiliate links to help the reader find relevant products. We get commissions for purchases made through links. Thanks
Here you will find Greek Side Dishes Recipes that will make your Lunch and Dinner a thousand times better. No matter what are you cooking, there is a side dish for you here in our Greek food selection.
Boiled Broccoli with Lemon & Olive Oil Sauce
Even the pickiest of eaters will love this Broccoli Side Dish.
Brocolli is rich in dietary fiber and protein along with other nutrients. It goes great with many entrees including chicken, steak, village sausage, and pork chops. Let's look at how to make this healthy and nutritious vegetable with a slightly crunchy texture and bright green color.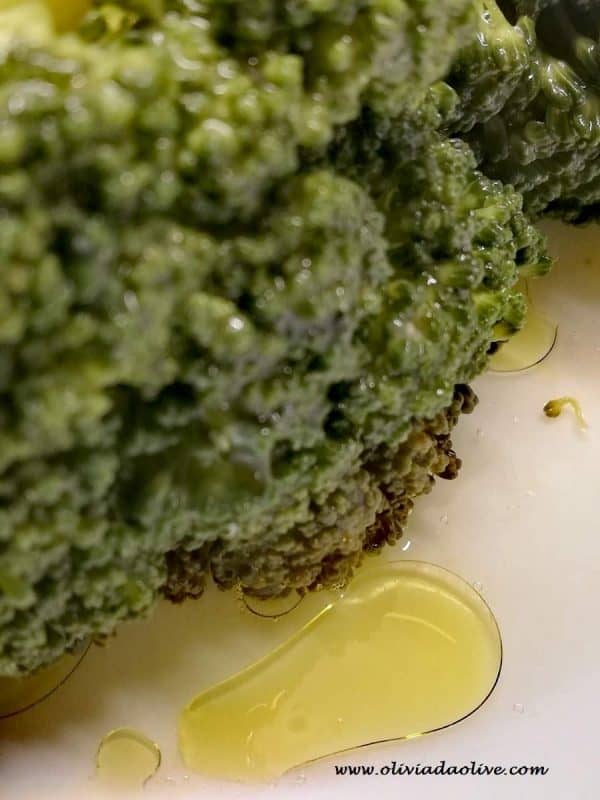 How to prepare Broccoli?
Use fresh raw Broccoli – the florets should be tightly bunched together and dark green color.
Clean the Broccoli thoroughly – the most recommended way is to clean vegetables with vinegar and water with 1 : 3 ratio.  Keep the Brocolli in vinegar water for 5 minutes to ensure no insects lodged inside the florets remain. Then rinse it well under the cold tap water.
Prepare Broccoli for cooking – cut off any leaves and slice off the bottom inch of the stem and discard. Use your hand to break crown apart into big florets or use a sharp knife to cut the Broccoli into large pieces. If preferable you can cook the Broccoli in one piece.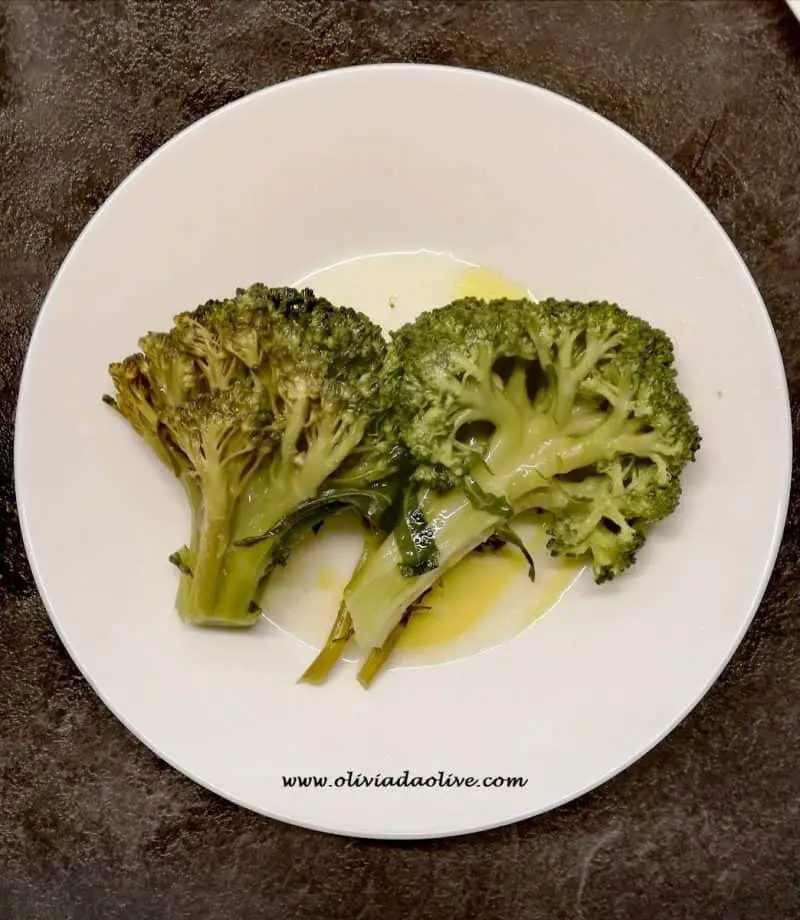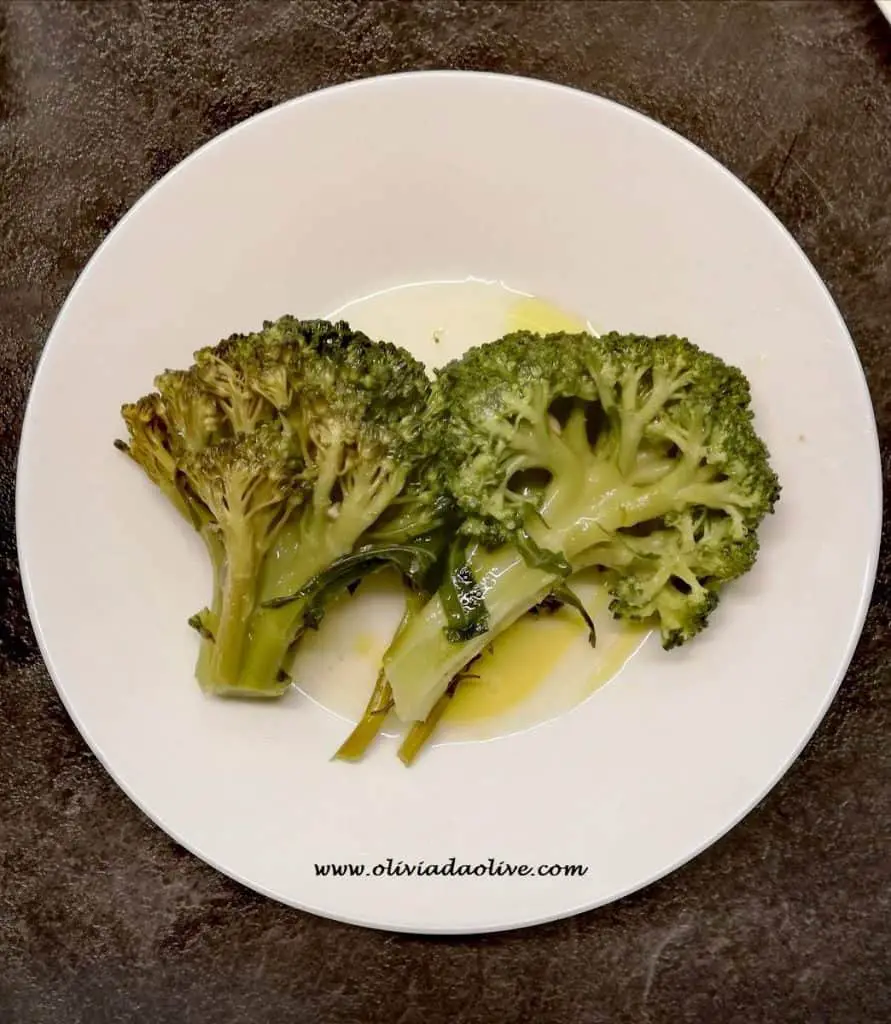 How to cook Broccoli?
Fill in the large saucepan with water. Bring to boil over high heat. Add a pinch of salt.
In the boiling water add Broccoli and cook for 6-8 minutes. The cooking time depends on your personal taste and the size of the Broccoli. If you like it more crunchy, you should cook up to 6 minutes.
Drain your cooked Broccoli with a colander. Submerge it in a bowl of cold water to keep a bright green color and ensure the crisp texture.
Transfer the Broccoli into the plate.
Sprinkle with salt and pepper.
Toss with a good quality Greek Olive Oil.
Immediately squeeze lemon juice over the Broccoli.
Drizzle with Parmesan if you prefer.
How to prepare Lemon & Olive Oil Dressing?
You need half of a lemon and 1/4 of a cup of Greek Olive Oil mixed together. Add a pinch of salt and pepper.  This lemon & olive oil dressing is super easy to make and is a great choice to season various vegetables.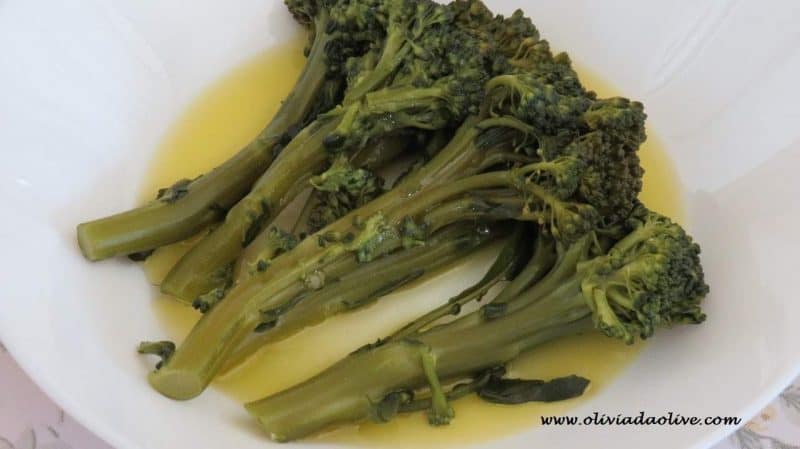 Quick & Easy Red Cabbage Side Dishes
These are insanely delicious and super quick to make. Raw Cabbage has an impressive nutrient profile: full of  Vitamin C, as well A, E, K and B, and lots of great fiber to fill you up.  It is a superfood that improves your immunity, bone strength and gut health.
How to make Red Cabbage Salad?
Cut the red cabbage in half, lengthwise.
Cut out the small core at the end.
Use a sharp knife to cut the cabbage into thin strands or use a food processor.
Place the red cabbage in the bowl and toss with the lemon & olive oil dressing (see this dressing preparation instruction above).
In fact, the lemon & olive oil dressing helps soften the Red Cabbage leaves, which can also help you digest it more easily & faster. The Red Cabbage Salad will get better with time so it is recommended to allow it to sit before serving.
You can add a grated carrot and mix together with a reg cabbage as to prepare an amazing side dish for your lunch or dinner.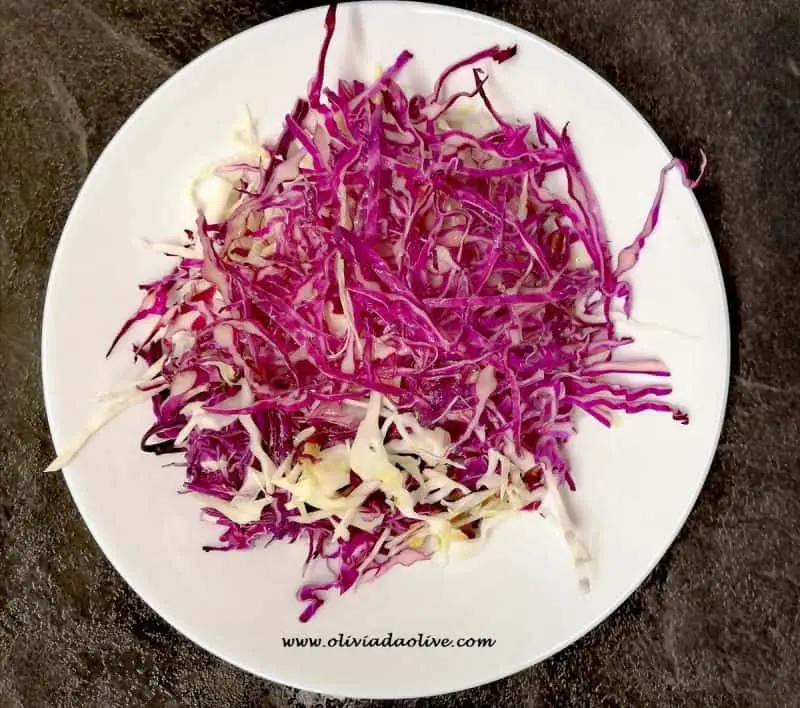 All Green Lettuce Side Dish with Lemon & Olive Oil Dressing
You will never want to eat your main dish another way.
So you to know Green Lettuce to be a good source of all vitamins, minerals, and antioxidants.  The darker green color is a better source of nutrients than lighter colored lettuce. In general, most nutritious lettuce is Romaine.
How to prepare Green Lettuce Side Dish?
Cut the Romaine Lettuce leaves into long pieces and transfer them to a large salad bowl.
Sprinkle with the Lemon & Olive Oil dressing, and toss to combine. (see this dressing easy preparation recipe above)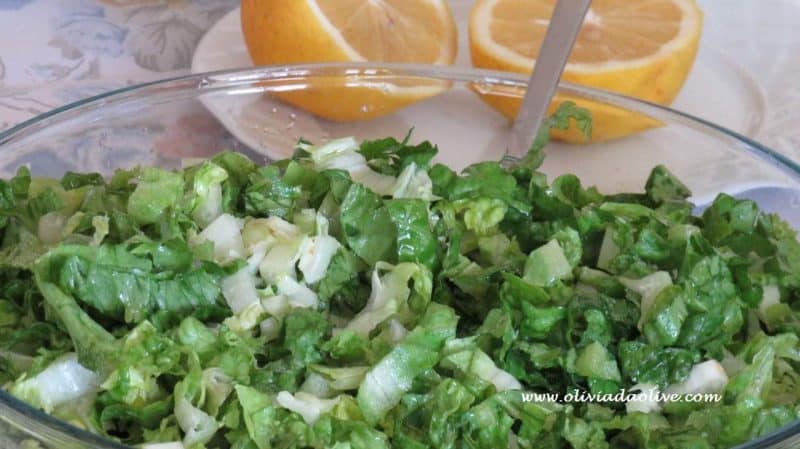 Homemade Tzatziki is the best Greek Side Dishes for your lunch or dinner
You will be addicted from the first bite.
Greek Tzatziki is made from Greek Yogurt and cucumbers is refreshing, cooling and fit as a perfect Greek Side Dish with meat, poultry, cooked vegetable.
Here you can find the recipe on how to make Greek Tzatziki quick and easy at home: Tzatziki – Greek Cucumber Yoghurt
Greek Salad is the most popular Greek Side Dishes!
There is nothing more perfect than fresh, cool & easy to make Greek Salads. 
More Greek Side Dishes Recipes to come…