This post may contain affiliate links which may generate a small commission from clicks that result in a purchase.
Plant-based, all-natural remedies can often be the very best solution available when it comes to caring for your skin. Clearly, olive oil for skin, when made using cold-pressed processing methods, is one of them and can deliver benefits that fortify your skin, leaving it moisturized, smooth, and rejuvenated.
Not all olive oil is created equal, however, and making the incorrect choice can even lead to clogged pores or unwanted bacteria. That's why this article will make it clear that the best option is extra virgin olive oil for skin care and what you can gain if use olive oil to improve the condition of your skin.
After reading it, you'll be prepared to decide whether including olive oil in your overall skincare strategy is the appropriate approach for you to enjoy healthier and stronger skin and hair that can adapt to a wide range of circumstances.
Why is Olive Oil Good for Skin?
The research-supported facts about what good quality olive oil can do for skin is rather fascinating. Olive oil is not a miracle, but the right olive oil or a blend of beneficial oils can make a remarkable difference for dry, flaky, or dehydrated skin. In fact, olive oil is for anyone whose skin could use a boost of nourishing, smoothing renewal, especially when seasonal cold or drier climates disturb your skin and here is why.
Olive oil is a rich source of vital compounds and vitamins that include vitamins D, K, E, and A, and is packed full of antioxidants that have commonly been known to reduce inflammation and have a soothing, calming effect on skin and in the body.
Not only that, but olive oil also has the capacity to lock in moisture, not moisturizing skin on its own, but helping it retain its current levels of hydration to make skin potentially more resilient to dry conditions or changes in temperature and humidity. This can help to minimize the signs of aging and reduce the presence of scars or damage that would otherwise be more apparent.
Olive oil also contains a compound known as squalene, which assists in nourishing and moisturizing the skin's surface to leave it looking refreshed and ready for anything.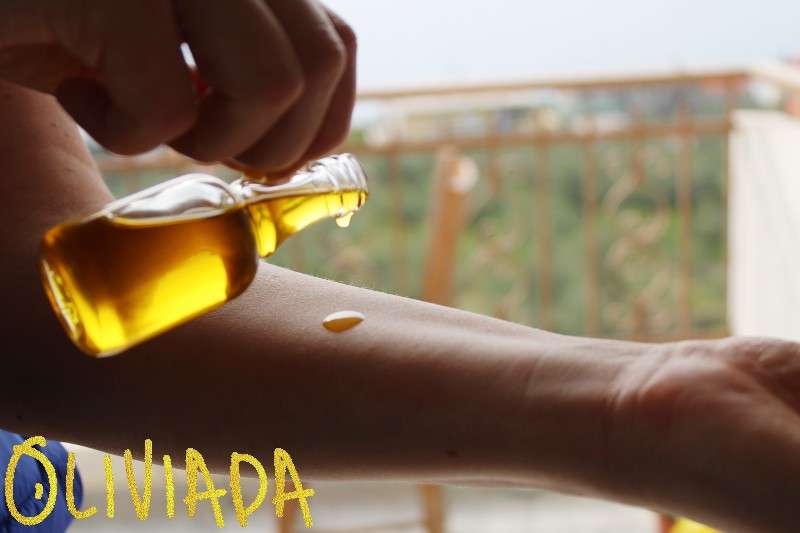 Best Olive Oil for Skin Care
When used properly, olive oil can be a versatile form of skin treatment and applied as a makeup remover, conditioner, and more. Though it's key to choose a polyphenol-rich olive oil that's full of antioxidants and free of added ingredients. So the best olive oil for skin care is extra virgin, cold-pressed olive oil to ensure that it contains the most vitamins and essential fatty acids.
Make sure you avoid refined olive oil as this processing method makes olive oil lose many of the desired properties that is a great option for hydrating and protecting skin.
For instance, PDO Kalamata olive oil is high-grade extra virgin olive oil. Its origin is in Kalamata, Greece, and is considered one of the best olive oils worldwide.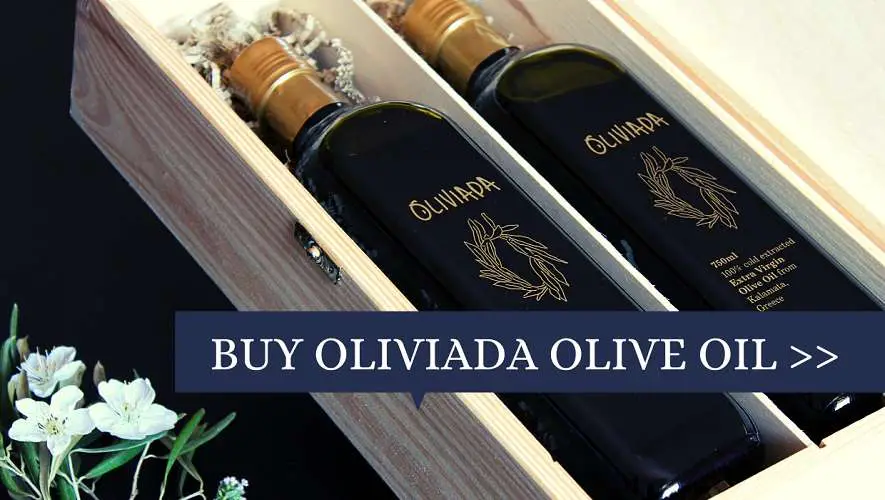 Other Benefits of Extra Virgin Olive Oil for Skin Care

Extra virgin olive oil can be a great choice to enhance your complexion, deep clean pores, and remove waxy build-up that can occur from the use of cosmetics, beauty and skincare products, mascara, and more.
Also, olive oil is fantastic for lips' skin, helping them stay moisturized and working together with your favourite lip balm or chopstick to guard against cold and dry weather conditions.
Applying it beneath the eye area is a good technique to counter signs of sleep deprivation or aging, and it's great for clearing up small scratches and damage areas thanks to its anti-inflammatory properties.
Use it around touch-up and problem areas to even out your complexion and quell possible infection, irritation, or swelling.
We all understand how important it can be to keep nails looking strong and healthy, and olive oil can assist in this process by applying it to the cuticle area to help nails maintain a supple and vibrant appearance.
Eczema affects people from all walks of life located around the world, and the beneficial and hydrating properties of olive oil are an attractive and all-natural way to combat dry and damaged skin due to this common skin condition.
Adding to the versatility of this entirely natural remedy oil, it can also serve as a capable diaper rash prevention balm and is generally safe to use on babies.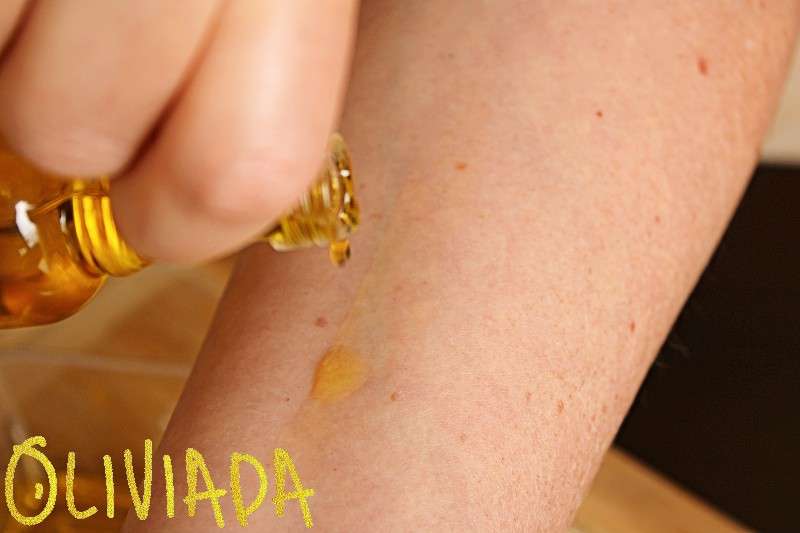 Who is Best-Suited to Use Olive Oil as Skincare Option?
Those who prefer an organic, all-natural solution to lotions and moisturizers chock-full of mystery ingredients and parabens may find olive oil to be a welcome addition to their daily skincare routine.
If your skin gets dry or chapped easily or has to contend with inhospitable weather on a regular basis, using olive oil alongside your favourite creams and moisturizers can provide an extra layer of protection through a host of penitential beneficial properties.
While those dealing with persistent acne or extra sensitive skin may wish to forego olive oil for more traditional treatment options, most will find olive oil to be a capable skincare option when sourced and applied responsibly.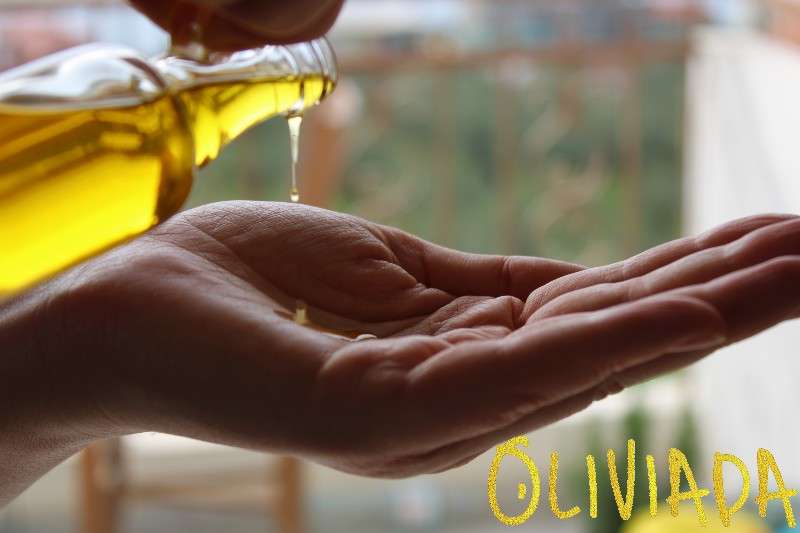 Any Risks of Olive Oil for Your Skin?
Although olive oil usually won't pose any serious risks unless you happen to be allergic to olives, it can lead to clogged pores if not properly washed after application or thoroughly rinsed. However, don't let this keep you from using it as a powerful pre cleanser – it's very effective at clinging to and removing oily residue and leftover moisturizer.
Due to its heaviness, olive oil is generally not recommended for those struggling from acne or highly sensitive skin.
It's always important to check and make sure that you're using high quality extra virgin olive oil without any synthetic or artificial ingredients, as this can cause aggravation or other unwelcome side effects.
Conclusion on Extra Virgin Olive Oil for Skin Care
If you have dry skin, mixing a bit of extra virgin olive oil into your moisturizer or serum is a great way to boost the moisture and replenishing the benefits of your skin routine. You can also apply a few drops of olive oil straight on to the skin (after cleansing, toning, and applying an exfoliant) and then follow with your moisturizer or serum.
Also, using the best olive oil soaps that incorporate the benefits of extra virgin olive oil into your skincare routine, can help nourish and replenish dry skin, leaving it supple, hydrated, and glowing.
Read Next
Learn More
Hi, I'm Vangelis Kleftogiannis, the founder of Oliviada and an established olive oil expert from Kalamata, Greece. My expertise isn't just in producing quality Extra Virgin Olive Oil, but also in the cultivation and care of olive trees themselves. I am deeply committed to sharing my knowledge and know-how, helping others understand the intricacies of olive tree growing and the creation of quality olive oil.