This post may contain affiliate links to help the reader find relevant products. We get commissions for purchases made through links. Thanks
When it comes to choosing hair care products for your baby, you just don't want to go wrong. This is why one natural product that works best in treating hair and scalp conditions in many babies and keeps your child's skin soft and healthy is olive oil.
Indeed, using extra virgin olive oil for baby hair care: nourishes the hair, moisturizes the head scalp, and is considered to be beneficial on sensitive and delicate baby skin.
Let's see how olive oil works for babies and how you can get the maximum benefits out of it.
Best Olive Oil For Baby Hair
Extra virgin olive oil is considered to be the highest quality among oil and the best olive oil for baby hair. Extra virgin olive oil has a distinct taste and is high in phenolic antioxidants, which is the main reason why it's so beneficial for a baby's hair and skin.
Because of the way extra-virgin olive oil is made, it retains more of the natural vitamins and minerals found in olives,  has a lower level of oleic acid than other olive oil grades.
For your baby hair and skin routine, use the best quality extra virgin olive oil, which is unrefined (meaning it hasn't been processed), cold-pressed, and meets specific standards.
For instance, Oliviada olive oil is 100% natural, unfiltered, unrefined, cold-press extraction Kalamata extra virgin olive oil. It is made from a single variety of Koroneiki olives grown in Greece. Read more about Oliviada Kalamata olive oil.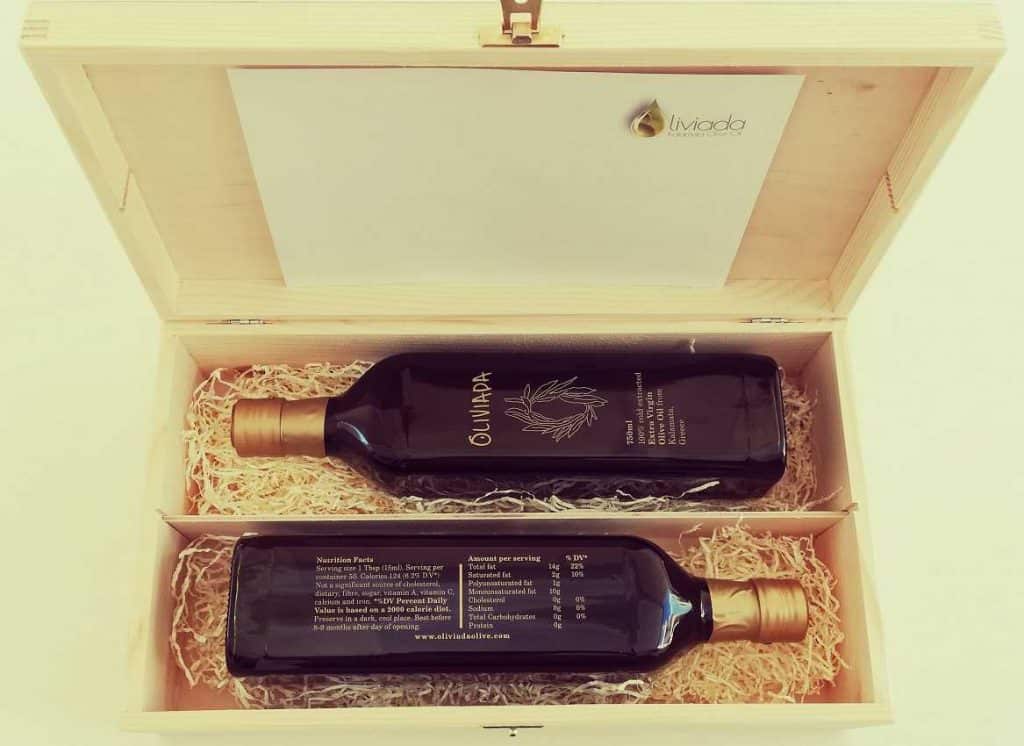 Benefits Using Extra Virgin Olive Oil For Baby Hair
1.     Helps to Fight Baby Hair Dryness
Extra virgin olive oil has a high moisture retaining capacity, which helps keep hair moist and soft. Using olive oil on your baby's hair as well as our hair can help reduce protein loss in both damaged and undamaged hair.  
Furthermore, quality extra virgin olive oil can be used as a treatment underneath baby's locks to help with the symptoms of cradle cap, a common rash that causes crusty, oily, or scaly patches on a baby's scalp. Nothing is better as compared to olive oil in this case since it is loaded with vitamin E which helps to moisture the scalp and prevents the signs of dryness.
After applying a small amount of quality extra virgin olive oil to your baby's scalp, rinse after 20 -30 minutes. Then use a soft bristle brush to gently comb the baby's hair and remove any loose flakes.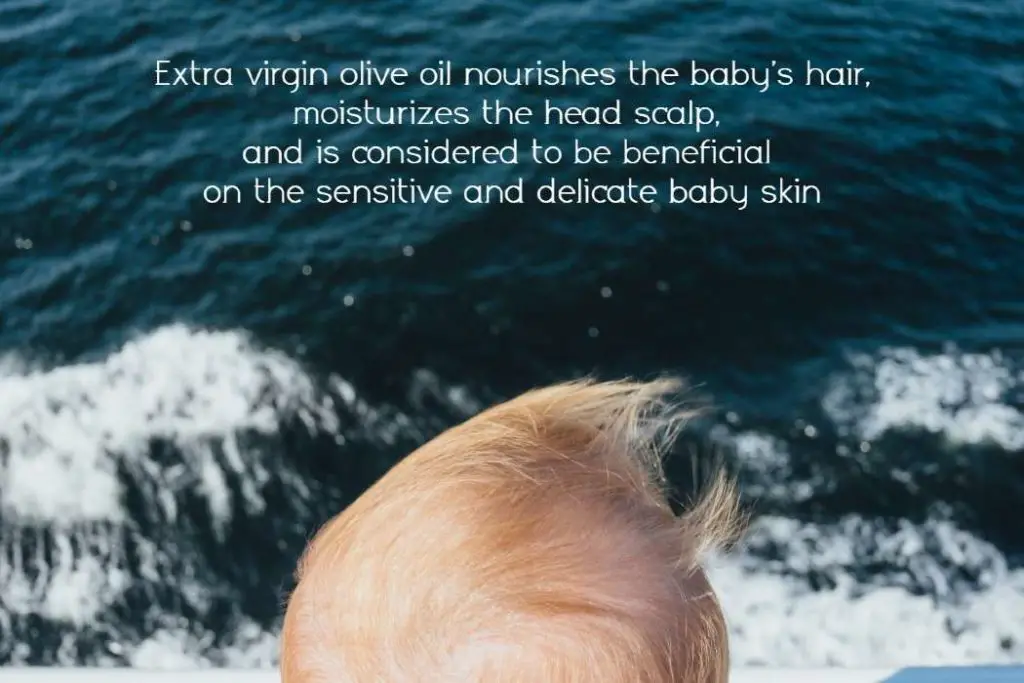 2.     Olive Oil For Baby Hair Growth
Another great extra virgin olive oil advantage for babies' hair is assistance in accelerating hair growth due to its natural vitamin E, which is a nutrient with antioxidant properties. Olive oil promotes hair growth by improving blood circulation to the scalp and also adds shine to hair and may prevent hair loss.
By massaging the baby's scalp gently with quality olive oil, you improve blood and promote the flow of oxygen which stimulates follicles and encourages hair to grow.
3.     Enhance Baby Hair Texture
It is quite common that babies have undernourished scalps and thin hair. To improve the thickness and texture of baby hair moisturizing and nourishing healthy products recommended on a regular basis.
Therefore, extra virgin olive oil is a great natural remedy that provides essential nutrients to baby hair thanks to its richness in vitamins and antioxidant properties. To help stimulate thicker, fuller hair, gently apply extra virgin olive oil to your baby's scalp a few times per week and you will notice the desired change in baby hair thickness and texture.
4.     Acts as Baby Hair Cleanser
Despite of taking regular showers, sometimes the dirt accumulates between new-borns hair strands. This may result in weakening hair tresses and eventually hair split.
To enhance the overall health of baby's scalp, you can use extra virgin olive oil as a safe and gentle cleanser. Though important to use the best quality olive oil. It does a great job by reaching between the hair locks and removes dirt effectively.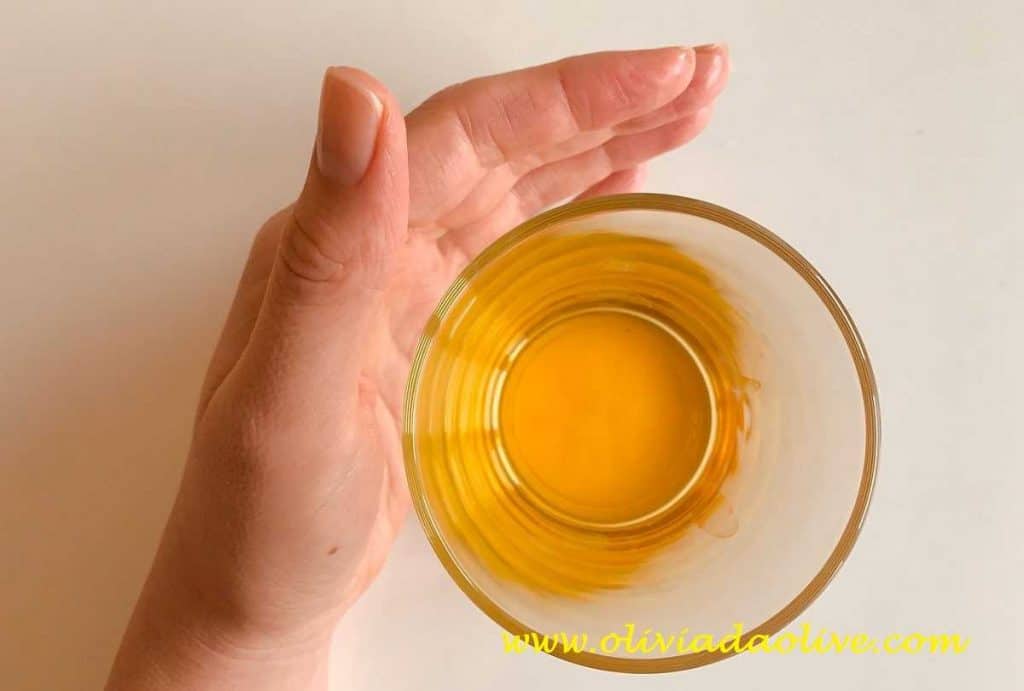 5.     Aids in Strengthening Hair Follicles
Olive oil made from pure olive juice consists of vitamin E and antioxidants that are beneficial to strengthen hair follicles. It likewise acts as a natural conditioner and makes your baby's curls silky smooth.
Make sure to use the best hair care products on the market for strengthening hair follicles and enhancing the overall hair health of your young one.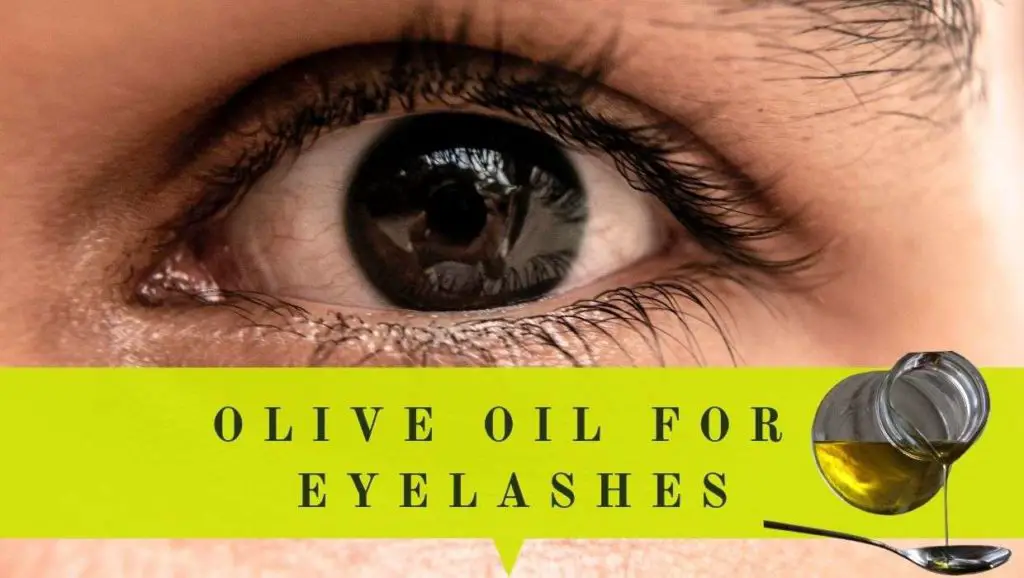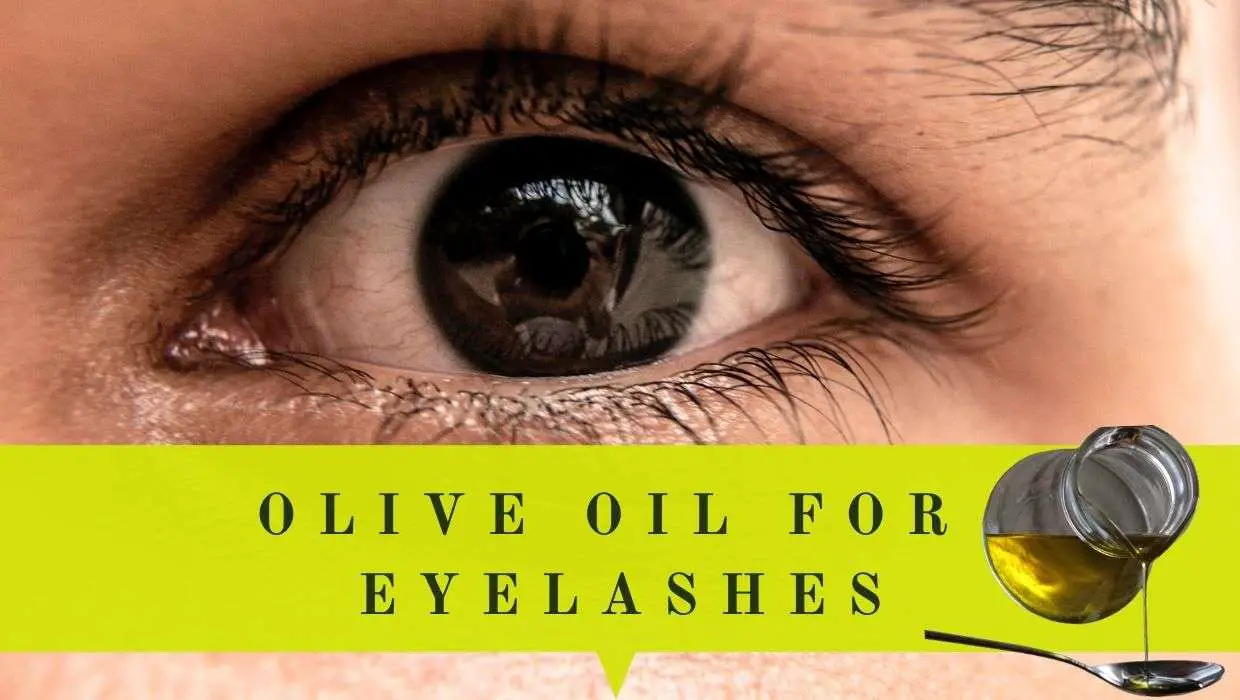 6.     Improves Baby Hair Management
As mentioned earlier, some infants have dry hair which lacks essential nourishment. The hair may become entangled quite easily.
Nevertheless, using a warm extra virgin olive oil you can use extra virgin olive oil in your baby's hair to condition, style, treat dryness, tame frizz, or prevent dandruff.
7.     Protects Baby Hair From Infection
On many occasions, babies suffer from issues such as fungal infections and head lice. Fortunately, quality extra virgin olive oil is endowed with powerful anti-bacterial attributes that aid in combating infections successfully.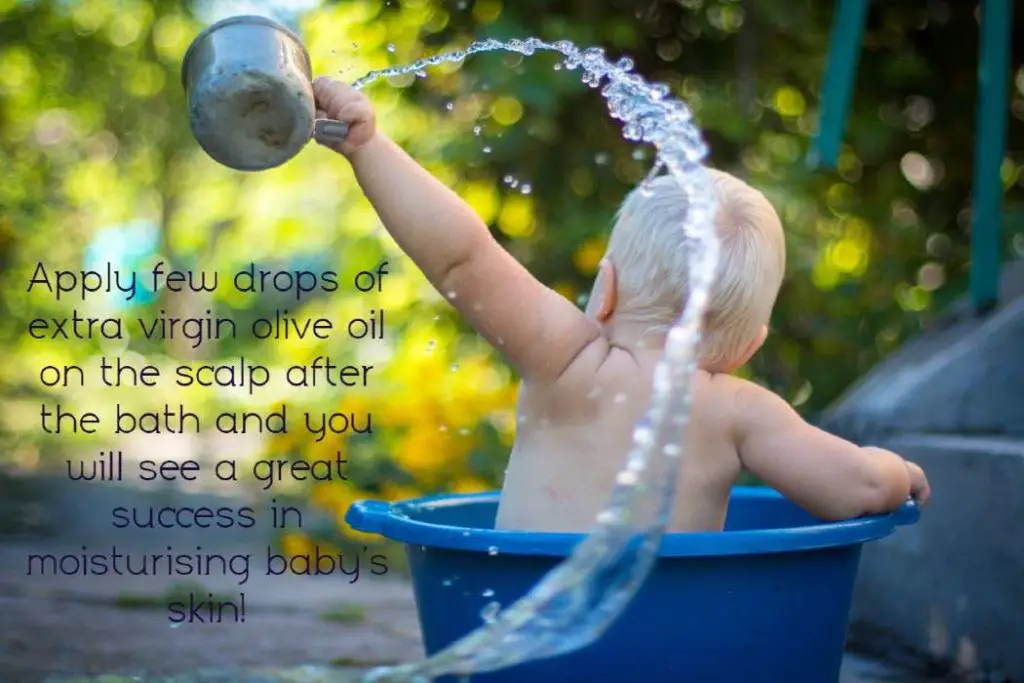 General FAQs
How do you apply olive oil to a baby's hair?
For regular use, take few drops of organic or extra virgin olive oil and apply them to your baby's scalp. Allow the olive oil to sit for about 20 – 30 minutes. Rinse the baby's scalp with warm water.
If your baby's skin is dry, apply few drops of quality olive oil on the scalp after the shampoo bath and gently brush off the flaky skin with a soft hairbrush. Allow this to remain like that overnight and wash off the subsequent day. Some parents do this and have great success in moisturizing their baby's skin.
Is olive oil good for baby scalp?
Yes, olive oil rich in nutrients and antioxidants hydrates the scalp and is good for loosening flakes, and also nourishes the scalp underneath. It is proven that extra virgin olive oil helps to treat problems such as cradle caps.
Is extra virgin olive oil good for hair?
Yes, being rich in nutrients, antioxidants, and vitamins, unrefined extra virgin olive oil is an ideal natural conditioner for hair. Such olive oil moisturizes and nourishes hair deeply, leaving it soft and shiny.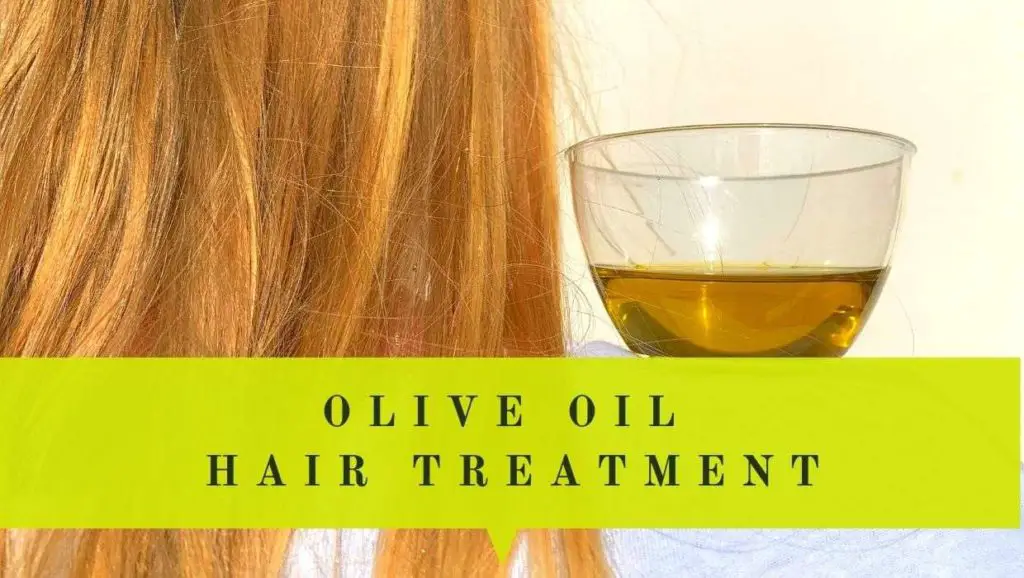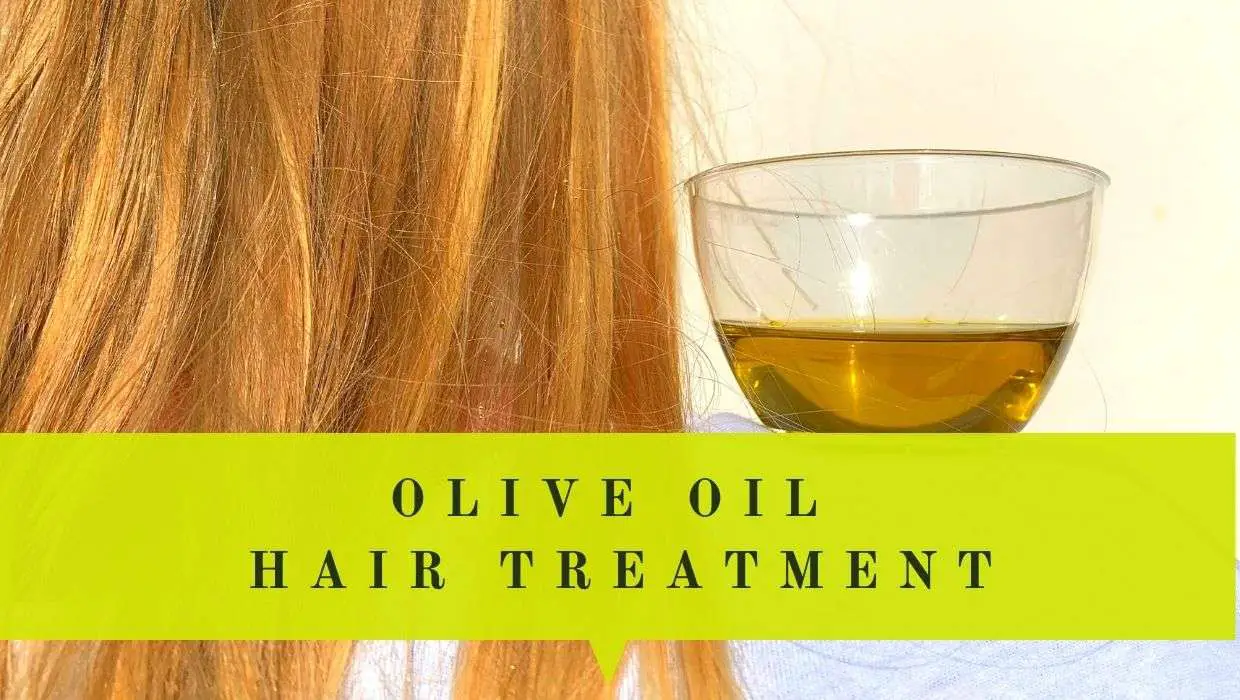 Conclusion on Extra Virgin Olive Oil For Baby Hair
After going through the above-mentioned information you must be aware of the great benefits of extra virgin olive oil for baby hair growth and care. It is not the only amazing ingredient used in the kitchen, but is an effective natural remedy and has plenty of beauty benefits, and can be an essential part of you and your baby's routine.
Indeed, olive oil shampoos and olive oil soaps are a beautiful way to care for your baby's sensitive skin. The gentle, moisturizing properties of olive oil work wonders on delicate skin, providing essential nutrients without the harsh chemicals found in many commercial products.
Olive oil shampoos gently cleanse your little one's hair, making it soft, shiny, and easy to manage. The soap, on the other hand, makes for a soothing bath time, keeping your baby's skin nourished and well-hydrated. With their natural, hypoallergenic, and lightly fragrant properties, olive oil shampoo and soap are a nurturing choice for your baby's skincare routine.
Overall, olive oil products will assist your angel with the appearance that you have always dreamt of being a loving parent.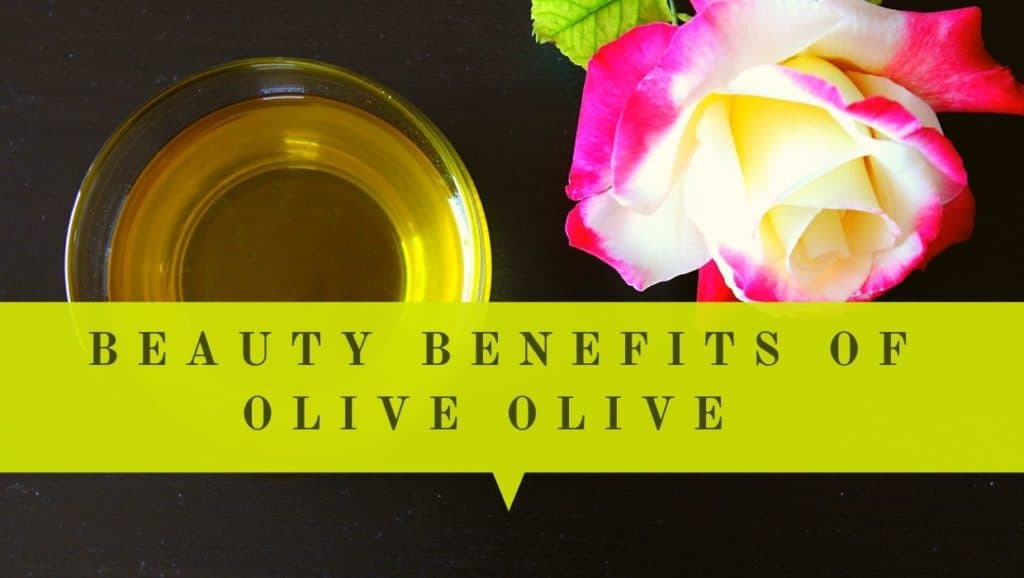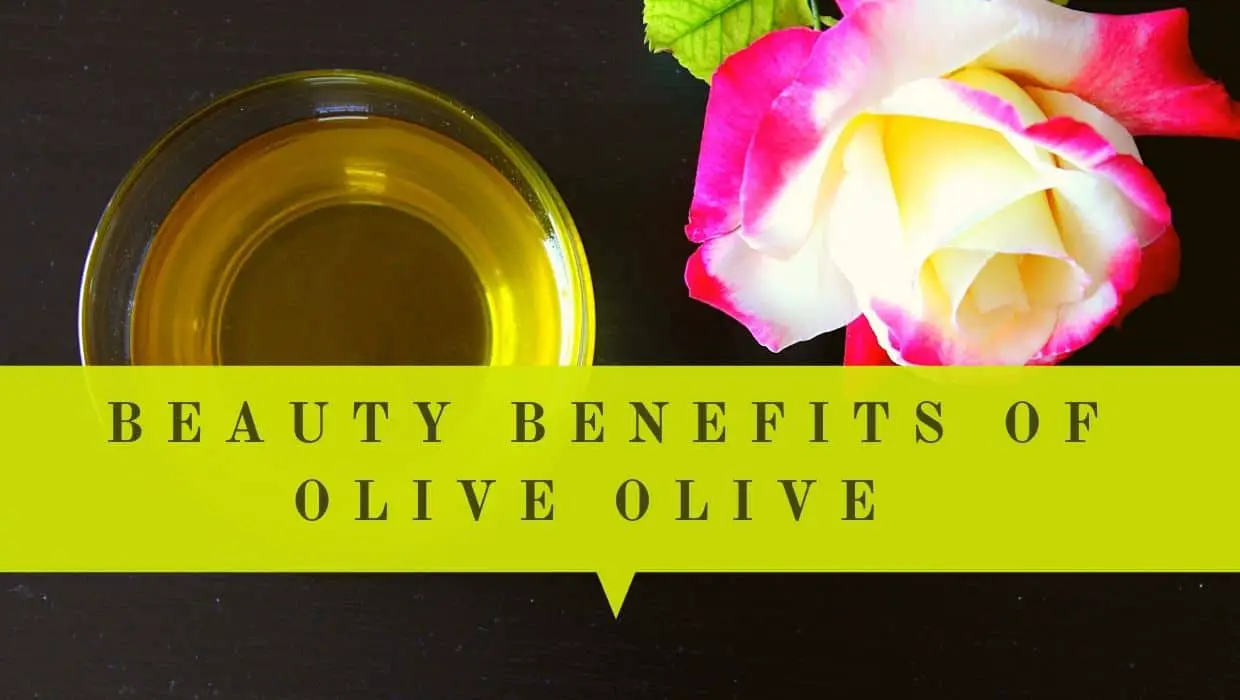 Last but not least, you should treat your baby hair and skin with olive oil as long as it is the best quality. For this reason, check out our helpful articles on the following topics: