This post may contain affiliate links to help the reader find relevant products. We get commissions for purchases made through links.
Have you recently started using olives and loved them for their taste and texture? Do you know Kalamata olives are the healthiest olives with valuable nutrients? This article has answers to all your questions. Read on to find out more about Kalamata olives, the healthiest and most popular olives in the world.
In addition, I will feature a few important tips on how to add Kalamata olives to your daily meal, give a subtle taste to it and make it more delicious.
What are Kalamata Olives?
Born in Greece, in the sunniest region of the Peloponnese, Kalamata olives are oval-shaped and dark-purple in color. The name has been derived from the Greek city of Kalamata where they were first grown.
Olive experts prefer Kalamata olives as they are the healthiest olives found on earth. They are generally bigger than the usual black olives and have a plumper shape. Despite their size and deep dark-purple color, they are usually categorized as Greek black table olives.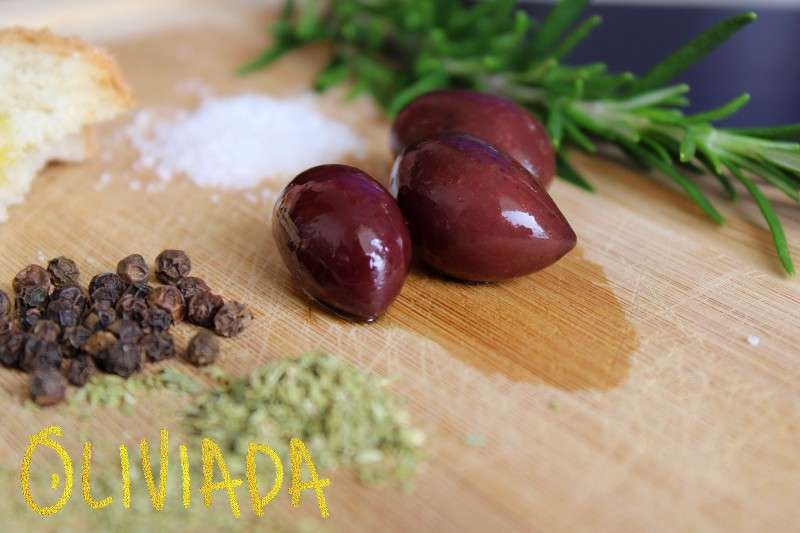 What Makes Kalamata Olives the Healthiest Among All?
The quality and health benefits of Kalamata olive are defined by a combination of factors, including geography and climate where it is grown, soil composition, how much sun and water the tree gets, even how it is harvested and processed. 
If speaking about nutritional value, Kalamata olives are packed with healthy fats (fatty acids), powerful phenolic compounds, vitamins, and minerals. Each of these components benefits your body and all together they make Kalamata olives a new superfood.
Being the healthiest olives known around the world, they are rich in fibers and fats. Though compared to the other fruits, the fat content in Kalamata olives is high, though around 75% of the fat is heart-healthy monosaturated fat. This fat is called oleic acid, present in Kalamata olives, reduces the risk of cardiovascular diseases, and also helps in treating cancer.
Kalamata olives contain some principal vitamins and minerals such as calcium, copper, iron, sodium, vitamin A, vitamin C, vitamin E, and vitamin K. They are also rich in phosphorous, potassium, and magnesium. Apart from these, they are also full of health-protective and beneficial antioxidants.
Just like pure olive oil, Kalamata olives contain phenolic compounds too. This compound is the reason behind the unique taste of these olives. It should also be noted that ready-to-eat olives have more sodium, due to the brining process.
100g serving of Kalamata olives (approx. 13 olives) consists of 232 calories, 13g carbohydrate, 16g fat, 8g fiber, and 13g protein.
What are the Benefits of Consuming Kalamata Olives?
Being the healthiest olives available, Kalamata olives contain oleic acid that can significantly bring down the risk of heart disease. The oleic acid along with the antioxidants found in Kalamata olives might also act as a protection against some particular kinds of cancer.
Antioxidants also fight against free radicals and neutralize their dangerous effects on the human body. According to researches, oleic acid is good in decreasing inflammation that is related to obesity.
Also, according to scientists, consuming the healthiest olives regularly also reduces the chances of chronic inflammation and may help lower the risk of cardiovascular disease and various cancers.
On top of that, Kalamata olives also provide additional beauty benefits. It improves hair and skin conditions, contains anti-aging compounds. Also, the polyphenolic compound found in olives protects the skin from harmful UVB rays and has antiviral and antibacterial properties. This helps in fighting against viruses and bacteria including rotavirus and herpes.
How to Include Kalamata Olives in Your Meal?
The strong flavor of Kalamata olives makes it an excellent addition to many healthy dishes. Its unique flavor can enhance the overall appeal and taste of several dishes.
Since they naturally taste bitter, you need to process or cure Kalamata olives before consumption. Here comes some suggestions about how to add the healthiest olives into your food:
If you are up for a customized Mediterranean-style salad, you can mix a few Kalamata olives with cucumber, tomatoes, and cheese. These olives also go well as toppings on pasta and pizzas.
You can make the best home-made spread by mixing Kalamata olives with garlic, red wine vinegar, lemon juice, and garlic.
In case you are looking for an interesting way to garnish your salad, mix Kalamata olives with lemon juice, garlic, olive oil, and apple cider vinegar and use the mixture for dressing.
Lastly, you can also use Kalamata olives for making olive bread. These olives are also great as appetizers.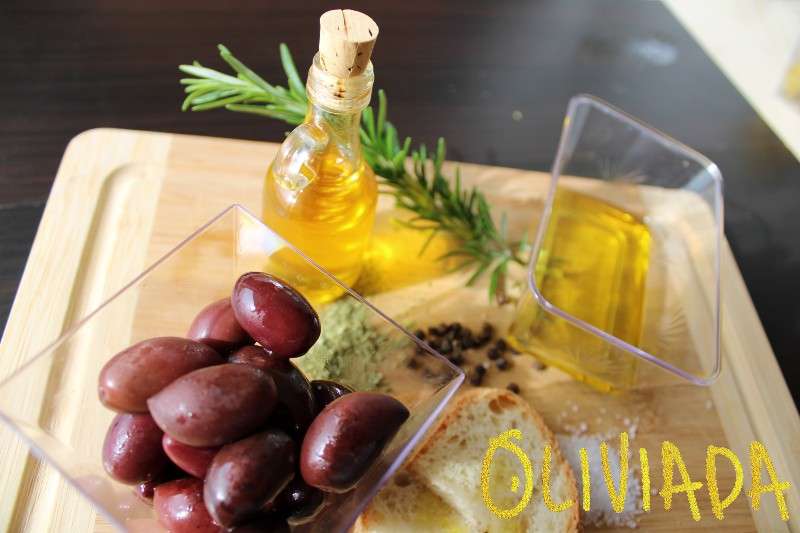 Generic FAQs
Are Green or Black Kalamata Olives Healthier?
There are no big nutritional differences between green and black Kalamata olives. All of them are endowed with high amounts of good monounsaturated fat and minerals, rich in vitamin E, and antioxidants. As deep purple or black color (depending on the curing method) Kalamata olives have been given longer to ripen, they have a higher oil content, which gives them a milder flavor and softer texture.
Are Kalamata Olives Healthier than Black Olives?
Both Kalamata and black olives are healthy and rich in vitamins and antioxidants, however, Kalamata olives have twice as much healthy monosaturated fats and more calories.
What are the Best Kalamata Olives?
The best and healthiest Kalamata olives are fully ripe with a higher oil content which gives them a balanced mild flavor and soft texture. When searching for the best Kalamata olives, always look into a curing method or ingredients on a label. Kalamata olives are cured in brine to remove their bitter compounds and improve the taste.
Are Kalamata Olives Gluten-Free?
Yes, Kalamata olives are naturally gluten-free. Though another thing to consider when it comes to gluten and Kalamata olives is in other ingredients Kalamata olives may be packed, for example, a malt vinegar mixture which is not gluten-free. Also, if Kalamata olives are stuffed olives, the stuffing could possibly contain gluten. The best way to determine if Kalamata olives are gluten-free is to look for a gluten-free label or contained ingredients.
Are Kalamata Olives Keto Friendly?
Yes, Kalamata olives are Keto-Friendly. Kalamata olives are not only one of the healthiest olives, but are naturally a great addition to the Ketogenic diet since they are low in carbs, high in fats, and are an excellent source of vitamins, minerals, and antioxidants.
Do Kalamata Olives Have Carbs?
Kalamata olives are extremely low in carbs but high in healthy fats. Carb content may vary in Kalamata olives due to their size. Therefore, most of the carbs are made up of fiber, so their digestible carb content is very low. 1 portion of Kalamata olives (30 grams) contains 1.6 grams of total carbs where 1.1 gram of fiber.
Conclusion on Kalamata Olives – Healthiest Olives in the World
Medical researchers have repeatedly proven the nutritional value and benefits of Kalamata olives, making them the healthiest olives on earth. They are proven and recognized as one of the top varieties of olives.
The best part about them is that they are not only healthy but tasty as well! So, what are you waiting for? Add Kalamata olives to your everyday diet and get to observe positive changes in your body.
Read Next
KALAMATA OLIVES VS BLACK OLIVES
Learn More