Write For Us
Oliviada's unique content is about Olive oil, Olives, and Olive trees which helps thousands of visitors to improve their overall wellbeing and take care of evergreen olive trees in their backyard. Currently, we are also looking to expand our network of friends and partners to write for us and create even better content for our visitors.
Are you a passionate writer wanting to expand your portfolio?
Maybe you are a quality food lover or a chef who loves to write?
A tree grower or gardener who would like to share a story or some interesting experiences from your evergreen garden?
Then you are in a right place and we would like to hear from you!
Interested? Write for Us!
Just drop us an email with your ideas for a post or article and we will get back to you within 24 h!
Email: [email protected]
Subject: Guest Post for OliviadaOlive.com
Guest Post Content Requirements
If we agree on a certain topic, our content requirements are straightforward:
Article must be relevant to olive oil, olives, olive trees
Article must be 100% Unique and not be published on any other websites
Article must meet 700+ words 
Article must be truly helpful to readers of oliviadaolive.com
Author bio consisting of 2-3 sentences
Still interested?
Submission Guidelines
Please email us with ideas and submit:
Introduction (who you are / who you represent)
Article suggestions in the relevant topics:

Olive oil
Olives
Olive tree

URL link to examples of your previous work or an excerpt of your proposed article but not mandatory
Include "Guest Post for OliviadaOlive.com" in the Subject Line
Please Read:
After you send the article OliviadaOlive.com has full rights of ownership to the content
We reserve the right to edit and change the article if we see fit, including to remove or change unwanted links
You can add one outbound link to your content. But the links should be relevant to the article and must lead to authority sites`
Please let us know if you would like for one of our authors to contribute to your website as well
Some Topic Ideas:
Topics related to Olive oil, Olives, Olive trees
Olive oil and Olives Use and Tips
Olive Tree Growing Tips
Olive oil and olives impact to Health and Medical conditions (author must be a doctor or an expert in this field)
Interesting experiences while growing olive trees
Unique olive oil and olive recipes (tips and tricks in the kitchen)
How-To Videos and Articles
Any questions? Do not hesitate to contact us!
Looking forward to hearing from you soon!
Best wishes,
Vangelis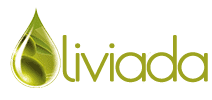 ________________________
Search queries to help you find this site:
Guest Contributor
Add Articles
Add Content
Add Guest Post
Become a Contributor
Become a Guest Blogger
Become an Author
Bloggers Wanted
Blogs Accepting Guest Posts
Blogs that Accept Guest Bloggers
Blogs that Accept Guest Blogging
Blogs that Accept Guest Posts
Contribute to our Site
Contribute
Guest Bloggers Wanted
Guest Post Guidelines
Guest Post
Guest Post By
Submit a Guest Article
Submit a Guest Post
Submit an Article
Submit Article
Submit Blog Post
Submit Guest Post
Submit Post
Suggest a Guest Post
Suggest a Post
Write for Us
Writers Wanted